The beautiful Banksia design from Rustic Touch is a well-thought-out and comfortable home.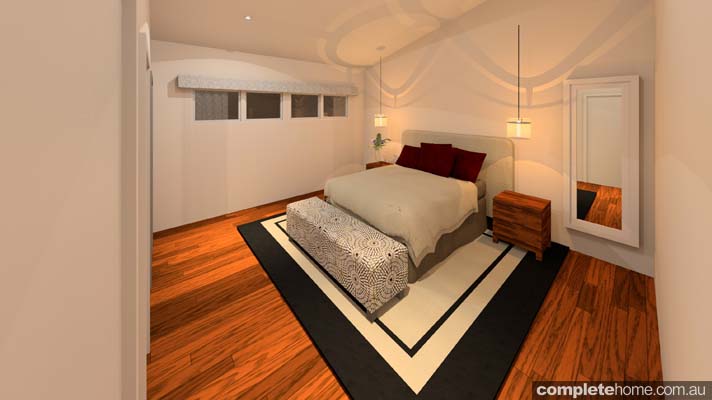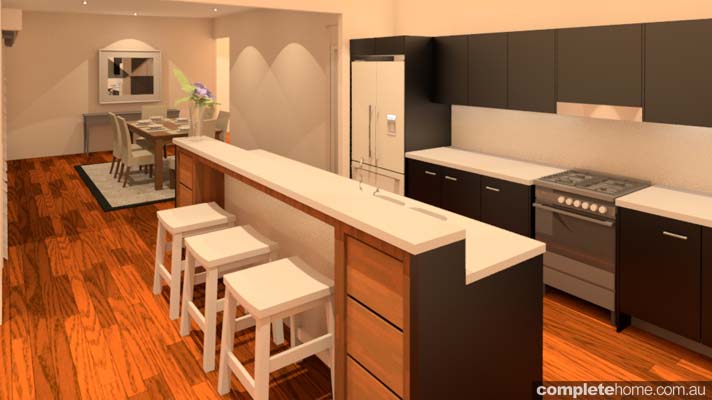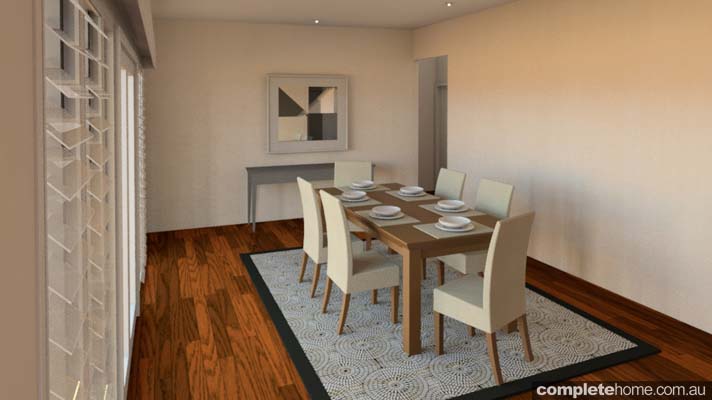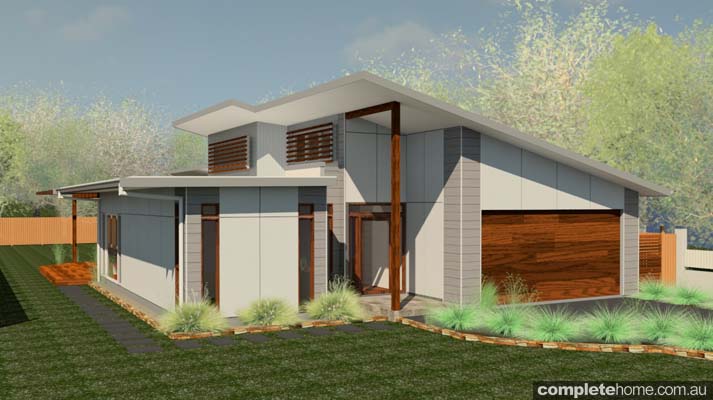 Rustic Touch's Banksia design is a classic three-bedroom house with an additional study and family room. At the centre of the home is an attractive and practical kitchen with highlight louvre windows. The kitchen connects both the family room and lounge, making a large open space for family living. A hardwood deck extends from the family room as an outdoor entertaining area and is covered with Alsynite roofing, so as not to restrict the winter sun.
There are many features of this design that focus on clever use of the sun. A split skillion roof gives provision for highlight windows through the centre of the entry, living area and kitchen, which distributes wonderful winter warmth and light through the home. The additional internal highlights over the bathroom and laundry bring sunlight into rooms on the southern side. Large 900-1200mm eaves were designed to protect from the summer sun while the 14° pitch to the skillion roof encapsulates the winter sun. The large expanse of louvre and fixed windows brings the outside in with natural light and fresh air.
On the southern side of the house, a gate to the right of the garage takes you past the garage door to the outside shower, perfect for beach-loving homeowners. From here you can either enter the home through the laundry or straight through the optional rear deck and games room.
Standout features of this cost-efficient home include mixed Australian wood floorboards, full insulated walls and ceiling and clever zoning to give this small home the feel of space without losing individual privacy.
The Banksia design will complement any environment beautifully with the use of composite materials such as corrugated Colorbond, stone and Scyon Linea board. The colours are inspired by surrounding trees and although the house design is contemporary, it still has a cosy feeling.
At Rustic Touch, each project is designed, created and built to reflect the client's personality and the environment they want to live in.
Contact Details
Rustic Touch 3 Bellbird Close, Glenning Valley NSW 2259
Phone 02 4389 1551
Email info@rustictouch.com
Website rustictouch.com
Originally from Build Home Queensland magazine, Volume 20.4