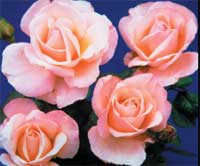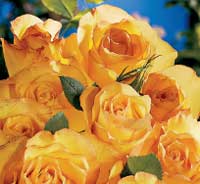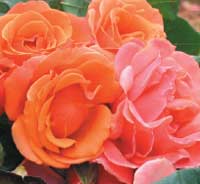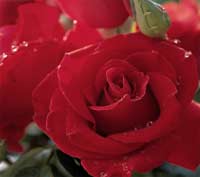 To many, the world of rose growing can be a bit of a mystery. There seems to be a general belief that these blooms are only for
the hardened and highly skilled gardener and if you're new to gardening, you wouldn't dare go near them.
To some extent, that's true. In our harsh climate, there are rose varieties that need constant care, especially in humid districts where
they can be plagued by pests and diseases. On the other hand, you can also find varieties of roses that are extraordinarily tough. The
garden next door is full of roses front and back.
Sadly, the lady who tended them lovingly for 50 years passed away recently, yet they continue to produce masses of breathtaking blooms. For many years now, they've received no care at all: no watering, no fertilising, There's also very little evidence of disease, either, and we live in the most humid part of northern NSW.
Australian Rose Trials
When you choose the right rose varieties, the plants will almost grow themselves — that's what the Australian Rose Trials are very much about. In 1996, the National Rose Society and
nursery industry, in a joint venture with the Botanic Gardens in Adelaide, set up a rose garden to trial roses for the Australian climate. Over a period of two years, new varieties
are put to the ultimate test. Once planted, they receive minimal care: little watering, little feeding and no routine spraying. They're given a regular pruning, though, and that's important
to test plants for their ability to produce a quick succession of blooms. Plants need to be extremely hardy and diseaseresistant
just to survive the gruelling trial and judging process. Those that display excellent flowering qualities as well are the ones that take out the top medals and each is extraordinarily beautiful.
Easy Roses
Taking out gold in 2005 was an exceptionalrose called Sundance. The blooms are a glorious deep gold edged in orange and pink. The bush itself is vigorous and tremendously disease resistant, well
branched with dark green foliage.
Sunny Boy is a 2004 medal winner. The blooms are bright yellow, beautifully fragrant and abundant. Sunny Boy is one of the "new breeds" of rose. The bush is very compact and with a bit of regular pruning flowers over and over again. Sunny Boy makes excellent hedges and is great value in pots, too.
Another exceptional performer in this group is Betty Boop, a very showy plant that produces never-ending sprays of yellow to ivory blooms deeply edged in red. And keep an eye out for the delightful Tuscan Sun with its deep apricot orange flowers that fade to copper pink.
If you're looking for a hardy rose with a classic shape and plenty of perfume, you must try City of Newcastle. It's a highperformance
bush that produces gorgeous bright blooms on long stems — just
perfect for the vase and very popular among competitive rose growers.
Ask at your local nursery for the best hardy varieties for your area. Plant your roses where there's plenty of sunshine in well-drained soil
that's been improved with lots of compost. Prune regularly to remove spent flowers and follow up with a feed of rose fertiliser.