For homeowners planning a new or revamped outdoor entertaining area, forward planning will ensure the right choices are made for the job.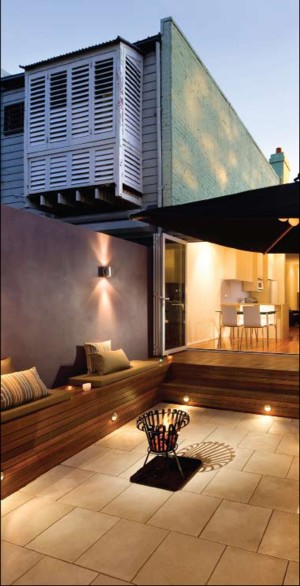 According to David Francis, marketing manager, Boral Clay & Concrete, whether someone is planning to DIY or to hire a professional contractor, the correct planning and research will give them the opportunity to test their ideas and check out options. "Boral's step-by-step guide to choosing pavers and retaining walls, as well as our Project Tools page, are aimed at helping homeowners realise a backyard project without the stress, regardless of how they choose to do it," David says.
Step One:
Gather ideas about what landscape designs and styles suit your taste, lifestyle and the specific backyard layout. The Boral Outdoor Design Guide 2010-2011 includes many ideas on how to use the latest products as well as landscaping trends. For inspiring images, as well as ideas on paving small or large spaces, site planning, or colour selection, visit the online project gallery at www.boral.com.au/odg
Step Two:
Depending on the project, a particular type and size of paver or retaining wall will be more suitable than others. For example, if paving around pools or building steps, choose a range that includes a bullnose format, which is round-edged on one side, such as Boral Coast or Aspenstone. Harmonise the area by choosing retaining wall blocks in a complementary colour to the pavers.
Step Three:
Measure the area to be paved to determine the quantity of pavers required and the likely cost of materials. The calculation is: length (m) x width (m) = area (m2) for a basic square or rectangular space. Remember to allow up to 10 per cent extra pavers for wastage such as cuts and breakages. Refer to Boral paver brochures or the online calculator for more complex shapes (www.boral.com.au/pavingcalc). To work out how many retaining wall blocks are needed, just multiply the area of the wall (wall height x wall length) by the number of units in a m2, plus extra for breakages.
Step Four:
Select a colour and finish that complements the area to be landscaped, the house and the rest of the property. Pavers that match internal floor coverings will ensure a smooth transition from indoor out. The popularity of modern architectural designs means that many Australian landscapers are choosing light paver colours with contrasting but complementary dark-coloured retaining walls.