Archicentre's Robert Caulfield shows how helping the environment starts at home.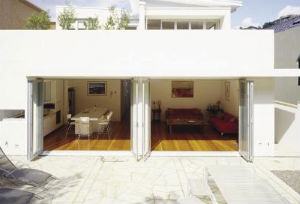 A recent study by the Insulation Council of Australia and New Zealand reported that 40 per cent of Australian homes are without insulation. If we were to insulate these 2.7
million homes, we could cut more than 90 million tonnes of greenhouse gas emissions by 2050. What this says is that in the scramble to save the environment; our homes can make a massive difference. 
Below is a list of ways our houses can perform better and treat the environment right:
Orientate the living areas for maximum solar design to help minimise airconditioners, heaters and energy costs

Prior to buying a property have the heating or cooling accurately assessed to determine future energy bills or replacement costs

Switch to energy-efficient light bulbs

Utilise overhanging eaves for shade and water collection purposes

Install shade pergolas

Use more natural light and less artificial light where possible. For instance, put your desk at home near a window to reduce the need to have the light on.

Install water efficient taps, showerheads and toilets

Use low-embodied energy materials (materials that take the least amount of energy to make)

Increase insulation and ventilation

Simple things such as adding an extra layer of clothes and turning the heater down.
Archicentre has a guide to energy-wise living that can be downloaded at: www.archicentre.com.au/energywise.pdf