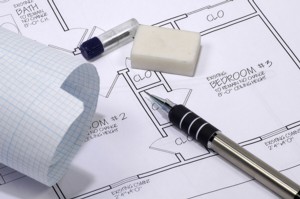 We all know that the squeeze is on the housing market, and the impact is being felt far and wide. But there's an interesting impact that sees more of us increasingly renovating our existing homes. In fact, our good friends at Archicentre tell us, "More than half of Australians renovate at some point in their lives, and our Design Service cites a 40 per cent rise in the past year".
As Archicentre is discovering, after polling more than 800 architects, people are letting good design work for them. Its research reveals what steps we're taking to improve our homes, and it's these trends that form the essence of Trends in Contemporary Home Renovation, 2008. From page 28, you can read all about specific renovation trends from room to room that Australians are currently undertaking.
We've also got another friend back on board — our DIY expert, Scott McGreggor. This issue he takes us through the problem areas in the bathroom, and what we can do ourselves. We also highlight kitchens across all budget levels, and focus on the often-overlooked but highly important space — the roof. After all, if anything can protect your home, it's your roof!
As in every issue of Renovate & Extend, we cover a host of renovation projects and the people that make them happen — the architects, designers, builders and suppliers, who all contribute to make our homes more functional and more beautiful.
Tracey Hordern
Editor