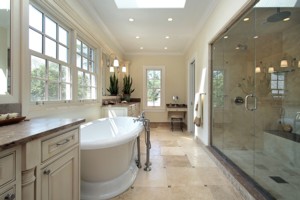 I'm inspired by themes. They give us a focus, something to work around and something to work towards, and that's why the theme for this issue is Inspiration. If you're going to boldly undertake all the planning, work and cost that goes into renovating your home, you're going to need lots of inspiration.
Starting with the latest new products including some great eco-friendly offerings, you'll find plenty of practical inspiration for your renovated home. Then there's the lowdown on what makes a bathroom beautiful, tips on how to create a child-friendly home, and our feature on how to make the most of the great outdoors — our outdoor entertaining areas.
When renovating you want to make sure you create a home that is beautiful, but you also want to know how to keep it that way. When it comes to cleaning, no one inspires Australian homemakers quite like the Queen of Clean, Shannon Lush, and her writing partner, Jennifer Fleming. These popular doyennes of spotlessness inspire us in this issue's Ask the Experts, with their sage advice on how to create a clean, easy-to-maintain and comfy home.
As in every issue of Renovate & Extend, we've covered a host of inspirational projects and the people that make them happen: the architects, designers, builders and suppliers who all inspire us to create even more beautiful homes.
Tracey Hordern
Editor.