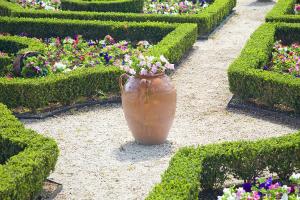 From stylish paving products to imported designer pottery
The House of Paving was established on the Central Coast of New South Wales more than 14 years ago. In that time, the company has striven to provide swimming pool paving, bullnose and tiles, retaining wall products and garden ornaments with a difference. The company has also stayed true to its commitment to quality, both in terms of its product range and the calibre of the tradesmen and pool builders they refer. As a result, its reputation has grown, as has its range of unique, high-quality products.
The House of Paving not only buys from all the major paving companies, it sources product from boutique manufacturers around the country, ranging from northern Queensland to Western Australia. The company also sources product from Italy, Turkey, North India, Indonesia, China, and Mexico, all with the discerning homeowner in mind.
The company's range is second to none when it comes to pavers, outdoor tiles and retaining walls. One of the most recent additions to the range is a selection of large-format travertine pavers. These come in either a tumbled or honed finish, and you have a choice of a creamy latte colour or darker cappuccino tones. The new selection of Himalayan sandstone pavers is equally impressive. Available in a variety of beautiful soft hues, they look stunning in any setting.
Attractive and hard-wearing, the travertine and sandstone pavers will outlive your grandkids and are great value at under $100 per square metre. Dimensionally closer than any other product of its type, these pavers are ideal for indoor/outdoor areas, pools, patios and general use.
To show that the company is committed to choice, The House of Paving also offers a collection of good-quality large-format concrete pool pavers from $59 per square metre and bullnose from $22.
The House of Paving is constantly on the look-out for new products to satisfy the ever-changing demands of the market. In addition, it imports giftware and indoor designer pottery from Mexico in an amazing selection of shapes and colours.
THE HOUSE OF PAVING
481 The Entrance Road
Erina Heights NSW 2260
Tel: (02) 4365 5507
Email: houseofpaving@bigpond.com
Website: www.thehouseofpaving.com.au