Everhard has built a strong, reliable Australian company on the back of producing quality products that have stood the test of time.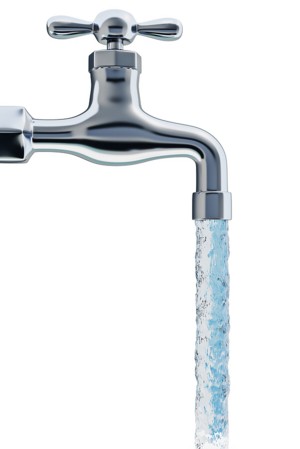 After more than 80 years experience in supplying quality plumbing products to Australian households, Everhard Industries can now offer a wide range of products to help with any new or renovation project in the laundry, kitchen or bathroom. Everhard's products are not only designed with fashion in mind; they are also made to handle the stress of being used on a day-to-day basis. This is why Everhard can offer a 25-year warranty on all of their laundry units and kitchen sinks.
Since producing their first concrete laundry tub way back in 1926, Everhard has continued to lead the laundry unit market in innovation and design and this can be seen with their range of stand-alone and drop-in units. Everhard has created a complete range of units that vary from the budget-conscious Glo-Tub™ range to the European-influenced Excellence by Everhard range.
One such unit is the stylish Excellence by Everhard Colosseum, which infuses a gun metal powder-coated cabinet with a mesh stainless-steel door finished off with a fashionable 30-litre round 304 stainless-steel bowl. This unit brings out the style and elegance of Europe right into your own home.
Need a unit for that new, small, modern laundry? Everhard can help with a crisp, white NuGleam by Everhard mini laundry unit that has a generous 30-litre 304 stainless-steel bowl and galvanised steel powder-coated cabinet that is only 397mm wide.
With the many volumes of kitchen designs these days, most of them need a smart, elegant sink setting. Everhard Industries can offer a range of quality 304 stainless-steel sinks that are able to handle any action in the kitchen. The Milan range of kitchen sinks brings a little bit of design to your kitchen or wet bar areas. Milan's soft oval and circular shapes, with sculptured drainage trays and fluted edgings, complement most of today's interior styling.
Then there is the classic styling of the NuGleam by Everhard kitchen sinks. All feature generous draining trays and their stylish finish states that they are the right choice for a busy family kitchen. NuGleam kitchen sinks are suitable for garbage disposal connection and are finished off with 90mm chrome basket wastes.
Everhard's newest range of plumbing products is its striking range of cool, white vitreous china basins. This range has something to suit any bathroom or restroom. Everhard's range has six different designs ranging from fully or semi-recessed to vessel designs, in either square, round or oval configurations. For today's modern bathrooms, Everhard has created the Desert Rose. Using classic straight lines, this vessel-style basin will bring a stylish look to your bathroom while also giving you the knowledge that this basin will stand up to anything a busy family will throw at it.
Everhard's quality range of products does not only include products for inside the home; the company also offers a wide range for the outdoors. Whether they are for inside the home or outside, however, Everhard's products have had one thing in common: they all have something to do with water. Whether it's a NuGleam laundry unit, a Como multi-purpose sink or one of Everhard's surface water drainage products, all these products come into contact with today's most precious resource.
Everhard's new logo, Everything Water, shows the company's determination to produce quality products to help save as much of this vital resource as possible. Everhard produces such water-saving products as the Aqua Nova wastewater treatment system, a variety of rainwater tanks and collection tanks, and makes sure all their mixer tap ranges are WELS approved by 4 stars or better.
So when it comes to doing your next renovation or even building a new house, and you need to purchase products to do with water, think Everhard Industries — because Everhard is Everything Water.