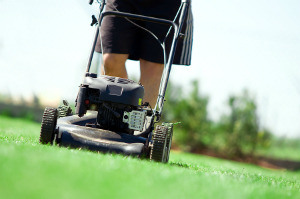 Power equipment designed to make quick work of all those garden chores
Honda Power Equipment has an extensive range of equipment designed to cover all residential and commercial requirements. The range of equipment includes lawnmowers that are designed to cope with the needs and demands of heavy users. Honda lawnmowers are reliable, efficient and, coupled with heavy duty components along with numerous safety features, allow you to achieve the perfect cut whatever the task at hand.
The Honda brushcutter range is light, durable and easy to operate. When it comes to working the soil, Honda's tiller range offers the power and versatility you need, allowing you to tackle anything from a small flower bed to a field. They also have a hedgecutter and a blower to help you keep things neat and tidy.
The Honda lawn and garden range of power equipment enables you to create and maintain the perfect garden with all the benefits of four-stroke technology. As Australia's leading four-stroke garden care manufacturer, Honda Power Equipment has a large range of fuel-efficient products, offering performance and quality combined with low fuel consumption. Honda four-stroke engines are engineered to work efficiently, with greater reliability, lower running costs, ease of use and reduced noise, vibration and emissions.
Honda's products are easy to use, have whisper-quiet operation so you won't disturb the neighbours, are safe for the environment and the user, and have the added benefit of no messy fuel mixing. Another benefit is that you will have no trouble starting the products thanks to Honda's famous "starts first time, every time" reliability. All products are backed up by a four-year domestic warranty with outstanding after-sales support to give you complete piece of mind.
For these reasons and more, all around the world Honda is renowned for its quality, reliability and performance.
For the past 60 years, Honda has consistently designed and engineered unparalleled four-stroke technology. From the racetrack to the road, to the Aussie backyard, Honda is dedicated to the challenge of applying new technologies and achieving top performance. With a strong reputation for reliability, innovation and performance, Honda has a selection of lawn and garden products to meet just about all domestic and commercial requirements.
HONDA POWER EQUIPMENT
For dealer locations:
Tel: 1300 1 honda 1300 (1300 1 46632)
Website: www.honda.com.au