New and exciting showrooms are opening all over, flaunting culture, design and expert displays. We unveil these fresh and exciting treasures for you.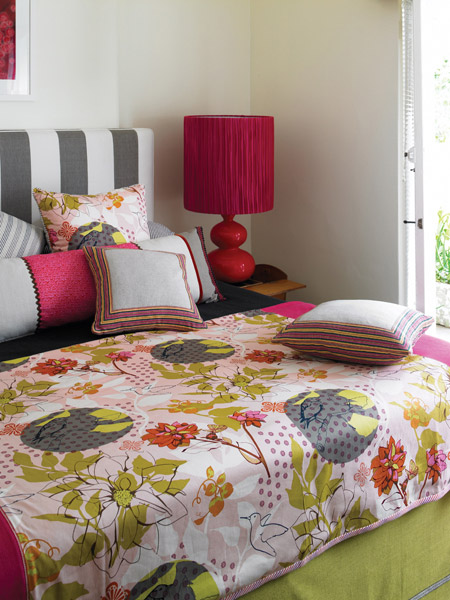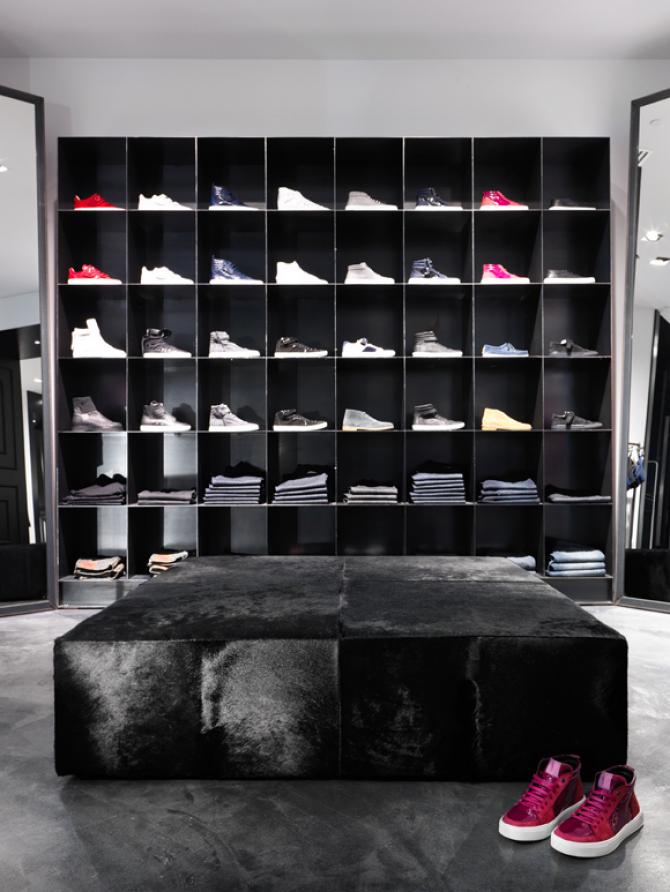 1.Hoad Group — Surry Hills, NSW, and Hawthorn, Vic
The Hoad Group recently opened new showrooms in both Melbourne and Sydney.Showcasing fabric and wallpaper brands such as Hoad, Creation Baumann, Wilman, Kai and the amazing Jakob Schlaepfer range from Switzerland, Hoad has a wide range of products on offer. The ranges have been carefully selected to suit all areas of design, including residential and commercial.
The showrooms feature the newest and most innovative product the industry has seen for some time, Gecko by Creation Baumann. Gecko is the award-winning silicon-coated selfadhesive textile, introducing a contemporary alternative to window coverings that is both functional and decorative. If you're in Victoria, visit 150 Burwood Road, Hawthorn. The Sydney showrooms are located at 10 St. Margarets Square and 417-437 Bourke Street, Surry Hills.
For more information, contact Hoad Group on 1800 812 538 or sales@hoad.com.au
2.Lemon-cello Home Studio — Toowoomba, Qld
Become enchanted with Lemon-cello's beautiful homewares and furniture pieces.Lemon-cello's focus is a mix of contemporary and vintage with the addition of colourful and bold pieces to create inspiration for those wanting to add flavour to their home. Owner Lisa Young sources pieces locally and internationally, including artwork, with an exhibition every month providing a launch pad for up-and-coming local artists and raising money for charity.
Lemon-cello boasts a bright and modern showroom with the latest innovative and individual pieces for those who love to be different and understand the power of colour. Lisa has created an interior styling service, offering an in-home consultancy package for all budgets focusing on the values of quality service and originality, and creating a unique space in which to relax and indulge.
The store's gorgeous collection of furniture, home décor and friendly atmosphere can be seen at 4/400 Ruthven Street, Toowoomba.
For more information, contact Lemon-cello Home Studio on 07 4538 9665 or email lemoncellohomestudio@gmail.com
3.No Chintz — Balmain, NSW
No Chintz Textiles and Soft Furnishings has a stunning new showroom in Balmain displaying its unique style, where ancient cultures meet modern-day lifestyles, to truly inspire for the coming seasons.
The No Chintz design journey starts with the threads of ideas, emotive feelings for textures and an intuitive sense of colour and pattern. This season, Chrissie Jeffery has been inspired by the ancient handcrafted ikat methods, commissioning a group of ikat artists from Andhra Pradesh in India, to create a range of graphically designed fabrics that are easily appreciated and add a bold statement to contemporary interiors.
These hand weaves, traditional weaving methods, stitch details, colours and textures, layers and patterns can now be found at the beautiful new No Chintz store in Balmain. The new showroom is located at 499A Darling Street, Balmain.
For more information, contact No Chintz on 02 9810 0078 or visit www.nochintz.com
4.Hettich Australia — Southbank, Vic
Hettich Australia's brand ambassador and 2009 Australian Kitchen Designer of the Year, Mal Corboy, presented the very latest in international kitchen design trends at the official launch of Hettich's new state-of-the-art showroom in Southbank in April.
Located in the midst of Melbourne's elite design quarter, Hettich's new showroom is believed to be one of the largest of its kind in Australia and showcases the entire range of Hettich's technology-enabled, design-driven furniture hardware, lighting, handles and storage solutions.
"We are delighted to offer Victorians the opportunity to truly see Hettich's extensive range of soft-closing drawer and hinge systems, plus much more, all under the one roof," says marketing manager, Hettich Australia, Dave Angus. Visit the eye-opening showroom at 57 Haig Street, Melbourne.
For more information, contact Hettich Australia on 03 8620 2710 or visit www.hettich.com.au
5.arthurG — Surry Hills, NSW
arthurG, one of Australia's leading designers and manufacturers of quality handcrafted furniture, has officially opened its new Sydney flagship showroom in the heart of the burgeoning design precinct at the apex of Bourke and Hill Street in Surry Hills.
First established by Arthur Georgopoulos in Melbourne in 1977, and today remaining a proud family-owned company, it maintains an unwavering dedication to true craftsmanship, with skills passed down over the decades by a dedicated team of local experts in this wholly Australian-based operation.
arthurG's collections, which include lounges, occasional chairs and tables, exude a refinement that is immediately apparent to the eye, yet truly appreciated with first touch.
The new Sydney showroom for arthurG is located at ground level, 8 Hill Street, Surry Hills.
For more information, contact arthurG on 02 9332 1488 or visit www.arthurg.com.au
6. Austral Bricks — Sydney, NSW
Bricks have arrived in the city with the opening of the stylish new Austral Bricks Design Studio right in the heart of the CBD. The Design Studio is a totally new concept, providing a sophisticated and stylish space for architects, designers and developers, as well as retail consumers in the heart of the Sydney CBD.
The team at the Design Studio will be able to provide professional assistance with product needs and advice. The studio will open every weekday from 9am to 6pm and on Saturdays from 9am to 12 noon. It will include colour and finish selections for bricks, masonry blocks and Bristile® roof tiles, supply and laying detail of all Austral Paver ranges, brick colour matching and technical specifications.
The Austral Bricks® Design Studio is located at 50 Carrington Street, Sydney.
For more information, contact Austral Bricks on 13 27 42 or visit www.australbricks.com.au
7. Ambience — Newstead, Qld
For 34 years, Ambience has been an oasis in the home furnishing landscape. Visit the stunning Brisbane showroom and you'll become inspired by beautifully crafted artisan designs, sumptuous soft furnishings and magnificent homeware displays.
The focus is on contemporary design which works specifically with Australian architecture, with an extensive range of hand-crafted rattan, stone and timber pieces. Upholstered furniture lines are slowly being introduced into the collections as complementary designs are sourced.
Ambience is the agent for more than 100 fabric and wallpaper collections and its lover, with both ready and custom-made pieces able to be arranged.
With an emphasis on exceptional service, quality and originality, Ambience offers all things unique to make your home the sanctuary you envisage. Visit the showroom located at 1062 Ann Street, Newstead.
For information, contact Ambience on07 3257 0000 or visit www.ambiencestore.com
8.Crest Living — London, England
Crest Living is proud to announce the launch of its first-ever London showroom on the prestigious Brompton Road.
Spread across the lower-ground floor of one of London's most eclectic boutique shops Few & Far, the space hosts an impressive lineup of international design brands including Thonet, Artifort, Pallucco, Metalarte and Danskina, with several brands exclusive to the store.
A destination address where contemporary design meets design classics, the 116sqm space is separated into room sets offering home seating and dining concepts, along with decorative wall, table and pendant lighting.
Other brands featured in-store include storage solutions from Qubing, magnetic glass boards by Chat-Board and stunning artwork by Michael Corkrey. Visit Crest Living downstairs at Few & Far, 242 Brompton Road, London.
For more information, visit www.crestliving.co.uk