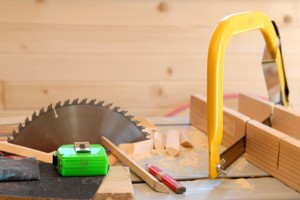 A growing family was the motivation to extend this heritage bungalow
A standard Californian bungalow comprising three bedrooms, one bathroom, a kitchen and laundry, this was a classic suburban family home before the renovation.
The owner, Lisa Story, recalls, "This is actually the second renovation we have undertaken for this house. Extend a Home carried out both renovations. The first was completed in 2003 and this renovation was completed in 2008.
"We decided to do the second renovation primarily for the space that we needed now that have four children. The two boys were sharing a bedroom, so now they have their own rooms, plus we have an extra lounge room for the teenagers. Doing this second renovation, we realised that we couldn't extend too much this time, as the ceilings aren't very high, so we needed to be creative in how we would make this extra space work.
"Because it's a federation home, we didn't want the house to look like it had a box added to the top of the original house. The extension was done so well, you can't even tell from the front that there is an extra storey added.
"When we spoke with Bill Morris from Extend a Home, we made it clear that we wanted it to be a simple addition — we didn't want it to interfere with the lovely federation style of the house. There were also vaulted ceilings in the family/dining Room that we needed to preserve, and the entire project needed to suit the heritage area.
"At first, we thought we wanted an extra bathroom, but after much consideration and consultation with Extend a Home as to time, space and cost involved, we decided against it. As it was, the way we did precede, it all went through really well. There was also a time where we were worried about the neighbours objecting, but because the extension is primarily in the middle section of the house, we didn't have any problems. It took the council a bit of convincing — at first, they couldn't quite comprehend how this extension could work and not compromise the heritage value of the house and the street.
"My favourite part of the newly renovated space is the open-plan living. I love the way the room downstairs has turned out, plus we've made a new study area. What I particularly love is the new upstairs, with the sun beaming through side windows and great new city views that we have. As well as letting in more light downstairs, we all have more space. With a large family, it's nice to have the space to disappear. We have four kids, and if they each have a friend over, that's a lot of children!"

PROJECT PARTICULARS
The project was built by:
COMPANY NAME: Extend a Home Constructions Pty Ltd
ADDRESS: 99-101 Queen Street, North Strathfield, NSW
FLOORING: Carpets and blackbutt timber flooring
WALLS: Plasterboard
AIR-CONDITIONING: Reverse cycle
Benchtop: Caesar Stone
Cabinetry: White polyurethane doors
Rangehood: Melia
Cooktop: Melia
SANITARY FIXTURES + BATHROOM FITTINGS: Caroma
LIGHTING: Downlights
WINDOWS + EXTERNAL DOORS: Western red cedar