Have the walk-in shower you want without the leaks.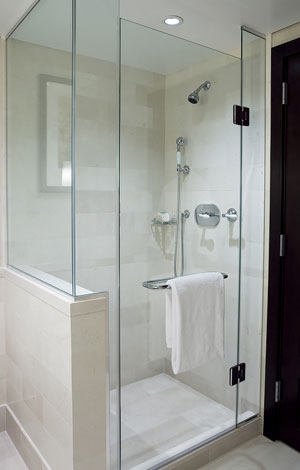 Designed, developed and manufactured in Australia, The Universal Shower Base trays are light yet incredibly strong. They are manufactured with natural fall and can be simply installed on floor joints or concrete slabs. 
One hundred per cent waterproof, the shower bases won't shrink or crack and are suited to tiled or vinyl floor showers. Maintenance-free, the shower bases come with a seven-year warranty so they're bound to stand the test of time. Best of all, The Universal Shower Base is easy to install yourself in just one day so you can save time and money on labour.
Make sure you follow the installation instructions closely; the rest is easy. Before starting, check the floor is level and square. Check base into studs where required and secure over the entire contacting surfaces between the base and the floor with a polyurethane construction adhesive. On timber joists, the base must be supported by a maximum of 300mm centres.
For the complete set of instructions to achieve your dream shower, visit www.universalshowerbase.com.au