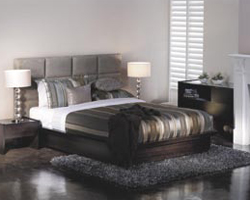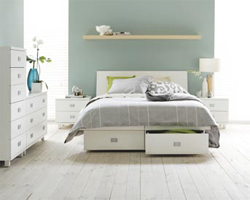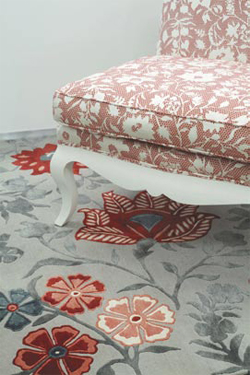 Designed in Mokum's Sydney studio, these rugs are woven in Kathmandu using the traditional Tibetan style. Both glamorous and durable, Mokum rugs are created by hand, using centuries-old weaving techniques that make each rug truly unique. Mokum's association with the non-profit organisation RugMark also allows it to give back to the Kathmandu community in Nepal, where the rugs are woven. Contemporary Home Design's Belinda Crestani spoke exclusively to design director, Stephanie Moffitt.
Why did you choose Tibetan-style rugs?
Visiting Kathmandu was such an inspirational trip for myself personally and our designers. We strongly connected with the hand-weaving community and learnt so much about their wonderful traditional craft. It was really great to see the rugs being woven fi rst-hand and learn the production tensions for the weavers and fi nishers, as it helps us to become better designers for future collections.
The working conditions were often challenging, but we saw a unique opportunity through our association with RugMark (a non-profit organisation) to positively impact on the lives of the weavers and their families. Each Mokum rug we sell helps fund education programs and the removal of child labour. We whole-heartedly support RugMark's commitment to end child labour in the rug industry and its sponsorship of educational programs for the weavers' children and hope to create a successful rugs business to help fund RugMark's initiatives. Witnessing the whole production process, we were amazed by the incredible journey each rug takes. It begins in our Sydney studio as a concept, then developed into a surface pattern design ready for construction at the mill in Kathmandu.
There they slowly hand weave the yarns using centuries-old techniques before removing them from the looms and washing them in outdoor baths. The rugs are then stretched for drying, sometimes on the roofs of buildings, and once dry they are rewashed and trimmed for export to Australia, bringing the creative process full circle.