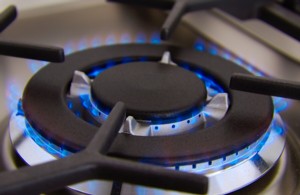 If you're building or renovating your home, it's the perfect opportunity to provide you and your family with the many benefits of gas

The costly part of using tradesmen is getting them to your home, so while they're on site, you should consider connecting your home to gas. Gas is the fuel of choice for most discerning home owners and provides a range of benefits throughout your home.
Continuous flow hot water systems …
They not only give you endless hot water, convenience and added functionality, but when combined with 'one touch' temperature control, offer total peace of mind, knowing that your loved ones are always protected.
Cooking with direct gas flames …
Provide the ultimate cooking experience, with an instant, controllable heat that wraps around your pan.
Effective warmth …
This is assured through the speed and economy of a convection heater or the sheer romance of a log fire in your lounge room.
Protecting the environment …
Fuelling your home with gas ensures you are doing your part to reduce greenhouse gas emissions. This is supported by many local councils and state governments, which offer a variety or rebates and incentives to reward environmentally friendly options.
Gas is available everywhere …
Elgas is the largest supplier of LPG in Australia; an extensive network of customer service centres and retail partners ensures speedy connection and reliable service, wherever you live.
With over 40 years experience servicing homes and businesses throughout Australia, Elgas has perfected the way to deliver its product. Your LPG is delivered through safe, reliable, state-of-the-art tankers. There is no more worrying about watching your gas supply, ringing to re-order, re-igniting pilot lights, or swapping over empty cylinders. Elgas manages your volume and schedules regular deliveries to suit.
Innovation is their business …
Elgas is proud to announce an Australian first. They have developed a state-of-the-art underground cylinder, which means your total gas supply is hidden safely below the ground and accessed through a discreet lid located close to your boundary, ensuring easy refill and maintaining the aesthetics of your home. Ask your local Elgas Customer Centre about Elgas, Easygas downunder.
For more information
There's no one who knows more about gas and gas appliances than your local;
Elgas Customer Service Centre,
Phone: 131 161,
or visit www.elgas.com.au.