This year's Milan Furniture Fair displayed the epitome of inspired design and we've collected a few favourites. The Happy Material armchair and ZenithSolar 720 are from the Promisedesign exhibition that showcased some of Israeli's most auspicious talents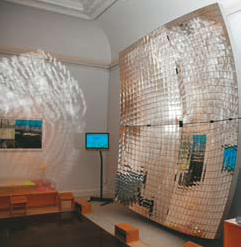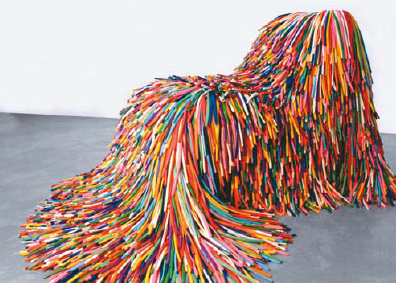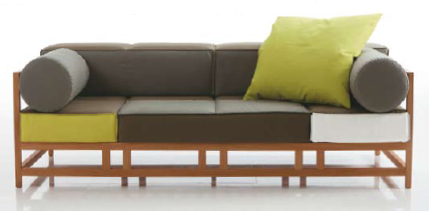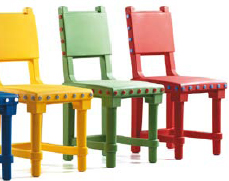 Energetic design
The impressive and graceful structure of the ZenithSolar 720 was designed by Ezri Tarazi of Tarazi Design Studio. ZenithSolar Z20 features two optical mirror collectors to capture, reflect and concentrate incoming sunlight onto a highly efficient receiver that generates both electricity and thermal energy.
The industrial infrastructure of the project had a crucial part in the optical 3D design of the mirrors' placement using an advanced optic CAD system in order to achieve maximum accuracy and efficiency.
The incredible design of the recycled plastic parts holds the mirrors and the metal clip. Tarazi Design Studio created a masterpiece that has the possibility to be one of the most revolutionary designs in the renewable energy field.
For more information, visit www.zenithsolar.com or www.tarazistudio.com
Zenitsolar festive seating
The Happy Material seat is a festive work of art designed by Pini Leibovich. "Joy happens when people meet familiar materials that are used in a surprising way," Pini explains. Balloons are used to adorn the Happy Material seat, causing the intellect to reminisce, allowing emotions to come forward.
For more information, email Micol Agnese Biassoni of Di Palma Associati International Press Agency at press002@dipalmassociati.com
Promise Design Easy living
"easy pieces", designed by Kati Meyer-Brühl, is a newcomer to Brühl, exuding fascinating design flair. The design, which received the Interior Innovation Award 2011, combines a geometric wooden structure with a playfully alternating upholstery mosaic in subtly harmonising colour hues and textures.
For more information, visit www.siekaup.com.au or www.bruehl.com
Siekaup Modern medieval
Space Furniture was delighted to have been chosen by Moooi to be one of the 13 design businesses worldwide to gain advance access to preview Moooi's Milan Furniture Fair showpiece.
Every year at Salone de Mobile, new products are shrouded in secrecy and are only revealed to the world's media, design community and general public at the fair. This year, however, Moooi — in its usual style of defying convention — chose 13 unique design businesses from around the world to view its showpiece product, the Gothic Chair.
The Gothic Chair by Studio Job re-interprets the solidity and dark elegance of gothic medieval castles in an ironic way. In the creative process the dark solid wood traditionally featured in gothic chairs is replaced with the lightness of plastic in many different colours, bringing back youthful memories of playfulness and joy.
For more information, visit www.moooi.com or www.spacefurniture.com.au.
Milan in Focus – Space.