Readikit® Modular Kitchen Solutions know if you want something done right you're best to do it yourself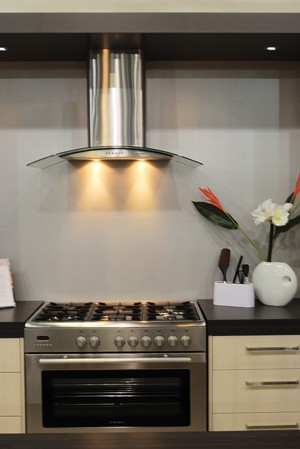 Your kitchen should be a highlight of your home and fit with it perfectly, yet still be able to adapt with your ever-changing needs and lifestyle. To create a room ideal for you it makes sense to design and build it yourself. Sound far-fetched? It's not, in fact it's easy with Readikit® Modular Kitchen Solutions. 
Learn how you can conceive and assemble a new Readikit kitchen for your home at Magnet Mart. Stores are located throughout the ACT and New South Wales. Glenn Bruce, manager of the Canberra, Gungahlin branch assures home enthusiasts won't be disappointed. There is a strong focus on customer service at Magnet Mart and trained staff are always available to demonstrate the advantages of Readikit. 
You'll be filled with confidence by the flexible, multi-purpose units and products – from trusted brands such as Formica® – that allow you to tailor your own design or pick one of the stylish Readikit Readi-Designed solutions. 
There is a wide spectrum of classic, neutral and modern colours to choose from and design possibilities, including softened wood-grain looks, gloss vinyl profiles and aluminium frame options selected from all over the world by Australian designers to blend beautifully with Australian palettes and kitchen lifestyle trends. 
The team at Magnet Mart can help you bring your dream room to life before building begins with a specially developed planagram that allows you to lay out your new kitchen in plan view by simply pushing out pop-out shapes and arranging them as you desire. 
With your design complete, Magnet Mart will provide you with the Readikit flat-packed units to take home and put together. Detailed step-by-step instructions ensure the process is easy and the one fix, cam lock system requires only a quick twist of a screwdriver to secure the pieces in place. 
With Readikit Modular Kitchen Solutions you can be the designer, foreman, builder and owner of a fabulous new kitchen created to suit your individual lifestyle, because no-one knows what you need better than you.
Manet Mart:
Corner Crinigan and Gunderro Drives, Gungahlin ACT 2912
Tel: (02) 6228 9300
Website: www.readikitsolutions.com.au   
Open Monday to Friday 7am to 6pm, Weekends 8am to 5pm