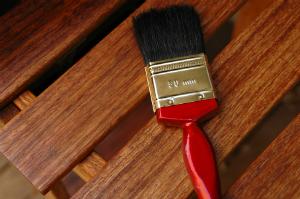 Putting a new take on an old favourite required patience, vision and, of course, respect

For many years sound construction has combined with good-quality materials to ensure this style of home could touch the hearts of many. This traditional builder's cottage even featured original colouring. It can be hard to tear apart a quaint little home filled with history but the owners of this original 1950s cottage needed more space and, quite frankly, there comes a time when a house over 50 years old needs a revamp. When they took a leap of faith and decided to renovate they approached architect Shawn Godwin and asked him to provide their home with a contemporary addition to bring the property into today's market. The owners stressed their desire for the work to be completed in a manner sympathetic to the heritage of their cottage.
"Respect was given to the existing fabric and structure of the house as this is important when renovating a property of this age," says Godwin.
"Some walls were changed in order to make way for the new addition so the two areas could be successfully integrated. The aim was to provide a modern extension while at the same time creating functional spaces for this growing family."
Considering the site is only 8.4m wide it was also critical the owners had privacy from the neighbours. It was equally important to consider the natural lighting and breezes introduced into the spaces.
"It's always a challenge when trying to key into the existing fabric of buildings," explains Godwin. "The actual design process flows well but the physical nature of these projects is always the most difficult."
With all of the constraints and parameters set out, Godwin decided the use of Breezeway louvres would be an ideal solution. The louvres offered privacy via obscure glass and total flexibility by allowing varying levels of light and air through. Having used the louvres before he was confident they would offer the right aesthetic appeal for this beautiful home and they have the added benefit of being secure. An eye-catching statement, the façade is a fantastic merger of past and present. Moving inside the transition is amazing, the décor a fabulous array of textures and materials.
"This contemporary Queenslander is unique, it's fun, it's casual and it's inviting," says Godwin.
The main living zone provides the family with more space to move while at the same time having an open and fresh vibe. As far as bedrooms go, the main one is a private retreat. Moody hues and minimal furniture ensure it remains a sanctuary unbroken by the noise of running feet. Generous robes have been included so each person has more than enough room.
Bathrooms have been laid out with practicality in mind, just like the high-end kitchen. Blackbutt timber flooring allows the traditional breezy feel of the Queenslander to play a part in this new design. Needing a home office, the owners asked for an area that could accommodate their daily activities. Long bench space was required along with storage for books and folders within easy reach as well as an area for the fax and computer.
Part of the home features a long passageway next to a large louvre window. By running the benchtop along one side of the thin space and the cupboard down the opposite side, Godwin has successfully formed an office that's cosy and private.
PROJECT PARTICULARS
The project was designed by
Shawn Godwin of BASE Architecture and Design, 204 Days Road Grange, Qld 4051
Phone: 07 3352 5899;
Email: shawn.godwin@basearchitecture.com.au or
Go to www.basearchitecture.com.au
The project was built by
Des Noble of Decretal Phone: 0411 658 196.
FLOORING
Living, living, bedroom: blackbutt timber
Bathroom: tiles
Outdoor: pavers
KITCHEN
Benchtop, splashback: stainless steel
Cabinetry: laminate
SANITARY FIXTURES + BATHROOM FITTINGS
Roger Sellers basin, Borma and Caroma tapware, Barben accessories
LIGHTING
Caribou Lighting
WINDOWS + EXTERNAL DOORS
Breezeway louvres