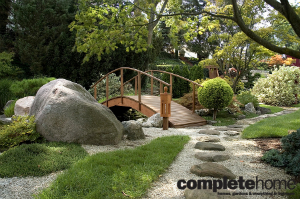 Custom-designed awnings and sails offer a tailored solution to your shade needs
If you would like your home to be cooler in summer and, therefore, extend the use of your outdoor living area, then a custom-designed awning or sail may be the solution you are looking for.
"We find that many of our installations have a huge impact on how summer heat load affects a house," says Andrew Perry, Director of Outrigger Awnings. "By preventing direct sunlight from falling on eastern, northern and western walls, as well as greatly reducing the radiant heat generated from pavers, tiles and decks, installing an awning will allow you to open up your house over summer. Compare this to a house without an awning, which needs to be closed up during summer with the airconditioning on full blast."
Made from premium-quality rainproof shade fabrics, Outrigger products offer 70 to 100 per cent UV protection and have a lifespan of 12 to 18 years. And, as fully engineered products, they are wind-rated structures that can be left out in heavy rain and high wind.
Retracting awnings are easy to use and come in two versions: manual or motorised operation. Retracting awnings can be fitted with side screens for shade, wind or rain, as can fixed awnings. These side screens may be retracting or demountable.
All Outrigger awnings and sails come with a five-year fabric and workmanship warranty and a 15-year warranty on the thread.
To find out more about their free quote and design service, call Outrigger Awnings or visit their website.
OUTRIGGER AWNINGS
Rooftop display:
Unit 7, 16-22 Cross Street, Brookvale NSW 2100
Tel: (02) 9905 8473
Fax: (02) 9905 8476
Email: info@outriggerawnings.com.au
Website: www.outriggerawnings.com.au