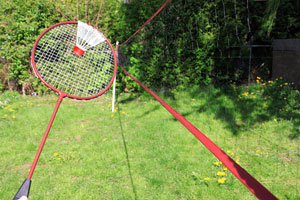 Give yourself a sporting chance with quality leisure surfaces
Whether you have existing synthetic grass or leisure surfaces and are looking to upgrade, you're planning a new garden or recreation area or you simply want some advice, ASTE (Australian Synthetic Turf Enterprises) can help.
ASTE specialises in the creation of synthetic grass, sporting and leisure facilities. Providing the highest standard of workmanship and using only the highest quality, most technologically advanced materials and construction methods, ASTE prides itself on exceeding customer expectations.
With proven expertise in all aspects of synthetic grass installation using the full spectrum of base surfaces, ASTE can undertake any private or commercial project imaginable. From a simple backyard tennis court repair to the full construction of multiple banks of courts and multi-use sporting facilities, ASTE has the experience and skills required to deliver a quality result.
With a "surface for every purpose", ASTE has you covered. The range of surfaces available is vast and includes artificial lawn and surfaces for tennis courts, cricket wickets, bowling greens, children's play areas, pool surrounds, mini-golf courses and ovals. In addition, ASTE can provide golf practice nets, lighting systems and sporting fence enclosures.
When you work with ASTE you are working with a team of specialists that can provide for all your needs from consultation to full construction, conversions, repairs, re-builds and maintenance programs.
ASTE TENNIS COURTS PTY LTD
26 Deschamp Crescent,
Rowville Vic 3178
Tel: (03) 9763 3774
Mobile: 0404 241 251
Email: aste1@iprimus.com.au
Website: www.aste.com.au