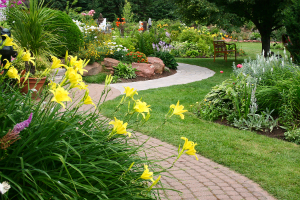 Innovative ES-start takes the effort out of using an Echo chainsaw
Australian distributor Allpower Industries has had ES-start on the Echo chainsaws for four years now. ES-start is a system that makes chainsaws and other engine-powered equipment so easy to start by using spring tension to reduce the effort required to start the engine.
The 26.9cc CS2700-ES is ideal for general trimming and with a weight of only 3.1kg it is the perfect utility saw to carry in contractors' utes as a smart alternative to a hand saw. Other models include the 35.8cc CS350WES, an ideal all-round saw, and the CS4200ES for larger jobs.
While the introduction of ES-start is a major attraction of these saws, a built-in anti-vibration system, easy-fill fuel neck and cap and conveniently grouped controls make operation simple and fatigue-free. A "tornado" air-intake system and tool-free air-cleaner access maximise performance and minimise maintenance downtime.
Irrespective of the user's age, size or strength, Echo's ES-start reduces the effort required to start these chainsaws to the absolute minimum. Energy is increased with a patented inertia spring mechanism as the rope is pulled, reducing the effort required by 35 per cent. This means no more straining on the standard jerky recoil starter.
"It's simple and ingenious," Sales & Marketing Manager for Allpower Industries Australia, Shaun Cobbing, said. "ES-start is ideal for anyone who makes frequent machine start-ups, and people who, through age, injury or disability, find it hard to operate recoil start machinery and previously had to resort to electric machinery. This means they can have easy starting without having to compromise on the superior power and performance of petrol-engined equipment."
In addition to the chainsaw models, Echo ES-start is standard on new Echo brush cutters and is backed by a five-year warranty Australia-wide.
"Innovative ES-start is the intelligent choice that makes Echo equipment so simple to start," Cobbing concluded.
ALLPOWER INDUSTRIES AUSTRALIA
Toll Free: 1800 333 428
Website: www.allpower.com.au