Framing your pool area with a glass fence will provide guests with a beautiful, unhindered view of the pool. Glass is an understated, stunning material so the clamps and hinges that are used to hold it together should be nothing short of the best.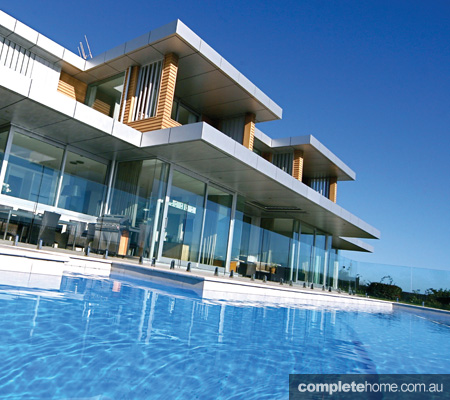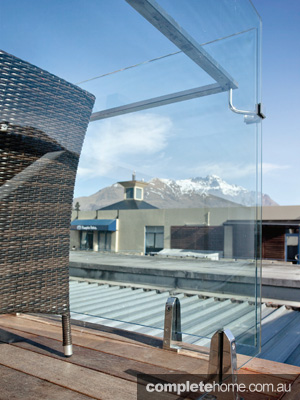 Glass Vice
Designed and manufactured for frameless glass installation, Glass Vice is a patented friction-fit clamping system that ensures you do not need to drill holes in glass. The patented double-friction system allows for lateral adjustment of glass and significantly reduces installation time.
Glass Vice's clean, unobtrusive finish complements frameless glass and comes in a range of fittings. This allows for concrete, deck or face-fit mounting. It is manufactured from the highest-quality stainless steel and is ideally suited to 12mm toughened safety glass.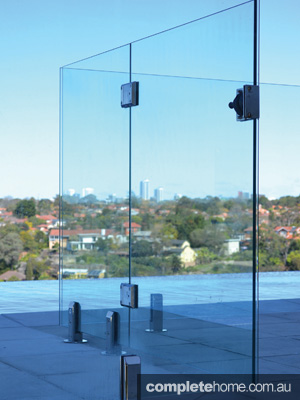 Polaris Soft Close Hinge
The Polaris Soft Close Hinge is an award-winning Australian-designed hinge. The Polaris Soft Close Hinge uses spring, high-powered magnets and shock absorbers to ensure gentle closing every time from any position, whether fully or only slightly open. The Polaris Soft Close Hinge closes with a soft and light action, making it safe but also quiet in operation.
In 2010 the Polaris Soft Close Hinge was awarded a prestigious Australian International Design Mark Award.
Glass Outlet is the executive distributer of the Glass Vice clamping system and the Polaris Soft Close Hinge. Made of high-quality materials, these products effectively complement the stylish simplicity of glass.
For more information on Glass Outlet's range of clamps, glass and accessories, phone 07 3267 7968.
Company profile
Glass Outlet Building 9A, 153 St Vincents Road, Virginia Qld 4014
Phone 07 3267 7968
Email sales@glassoutlet.com.au
Website glassoutlet.com.au
Originally from Poolside Showcase magazine, Volume 21