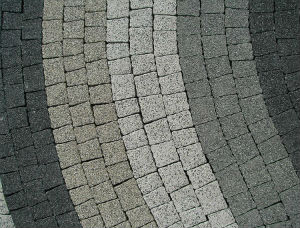 Long-lasting and versatile, natural bluestone is the timeless choice
Bluestone is an extremely versatile natural stone, well suited to myriad outdoor applications. Robust yet refined, bluestone is hard-wearing enough to endure the most punishing treatment and stylish enough to enhance any garden design.
A natural quarried product, bluestone paving and walling comes in an array of colours, ranging from a light blue-grey through to darker tones and earthier hues.
In the modern outer-Melbourne property shown here, 500mm x 500mm sandblasted bluestone pavers have been used to create an elegant outdoor living area. Extending the look, the pool has been framed by sandblasted square-edge 500mm x 350mm bluestone coping, the fence piers faced in bluestone cladding and a 3m x 1m table custom-made from bluestone.
To complete the effect, Omeo Stone wall panels have been used to create a backdrop for the sheer descent waterfall and give the walling a highly textured appearance.
Supplied by Rietmans, each piece was sourced from the company's new range of imported natural stone pavers, wall panels and garden features. In addition to bluestone, the natural stone paver range includes sandstone, limestone and granite in a variety of sizes.
Over the past 30 years, Rietmans has carved a reputation as one of Australia's premier manufacturers and retailers of concrete pavers. It is also noted for its garden décor and architectural details, including columns, fence capping, water features, pots, statues, bronze figures, cast-iron products and outdoor furniture. With the addition of a natural stone range, they are now even better placed to meet the needs of the discerning landscape designer or homeowner.
Rietmans welcomes both retail and trade customers and can ship products anywhere in Australia.
RIETMANS
347 Bay Road
Cheltenham Vic 3192
Tel: 1300 RIETMANS (1300 743 862)
Website: www.rietmans.com.au