Whether renovating for profit or for your family, the core ingredients are the same: a good plan, quality materials and pristine workmanship. Living Space Constructions can take care of it all and offer you peace of mind with one of its simple renovation packages.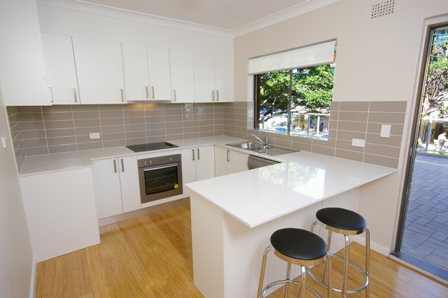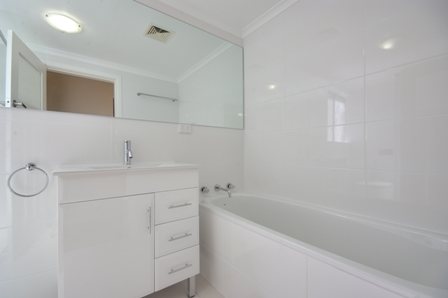 When it comes to home renovations, it's pretty safe to say that most of us want something done quickly, professionally and with results that will stand the test of time. This, Living Space Constructions has found, is particularly true when renovating to rent or sell. Understanding that renovators desire a streamlined process, Living Space Constructions has developed a series of pre-packaged renovations (to suit every budget and taste) that takes away all the angst and uncertainty of renovating. 
Living Space Constructions is a holistic business that can offer professional advice on each of your selections, with the largest benefit of all being that the company can carry out every aspect of your job from design to procurement. By employing a workforce of full-time tradespeople (carpenters, roofers, plasterers, painters, bricklayers, tilers, electricians and plumbers) Living Space Constructions can ensure the quality and consistency of its work. A dedicated project manager is responsible for your job, end to end, which guarantees that there is no breakdown in communication between the successive trades and that the project is completed to its exacting standards.
The living space process:
STEP 1 Your Living Space Constructions consultant will meet you at the property to assess the area and discuss your requirements. A detailed measure and discussion about design, layout and budget take place here.
STEP 2 Following the initial meeting, a formal quote will be submitted to you within a couple of days. This outlines your material choices.
STEP 3 You will be asked to come into the Living Space Constructions showroom to select colours and products relevant to the material choices you made earlier.
STEP 4 Once you are happy with the design and your selections — and contracts have been signed — Living Space Constructions arranges a convenient time for the project to begin. Detailed scheduling for the works will be finalised and submitted to you at this stage.
STEP 5 The team begins work. Throughout the duration your personal project manager will keep you in the loop with the project's progress so you can rest assured it is running to schedule. Having this one point of contact is just one of the measures taken by Living Space Constructions to make the process so efficient.
STEP 6 The completion of the project is not the end for Living Space Constructions. To ensure you are completely satisfied with every aspect of your renovation, your project manager will arrange a walkthrough of the renovation. After this, you are free to enjoy your pristine new space.
Put into practice:
Alison purchased this ageing property in Dee Why, NSW, as an investment and wanted a full renovation to maximise rental returns. Following is a detailed account of her process with Living Space Constructions
Dee Why is a beachside suburb on Sydney's Northern Beaches that has abundant amenities is a beautiful part of the Northern beaches. It is an area that has many low-rise unit blocks and is constantly evolving into a more cosmopolitan suburb, particularly along the beachfront promenade. Alison's unit appeared to have had little work or maintenance in the past 27 years, which meant it required a lot of work. The size of the lounge area was somewhat undesirable and Alison hoped to have room in her budget to create an eat-in kitchen so a dining setting could be removed from the lounge to create more living area. The pale pink walls and worn, brown carpet desperately needed to go. Once she contacted Living Space Constructions, the whole process happened quickly — and with fantastic results. "I was happy with the feeling I got from the initial interaction with them.
They were professional, responsive and seemed like the type of people I'd like to work with. We worked through all possible issues and came up with workable solutions, so we all knew what we had to deal with before the contract was even signed. This minimised any possible cost blowouts down the track." The aesthetic chosen was a clean and contemporary feel, but with plenty of warmth offered by certain material choices. As this was to be a rental tenancy, the colour scheme needed to avoid being too confronting yet it also required an appealing element to add character. Living Space Constructions advised Alison on the elements of the project that were worth spending a little more money on for longevity, as well as where her best cost-savings would come from. Recycled bamboo flooring was laid throughout the home, an environmental and cost-saving selection that is hardwearing and extremely beautiful.
Crisp white paintwork reignited the contemporary feel of the space and a few neutral accents, such as the tiles in the kitchen, gave it a little more depth. New light fittings replaced old spotlights in each room, which now provide a softer and more ambient glow than the focused spots. Skirting boards were added to the bedroom to provide a sleek and tidy finish and old vertical blinds were replaced with contemporary roller blinds that are unobtrusive when not in use. A simple touch, such as replacing all door handles and light switches throughout a property can give an instant facelift, implying a new fit-out and contemporary styling. Alison was relieved of much stress during the process. "Living Space Constructions offered a complete end-to-end management of my renovation project. They did everything. Having a project manager was a great idea. It removed the need for me to be involved so closely minute by minute." And she would happily sign up to do it all again.
Tips from Living Space Constructions:

Spend for quality:
Use a wash-and-wear paint for harder-wearing, longer-lasting surfaces. This means your surfaces can be washed rather than re-painted.

Constituted stone benchtops are easy to maintain, offer a fresh look for any kitchen and last longer.

Select quality hinges and fittings for your kitchen. It's an area of your kitchen that's often overlooked but makes such a difference to the life of the cupboards.

When it comes time to maintain timber floors, solid timber can be re-sanded and polished rather than having to replace them from scratch.
Cost-saving options:
Use laminate in your kitchen over polyurethane as a surface that takes more wear and tear over time. It's also easier to replace laminate doors.

A back-to-wall bottom inlet toilet gives you a better looking bathroom (all plumbing is concealed) without relocating plumbing and it's much easier to clean.

Pre-fabricated vanity units versus custom-made alternatives provide considerable cost savings for those on a tight budget.

Another rule that helps you keep the costs down is to work with your existing floor layout as much as you can. Electricity and plumbing relocations can be expensive additions to your renovation.

Limit costs by using carpet over timber or tiles. The cost of a top-quality carpet will always be cheaper than timber or tile floors.
Living Space Constructions,
60 Dickson Avenue, Artarmon 2064.
02 9966 4255
www.livingspaceconstructions.com.au