The tall-timber town of Dwellingup near Perth, Western Australia, is where these contemporary pieces of furniture were created, at the Forest Heritage Centre's Australian School of Fine Wood.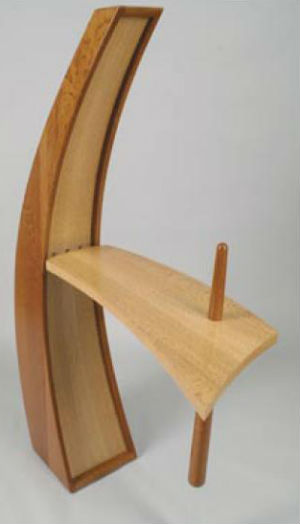 THE ANCIENT ART OF woodcarving and furniture making is still alive and well in WA, as the graduates of the Diploma of Art in Fine Furniture proved at a recent exhibition to showcase their work.
The participants of the two-year course, which has been running for 10 years, include a geologist, a French yoga teacher, an accountant, a shearer and a housewife. Many are changing their career direction, others go on to work for cabinet makers and for some, making furniture becomes a retirement hobby.
The Australian School of Fine Wood encourages a progressive outlook on furniture construction and design, with a focus on sustainability and commercial production as well as an uncompromising approach to design and construction techniques. Various timbers are used, including Western Australian natives.
For more information contact the Forest Heritage Centre on 08 9538 1395 or visit www.forestheritagecentre.com.au