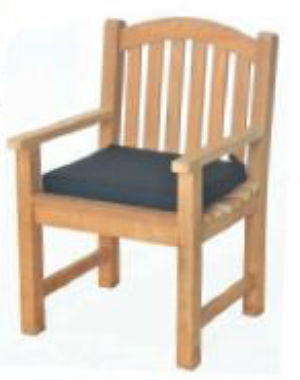 Premium quality plantation grown teak furniture to complement every outdoor setting
How we furnish our outdoor rooms often makes the difference between a deck or gazebo that is frequently used and an expensive folly. People will only want to linger if they can gather on a comfy sofa, dine around a finely crafted table or recline on a designer daybed or sleek sunlounge.
Specialising in outdoor furniture made from Grade A plantation grown teak, Weekender offers an extensive range of furniture to turn any alfresco space into a welcoming outdoor space for dining, entertaining, chatting with friends or simply topping up the tan.
Weekender's teak outdoor furniture ticks all the boxes. The range is extensive, the prices are hard to beat, each piece comes with a 12 month warranty and the array of styles in impressive. No matter what the size of your outdoor space or your entertaining style, there is a design to perfectly suit your needs.
If you have a roomy poolside pavilion, why not opt for a large table teamed with comfortable dining chairs? Or how about a slimline table with bench seating for those smaller spaces such as balconies? If lounging about is what you have in mind, then Weekender has a diverse selection of sunlounges – with or without padded cushions. There is even a sunlounge for two.
Add to this storage boxes, folding bar chairs, carved garden benches, garden swings, tables (fixed, folding and extension) and more, and you have everything you need to furnish an outdoor space in timeless teak.
Weekender is able to deliver your furniture within seven days of selection, which means you can start decorating your new outdoor room in no time at all. And if you visit their showroom in the beachside suburb of Rosebud, located on Victoria's Mornington Peninsula, the staff can help you choose pieces to create a fully coordinated look.
Weekender can cater for the needs or businesses and commercial premises, too. They have the ability to deliver multiple orders of one product, making it deal for restaurants, golf clubs, motel and hotels. Delivering large quantities quickly is not the only benefit to business customers; Weekender can offer these products at warehouse pricing.
Weekender also encourages enquiries from prospective distributors with product available at wholesale prices.
When you buy from Weekender, you can be assured that only the finest quality plantation grown teak has been used. This premium grade teak, which comes from the core of the tree, ensures a continuity of colour and grain. Teak is a close-grained hardwood with a naturally high oil content which makes it very hard wearing, rot-resistant and capable of standing up to the punishing Australian climate.
Each piece of furniture is manufactured in Rosebud, Victoria using traditional doweled mortice and tenon joinery and is complemented with solid brass fittings and fixings. Each piece is then finely sanded to produce a smooth silky finish.
To add a final flourish when decorating an outdoor space, Weekender has seat, bench and sunlounge cushions in a variety of colours and patterns, as well as a range of market-style umbrellas to provide shade and complete the look.
For more information
Weekender 208 Boneo Road, Rosebud Vic 3939 Phone 1300 305 044 Fax (03) 5982 0422 Email Yvonne@weekender.net.au Website www.weekender.net.au