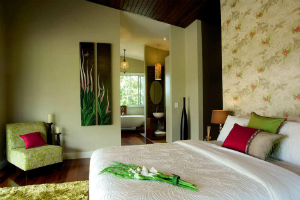 Whether you're starting from scratch or updating the look of your existing home, you will need to know where to go for the best and latest in interior design and furnishings. And whether you live in Brisbane or not, you will be hard-pressed to find another shopping destination that gives you as much variety and quality in bespoke furnishings as Brisbane's design hubs of Fortitude Valley and Paddington.
Brisbane's designers are in demand not only in their own city, but nationally and internationally. Over the past decade, the Brisbane design scene has evolved and is growing steadily and this year, hosted two significant international design events: the Asia Pacific Design Triennial in October, and ICOGRDA (International Council of Graphic Design Associations) during Design Week, also in October. Design is not just a hit-and-miss affair. It is recognised that good design can have a positive effect on the way we live as individuals and communities; it can help to motivate, inspire and stimulate us. Professional designers are trained to recognise and interpret the human, cultural and aesthetic aspects of a project, whether commercial, public or residential in nature, to provide the best possible outcome for all. They bring to your project extensive training and experience. Their product knowledge will help you to discover your style, expand your ideas, solve problems and offer unique solutions while saving you time and money. They will source all the elements for every room in your home including kitchens and bathrooms, lounge and dining rooms, bedrooms, outdoor rooms and beyond. Whether your style is classic, modern or contemporary (or any other genre you care to name), inspiring and functional ideas are on hand. Professional advice, service and products are available from the designers, specialist shops and showrooms in these two stylish locations.
So who are the designers and what do they do? Here we take a look at these two design hubs and talk to the leading designers and suppliers to find out what they do, how they work, and gain some insight into future trends.