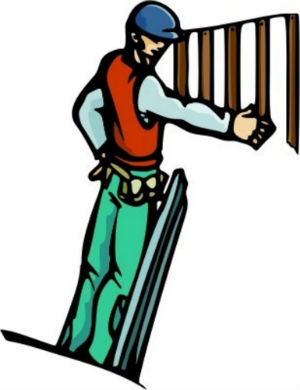 Stylish no-maintenance vinyl fencing, decking and balustrades

In the United States, PVC pipe manufacturers began producing vinyl post and rail fencing more than 40 years ago. Soon after, decking and balustrade products entered the market. Today, Australians are able to enjoy the highest quality vinyl products thanks to Paramount PVC.
Vinyl extruders now supply over 65 per cent of residential and post and rail fencing to the market in the United States and this figure is continuing to grow. The quality has improved considerably, particularly in regard to protection from UV rays, which now enables extruders to provide 50-year (lifetime) warranties on the products.
Vinyl offers many benefits. It requires no maintenance, will not rot, splinter or fade, never needs painting, is easy to clean, is graffiti proof, has acoustic qualities far in excess of alternative products, and is safe for children as it has no sharp edges. What is more, it is designed to withstand strong wind (Paramount PVC has established AS/NZS standards), is fire and heat resistant, and does not radiate heat like alternative products.
The cost of installation is generally lower compared to other options on the market. This is due to the ease of installing vinyl products relative to other fencing products made from materials such as metal, timber and concrete.
Paramount PVC prides itself not just on the quality of its products, but the breadth of its range. To begin with, vinyl fencing, decking and balustrades are available in three colours: White, Tan and Clay. You can use one colour or mix and match to create an individual look.
Picket fencing comes in many styles and heights to suit all tastes and locations and is a long-lasting, maintenance-free alternative to traditional timber fences.
The privacy fencing is equally versatile. It is an extremely smart looking product and is used extensively by property developers for new estates. Because vinyl offers significant acoustic benefits, it is also often used when noise is an issue. And, because it is graffiti-proof, privacy vinyl fencing is a great alternative to border public areas such as parks and bike trails.
For semi-rural locations, horse studs and the like, Paramount PVC has a very sturdy, very appealing post and rail fencing option. In fact, Paramount PVC was very proud to be the suppliers of post and rail fencing for the equestrian area at the 2007 Beijing Olympics.
The company is also very proud of its maintenance-free vinyl decking system which is non-slip, lightweight flooring and easy to install. The decking has a concealed fixing system which means no nails popping up and is designed for beauty, durability and to provide long-lasting value and performance.
The smart looking vinyl balustrade comes in three styles designed to blend in with an existing verandah or deck, or a new outdoor structure. With a vinyl balustrade you will never again need to reach for the paint brush.
All Paramount PVC products are co-extruded to withstand the harshest of Australian conditions and are compliant to AS/NZS standards so you can be assured they will last the distance.
Paramount PVC is based in Bayswater, Victoria and has distributors and installers throughout Australia and New Zealand
PARAMOUNT PVC
Tel: (03) 8727 6244
Website: www.paramountbuildingsolutions.com.au