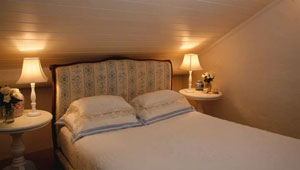 Sleep, as the good Mr Keats once said, is nature's balm, and without it we are nothing but shuffling and oh-so-grumpy shells of humanity.
It's often said that money makes the world go around, but try to go too long without some decent shut-eye and it will only be a matter of very uncomfortable time before you'll find yourself paying some of that allegedly crucial cash to experience something much more important than a vault full of money: a decent night's sleep.
When you consider that a normal, healthy human being should spend around a third of their life in dreamland, it's rather shocking to realise just how many of us endure some sort of sleep disorder.
A quick scan of some of the readily available literature puts the numbers anywhere from 10 to 90 per cent of Australians as suffering from some kind of sleep disorder. While it's easy to dispute such disparate numbers, one thing that can't be so easily dismissed is the cost poor sleep has on society as a whole — from depression, injuries and even physical ailments such as diabetes and heart disease to relationship breakdowns — never have we needed a good night's kip more than we do in the 21st century.
The remedies are many and stretch from the dietary to the downright kooky (lack of sleep will make a person resort to just about any alternative solution). As charity begins in the home, so too should the search for satisfied sleep. And there's but one room in the house with which to begin — the bedroom.
When I set up our inaugural home with my husband, all was fine and dandy until we entered the bedroom. Our first connubial impasse had been met: he wanted a TV in the room and I was completely against it. Apart from the titanic décor clash between his television and my country look, I imagined endless nights of flickering neon. Finally, we came to an agreement: the TV could stay so long as it had its own place of rest and — voila! — our bedroom became the proud owner of a beautifully crafted antique armoire, altered to perfectly embrace the beast. The bonus to this solution was the concealment of other less-attractive items including, I'm delighted to say, the remote for the aforementioned TV, the result of which being no "neon hell" to date. Our bedroom is, amazingly, more a place of calm now than mine was sans TV thanks to the storage capacity of this beautiful piece of furniture.
I'd come to realise through this happy compromise what many acolytes of country style have known for some time: the best country décor blends the finest finishes of the past with modernday amenities to achieve a style that is simple, relaxed and easy to live in.
The often-overlooked benefit to this easy style is that paring things down to their most simple can bring not only relief but liberation from the "mores" of life outside; a life clamouring to get into your home — even your bedroom — to jostle the mind and jangle the nerves with sensations to positively prevent a peaceful repose.
One of the most striking ways to reduce the bedlam in the bedroom is to introduce a neutral colour scheme. In our manic world where all is razzle-dazzle, "neutral" almost came to mean "neutered". Thankfully, even modern interior designers have increasingly come to realise a clean slate cleanses the palette just as it does the mind.
Not only does a neutral colour scheme lend itself to the contemporary country concept of simple luxury, it forms the perfect backdrop on which to add the dazzling, or perhaps the hidden, gems of antiquity we've been lucky enough to come by in our days of collecting heirloom objects. Picture a room of soft beiges and warm creams given a romantic, diaphanous glow by beautiful lamps, or bathed in the light cast from a colourful stainedglass feature window. Creamy walls can so easily be brought to life with a few well-chosen paintings and ornately framed family photos — not to mention a wallpaper accent.
The beauty of living in a country home is that many of its inherent features, such as moulded and pressed-metal ceilings, ornate cornices and the allimportant stained-glass windows, can be considered decoration enough so embellishments can be left to a stylishly low level. Think pure white linen bedding peppered with crisp white throw pillows and book-ended with whitewashed bedside tables topped with freshly cut flowers and perhaps even a pair of doilies. Yes, there I said it — doilies! Once considered too old-fashioned and fussy for even the most devoted country decorator, doilies are finding their way back into fashion, and much of it thanks to a canvas cast in neutral tones. That's the beauty of taking a walk on the mild side when it comes to colour — even the most ostentatious accents can be subtlety assimilated into a composition of calm.
And here we come full circle, back to the tranquil sanctuary all good bedrooms should aspire to — a place where weary limbs and fretful minds are met with gentle comfort and "golden sleep doth reign". Long may it reign in your beautiful country bedroom.