Whether you love the heritage look or prefer clean, contemporary lines, Bunnings has a bathroom to suit your style.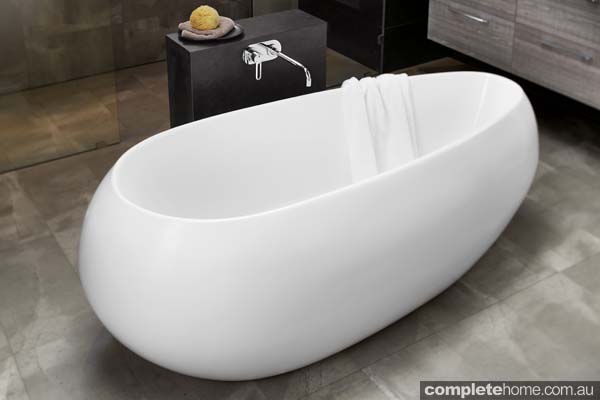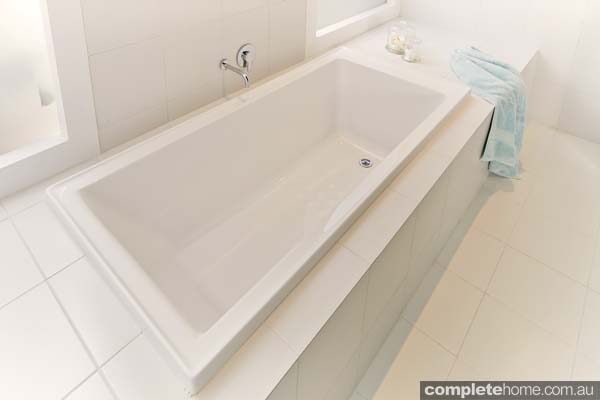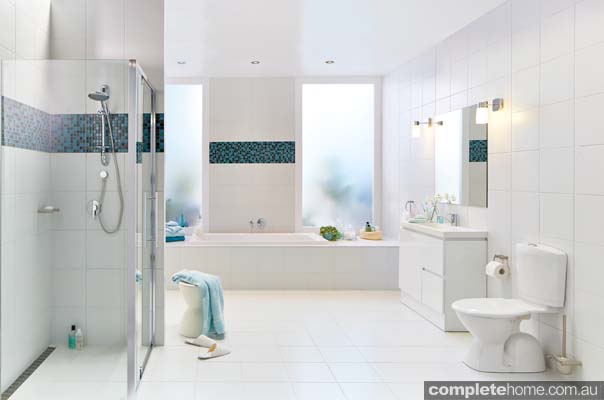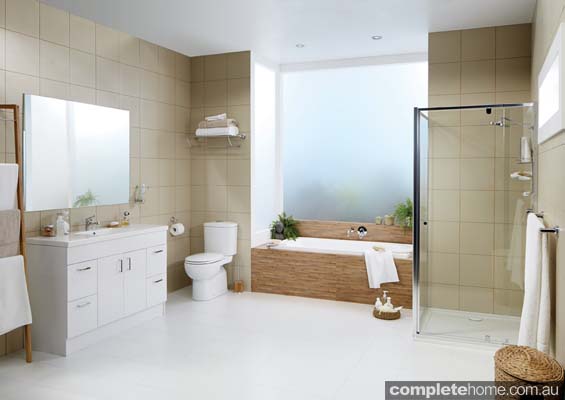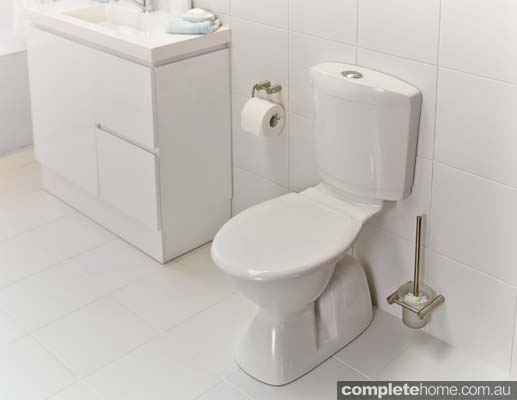 If you're a busy couple, Bunnings has the ultimate his-and-hers design. A twin vanity with plenty of storage units, a double shower including glass screens and a middle walk through, as well as an indulgent large egg bath, will make you fall in love with your space all over again. Staying in the romantic mood but opting for a more traditional creation, the claw-foot bath and pedestal basin from the Romance range creates a timeless feel.
Looking for something more modern? Bright White is an ultra-chic bathroom design suitable for the busy family, while the Serenity pieces add a touch of warmth via timber tones and textures.
Whether it's a massive overhaul or minor renovation, Bunnings has the tools and tips needed to create your own dream bathroom. Bunnings national bathroom buyer, Adam Cole, gives us his eight top tips on completing bathroom renovations:
What's your vision? Work out the style and design of your new bathroom before starting work.
Schedule time to get the job done. No matter how big the renovation, it's important to dedicate yourself to the project.
Before beginning your project, check with your local council whether the renovation requires specific permits or approvals.
Seek assistance when required. Major bathroom renovations often require professional help, whether it's from an electrician, plumber or builder. If in doubt, speak to a Bunnings expert in store.
Do your research. Magazines can be a great source of inspiration and provide a wealth of knowledge on how to successfully complete a renovation, as well as including fantastic design tips that can be applied to the home.
Don't give up. Renovations can be a time-consuming process so it's important to always keep your vision top of mind when getting the job done.
If you're replacing old products with new, choose sustainable options. Items such as tap timers, dual-flush cisterns and water-saving showerheads will reduce the amount of water used in the home and cut water bills.
Take part in a free bathroom DIY workshop at your local Bunnings.
Read more about bunnings kitchen designs here.
FOR MORE INFORMATION
Bunnings Warehouse
Website bunnings.com.au
More than 200 stores Australia-wide
Open seven days. Check website for local store hours
Originally from Kitchens and Bathrooms Quarterly magazine, Volume 21.3