Sales director of forward-thinking bathroom solutions company Hansgrohe, Dr. Nicholas Matten, reveals his top five tips for saving on your bathroom running costs.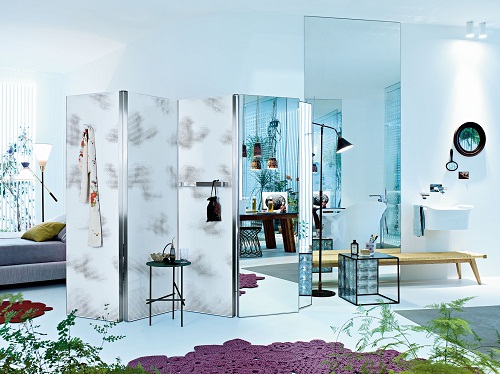 1. Use natural light

Putting in a skylight in the bathroom can help create natural light and save on electricity costs. Some skylights also open to provide efficient ventilation as well eliminating the need to run an extraction fan.
2. Think ahead when renovating
Install water-saving showers; Hansgrohe's Raindance shower range can be easily retrofitted and is equipped with EcoSmart and AirPower technology. To use water more effectively, Hansgrohe also utilises air. Drawn in through the spray disc and mixed together with the inflowing water, about three litres of air is used for every litre of water. This results in the shower drops becoming more voluminous, lighter and softer, as well as reducing water and energy consumption.
3. Purchase quality products
It's a false economy to buy poorly manufactured products for the bathroom, only to have to replace them every couple of years. Quality-engineered showers and taps will last much longer, give a better showering experience and maintain their timeless design and quality chrome finish.
4. Use natural cleaners
To keep your chrome products looking their best, avoid harsh chemical cleaners and simply wipe with microfibre cloth. It's cheaper than chemicals and not harmful to your bathroom. Hansgrohe products have silicon QuickClean jets, easily cleaned by simply rubbing your thumb across the jet to remove limescale.
5. Reuse existing items
The retro look is seldom celebrated in its pure unadulterated form; rather, it is blended with other influences. Some call this mix of styles eclectic, the name that one of the most successful creative minds of today also gives to her particular style. Patricia Urquiola is a vivacious designer who, together with Axor, has designed a multifaceted, feminine bathroom for the Axor Urquiola collection. Treasured items from travels, or family heirlooms, can also be showcased in the bathroom.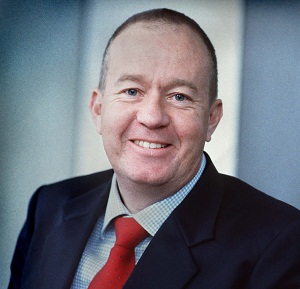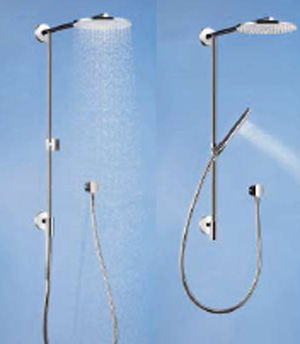 From Bathroom Yearbook 16