5 gorgeous Melbourne bathroom renovations
The city might be known for its unique culture, trams and being 'the world's most liveable city' seven years running, but there's more to this part of the world than meets the eye - including some incredible Melbourne bathroom renovations
Below we've collected just a few of our favourite Melbourne bathroom renovations we've showcased over the years here at Complete Home - a range of projects that are sure to inspire you no matter what city or part of the world you live in!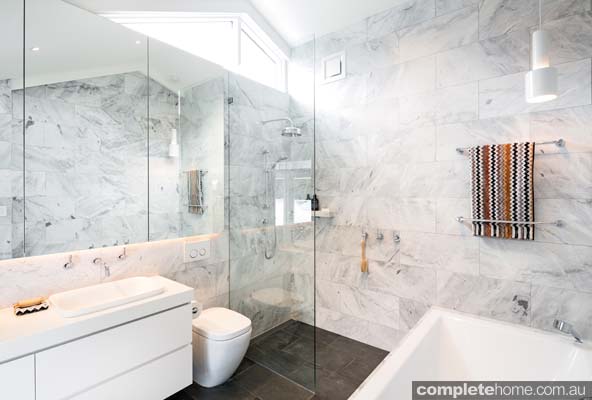 This sleek design is the perfect example of a bathroom renovation done just right - highlighted by gorgeous tapware and shower fittings from Perrin & Rowe, with floor-to-ceiling Elba marble tiles that give the bathroom the ultra-luxury look it carries so well.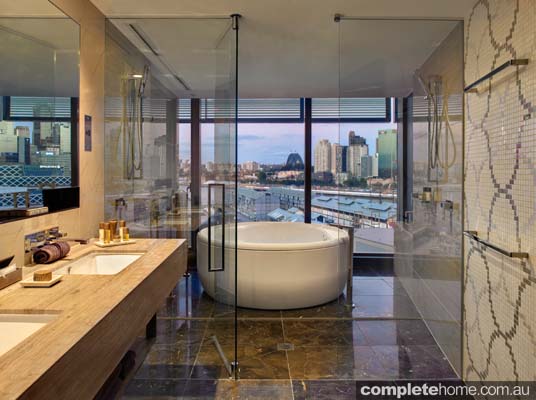 Nothing quite says opulence like a luxury hotel bathroom - and Australia is blessed with some of the finest. If you like our first bathroom's marble look, the Melbourne bathroom renovation featured here - the Park Hyatt's extravagant Italian marble design with oversized deep-soaking tub and inset TV is perfect for you.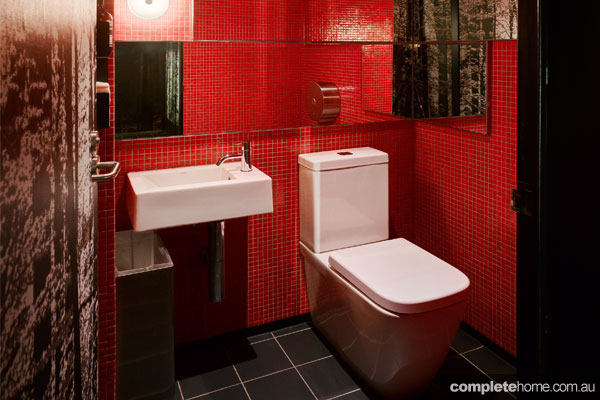 Melbourne's Cutler & Co. restaurant is famous for its bold, red bathroom, and we show you everything you need to create this stunning look for yourself at home. A truly iconic bathroom renovation.

The builders at 7 Towns have done a range of Melbourne bathroom renovations, but this matt black masterpiece in Prahran is truly an ultra-modern marvel. We love the gold accents scattered throughout the design, as well as the glamorous feel of the whole project.

A Melbourne bathroom with a twist, this newly built apartment combines two-toned cabinetry with round mosaic tiles to produce a stylish and functional design. With sleek matt black inclusions in this Melbourne bathroom as well, it's truly a design that places emphasis on just how much can be done in a small space.
Want more? See more amazing Melbourne projects from our home design archives.

OTHER ARTICLES YOU MAY LIKE: