Taking inspiration from butcher paper and even the alphabet, the latest wild wallpapers are anything but tame!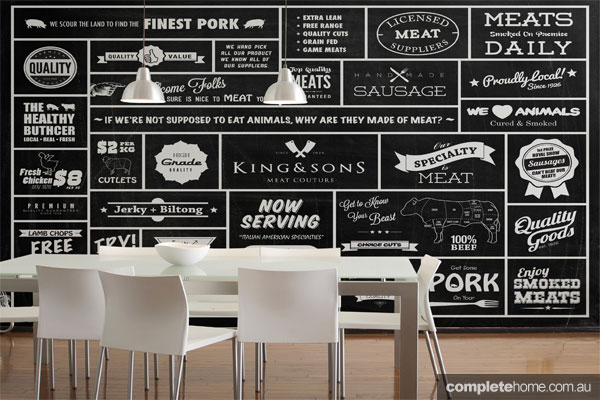 1. BUTCHER WALLPAPER
Add a vintage butcher's vibe to your kitchen or dining room with this King & Sons Butcher mural from Wallpaper Republic. Designed by Bryce Alexander, this wallpaper is as interesting to read as it is aesthetically pleasing. wallpaperrepublic.com.au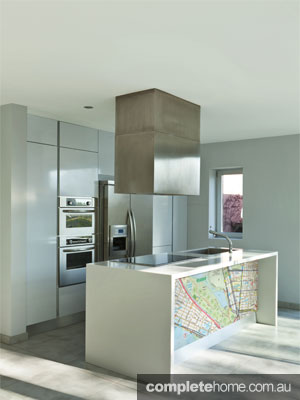 2. WALL STICKERS
If you watched Channel 9's The Block this year, you will have seen this funky idea once before. Brad and Lara used this innovative map in their kitchen, and now you can too. The customisable map is actually a removable wall sticker, meaning it's not only a cool concept, but also easy to install. thewallstickercompany.com.au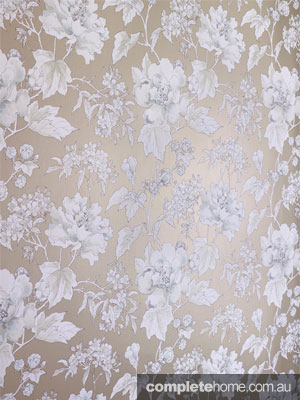 3. BENINGTON WALLPAPER
The sheen of Nina Campbell's Benington wallpaper (colour 05) is reminiscent of times gone by, but the glimmering gold hue adds a metallic aspect that creates a modern touch. From her Woodsford collection, the wallpaper is an elegant example of old meets new and is available from Seneca Textiles. senecatextiles.com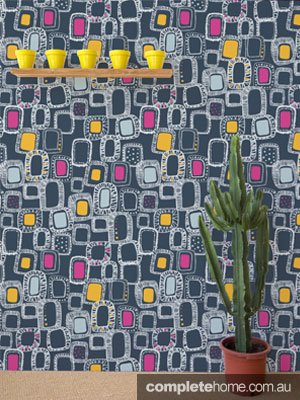 4. SHAPES & SQUARES WALLPAPER
To create a fun and quirky atmosphere in any space, you really can't go wrong with Rachael Taylor's Shapes & Squares wallpaper. Available from Wallpaper Republic, this addition is likely to instantly brighten up your walls. wallpaperrepublic.com.au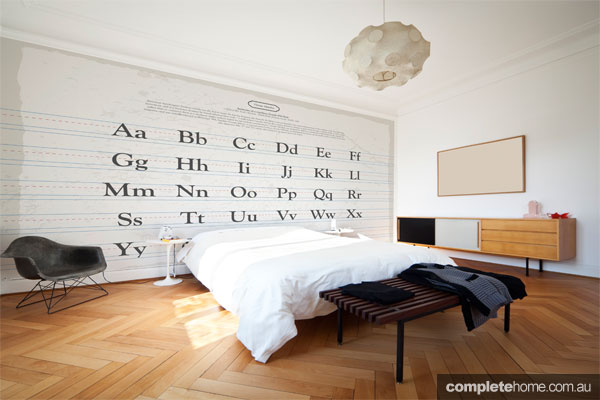 5. GOUDY ALPHABET WALLPAPER
Are the kids in need of a helping hand when it comes to learning their alphabet? Or are you looking for something interesting to create a feature wall? The Goudy Alphabet from Muffin & Mani might just be the answer — it's sure to take you back to your childhood days too. muffinandmani.com.au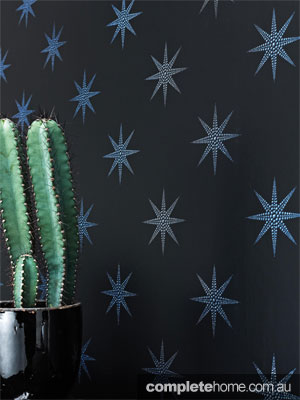 6. PAMPILLE WALLPAPER
The Pampille wallpaper in sapphire and ink (colour 01) by Osborne & Little is so magical. Available from Seneca Textiles, the wallpaper is a dark but not dreary addition to a home, casting a striking set of twinkling stars into the space. senecatextiles.com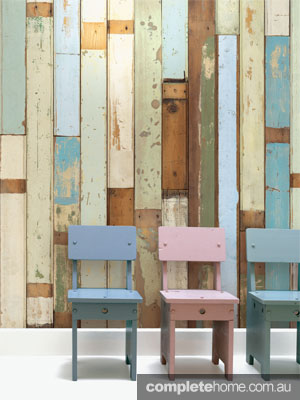 7. SCRAPWOOD WALLPAPER
Here's another fantastic idea as seen on Channel 9's The Block. Dale and Sophie used this Scrapwood wallpaper to create a weathered look in their study. Made in Holland by Piet Hein EEK and available from Safari Living, it uncannily looks just like reclaimed timber. safariliving.com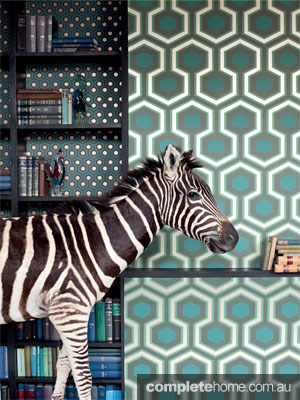 8. COLE & SON'S WALLPAPER
Embodying the essence of the '50s and '60s, the new Contemporary Restyled collection by Cole & Son adds a refreshing touch to old style. Here the Hicks Grand wallpaper fuses pattern with colour, taking us back half a century while still remaining firmly planted in the present. radfordfurnishings.com.au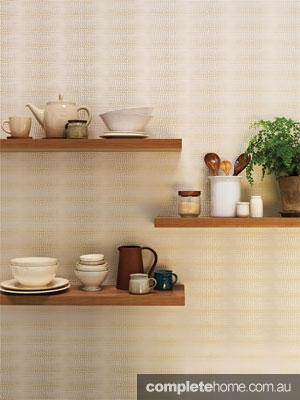 9. BULLA WALLPAPER
With its snakeskin-esque polka dot pattern, the Bulla wallpaper in linen and gilver (colour 03) from Osborne & Little lights up the wall. Simple, yet effective, this wallpaper is perfect for adding a touch of texture to a wall and is available from Seneca Textiles. senecatextiles.com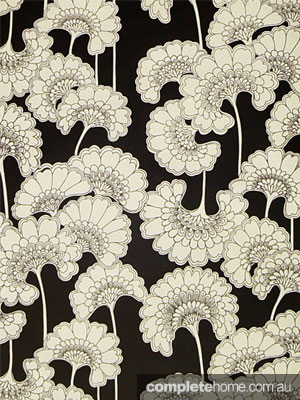 10. JAPANESE FLORAL WALLPAPER
Created using original Florence Broadhurst designs, Japanese Floral FBW-BB05 is elegant, sophisticated. Available from The Elephant Room, the wallpaper forms part of the Brooklyn Brownstone collection, which was recently released by Signature Prints.
theelephantroom.com.au
By Alexandra Longstaff
From Grand Designs Australia magazine Vol. 2 No. 1