Loved the world over by architects, designers and design aficionados, one of these special pieces could be the ultimate addition to your grand interior.
By Kate St James, FDIA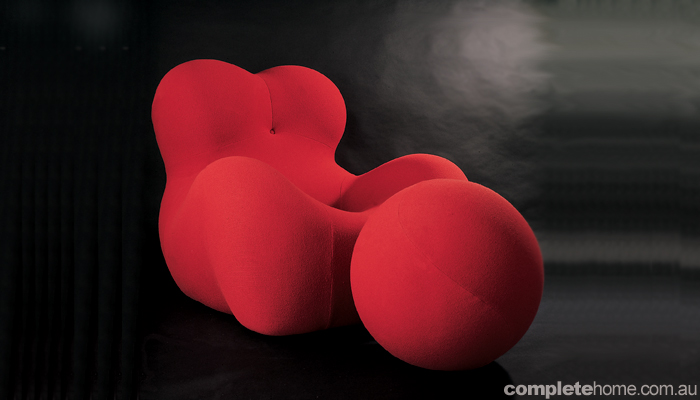 1. Up5 Chair, Up6 Series La Mama Chair by Gaetano Pesce, 1969
An icon of the late 1960s Pop Art era, the Up5 chair was designed by Gaetano Pesce for B&B Italia as part of a series described by Pesce as "transformation" furniture. Pieces were compressed in a thermo-sealed vacuum container shipped by the manufacturer that, when unsealed, caused the foam to expand back to its original size and fully form within one hour. These iconic designs turned the act of purchasing a chair into an experience. spacefurniture.com.au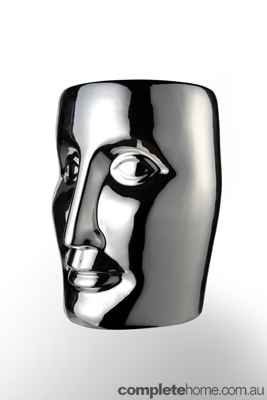 2. Bronze by Philippe Starck, 2004
The face of a Buddha, a portrait of Lorenzo de' Medici, a stool, a coffee table… Bonze is all of these things at once. Surpassing the functional to become a baroque decoration with a hieratic presence, Bonze is a must-have item for the modern home with a twist. classique.com.au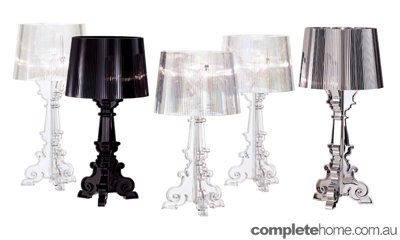 3. Bourgie Table Lamp by Ferruccio Laviani, 2004
Classically inspired by the baroque lamp, the Bourgie is revolutionary because it is made entirely in polycarbonate. Available in a range of colours, Bourgie is a provocative lamp that is as much a sculptural object as it is a functional lighting piece. spacefurniture.com.au
4. Egg Chair by Arne Jacobsen, 1958
An enduring classic, the Egg Chair was developed for the lobby and reception areas at the Royal Hotel in Copenhagen. This technologically innovative lounge chair originated in Arne Jacobsen's garage when it was cast in plaster. Today, the synthetic shell is padded with cold foam and covered with fabric or leather resting on a star-shaped aluminium base. corporateculture.com.au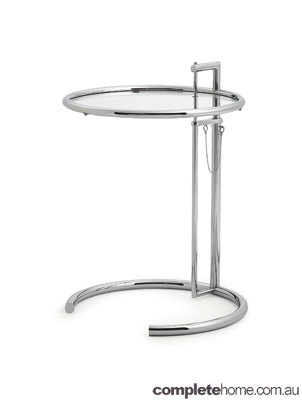 5. E-1027 Table by Eileen Gray, 1927
Among the classics, this is perhaps the classic. It was designed as a bedside table for the guest room in E-1027 Maison en Bord de Mer, the home Eileen Gray designed for herself (and Jean Badovici) in Roquebrune-Cap-Martin, France, after requests from her sister for such a convenience. The asymmetry of this piece is characteristic of her non-conformist architectural projects and furniture designs. It can be adjusted so breakfast, or any other meal, can be eaten from it. anibou.com.au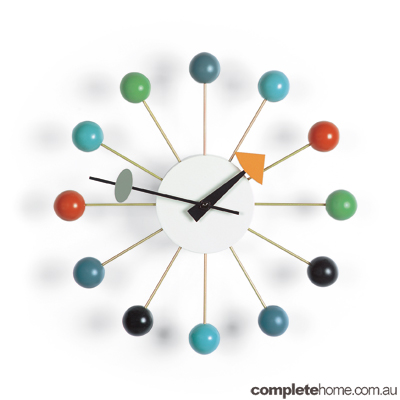 6. Ball Clock by George Nelson, 1947
Today, the George Nelson Ball Clock is one of the most recognised wall clocks despite having been designed more than half a century ago.The popular story about the design history of George Nelson's Ball Clock was that it was designed by George Nelson, Irving Harper, Buckminster Fuller and Isamu Noguchi during a night of drinking in 1947. The Nelson Ball Clock is unmistakeably inspired by the space-age atomic period of the late 1940s. spacefurniture.com.au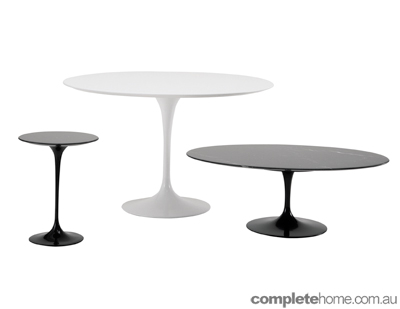 7. Table by Eero Saarinen, 1950s
In the 1950s, Aero Saarinen designed a series of pedestal-style furniture items for Knoll, hoping to create a clean visual style that eradicated what he called the "slum of legs" that he thought sullied many chairs. The pieces, which included the Tulip chair and side table, were actually made from both fibreglass and aluminium, but he painted the entire base white to make it look as though it had been made from a single material. dedece.com.au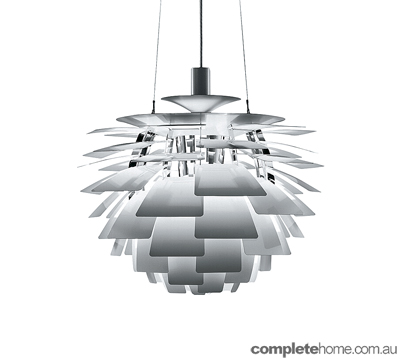 8. Artichoke Pendant by Poul Henningsen, 1958
The glass version of PH Artichoke dates back to 1927–31, when Poul Henningsen designed a glass pendant by the name of PH Septima, a pendant with seven glass shades manufactured by Louis Poulsen until 1940 when it was phased out due to lack of materials during the war. Asked to design a fixture for a restaurant called Langelinie Pavillonen in Copenhagen in 1958, Poul Henningsen created PH Artichoke based on the ideas behind PH Septima. corporateculture.com.au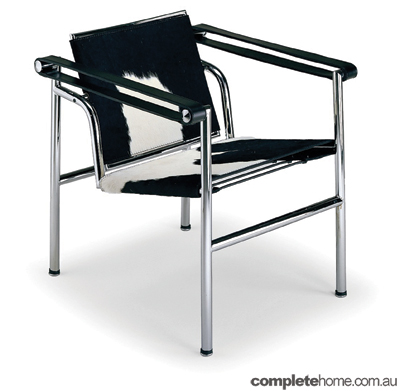 9. LC-1 Sling Chair by Le Corbusier, 1928
The LC1 Sling Chair, created in 1928 by Le Corbusier, Pierre Jeanneret and Charlotte Perriand, is an iconic chair that is now included in the design collection of the Museum of Modern Art. The chair is constructed with a polished chrome-plated or matt-black enamel steel frame. The three architects, who were forerunners of International Style, created the LC1 so that it tilts and adjusts as the user shifts from one sitting position to the next, providing continuous support.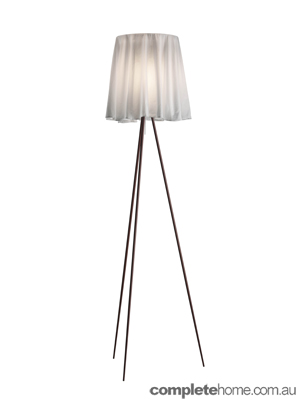 10. Rosy Angelis by Philippe Starck, 1994
Designed by one of the best-known contemporary designers in the world, Philippe Starck, the shade consists of an ultra-lightweight, white fabric embroidered with Starck's signature and draped over the light source. Luminosity control is operated by a slender, satin-finished aluminium stem. euroluce.com.au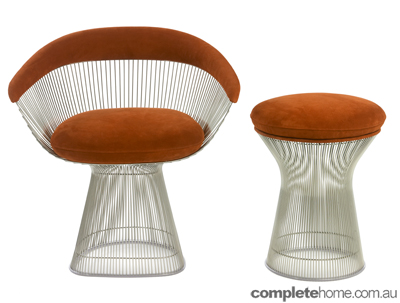 11. Platner 8 Chair by Warren Platner, 1960s
In the 1960s, Warren Platner transformed steel wire into a sculptural furniture collection, creating what's now considered a design icon of the modern era. The Platner dining, lounge chair and stool are created by vertical steel wire rods that have been welded to circular horizontal and edge-framing rods. They have a bright nickel finish with clear lacquer for protection. dedece.com.au
From Grand Designs Australia magazine Vol. 1 No. 2