Create warm memories this winter at the touch of a button with Cannon Gas Log Heaters' range of heating products.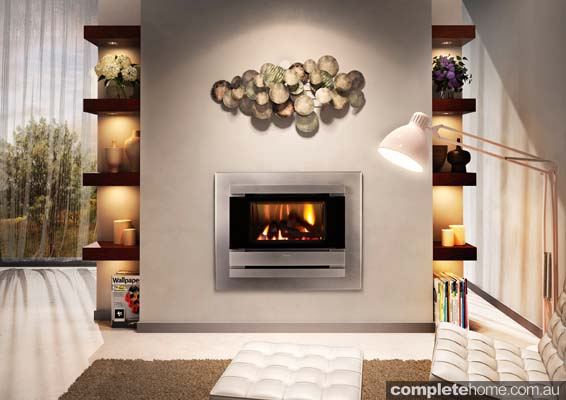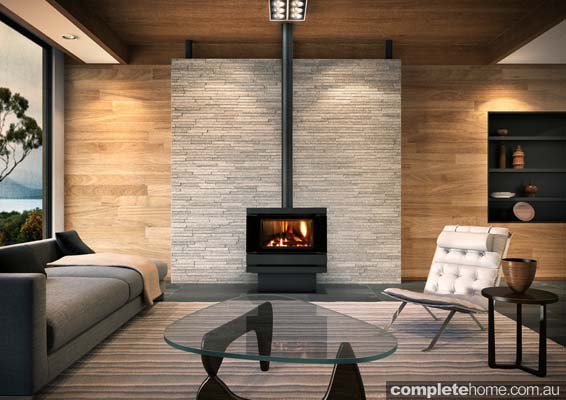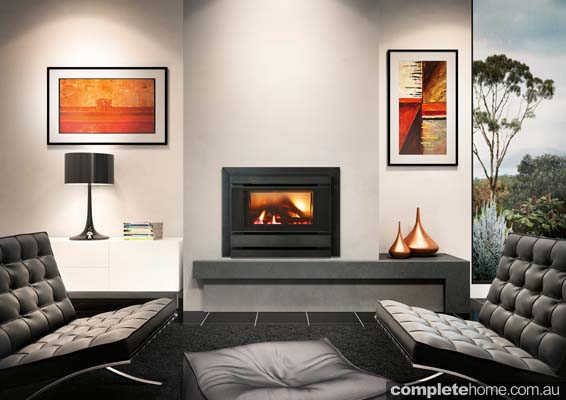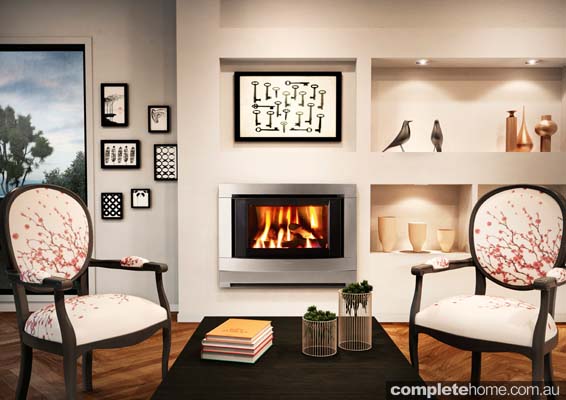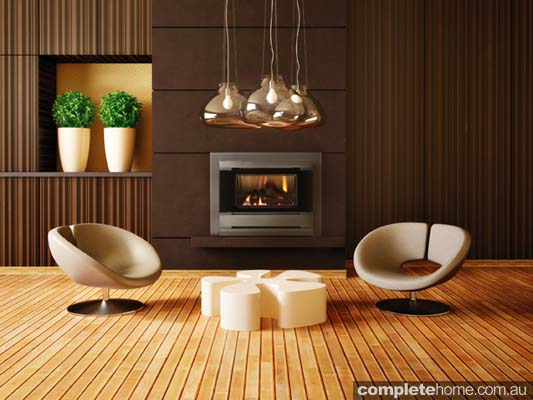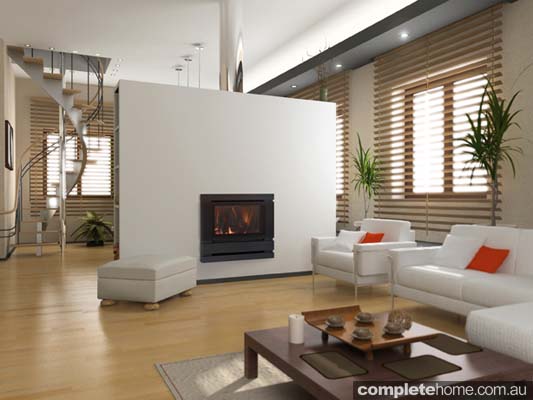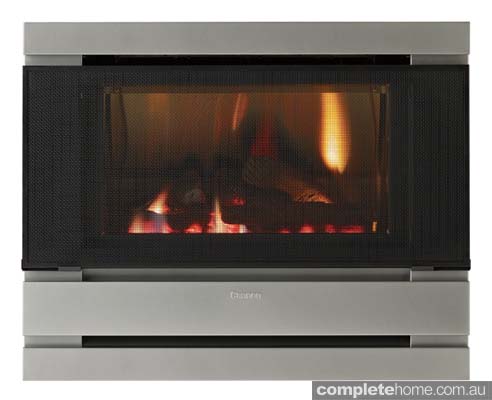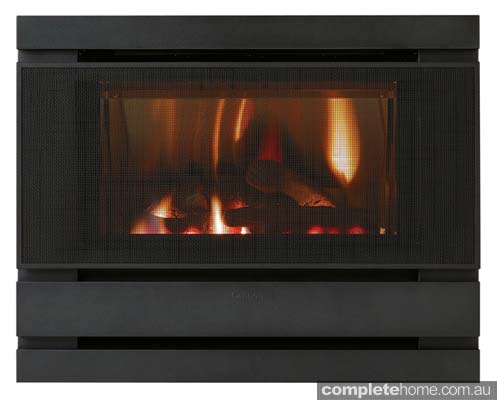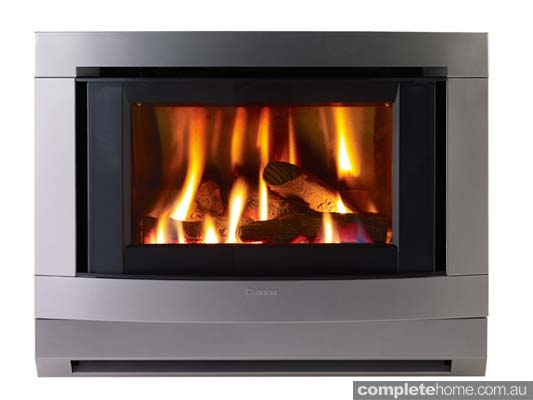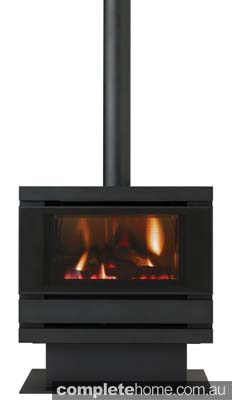 At the simple press of a button, a gorgeous ambient flame appears. With hot chocolate, marshmallows and good conversation, there are many cosy moments to look forward to in front of a Cannon Gas Log Heater. Providing rapid warmth and the romance of a real log fire without the mess, Cannon Gas Log Heaters are both simple to operate and energy-efficient.
These heaters, designed and manufactured in Australia for Australian conditions, provide all the warmth and atmosphere of a flickering log fire, without the work. With all Cannon Gas Log Heaters, attention is given to stylish design, excellent energy efficiency, high heat output, safety, performance and reliability of the highest level. With a number of models in the collection, these heaters suit all room styles, from contemporary to classic, and will complement and enhance any home.
The Fitzroy Profile range
The Cannon Gas Log Heaters Fitzroy Profile range includes the Inbuilt, Freestanding and Powerflue models, and is designed with clean lines to achieve a stunning contemporary look. All Fitzroy Profile heater models can be customised to suit the homemaker's requirements. Choose from mesh or glass fronts, stainless-steel internal panels (for an enhanced flame effect), and a metallic black or platinum finish.
Cannon's Gas Log Heaters are ideal for the environmentally conscious. In particular, the Fitzroy Profile Inbuilt and Freestanding ranges boast a 4.06-star energy rating and the Fitzroy Profile Powerflue model a 5.5-star energy rating. These high ratings are made possible by Cannon's unique design elements, such as heat exchange technology and controlled heat and fan settings, which ensure the heater works as efficiently as possible.
Not only does the Fitzroy Profile heater range infuse the ambience and warmth of the country into an urban lifestyle, it's an aesthetic, energy-efficient and effective heating source that's simple to operate. And with safety in mind, the complete Fitzroy Profile range is safeguarded with a double-glazed glass window or protective mesh guards to protect all family members.
The new Canterbury Classic Powerflue 
gas log heater
Like all Cannon heater models, the Canterbury Classic Powerflue provides rapid warmth and the romance of a real log fire without the mess. However, the new Cannon Canterbury Classic Powerflue provides many benefits in addition to those already offered by Cannon's inbuilt model: reduced energy use, cheaper power bills, added safety features, and flexible installation options including multi-storey application.
Even safer
The Canterbury Classic Powerflue double-glazed window provides protection and peace of mind for all household members and visitors. Generally, many open gas log fires fit more into the decorative appliance category and are not aligned with five-star-energy-rated homes and new building requirements. Open-front gas log heaters carry the risk of combustion gases entering the room due to insufficient air pressure to clear the heat exchanger. Importantly, the Canterbury Classic Powerflue model's dual-pipe flue system counteracts this by drawing air from the outside via an air inlet for combustion, while spent gases are vented outside courtesy of a flue outlet. The risk of objects finding their way into an open flame is also guarded against by Canterbury's glazed window.
Greater energy efficiency and reduced running costs
The Canterbury Classic Powerflue model offers a superior 5.5-star energy rating. This is where design elements such as heat exchange technology and controlled heat and fan settings come into play, enabling the heater to function as efficiently as possible, in turn lowering energy use and bills.
An option for multi-storey dwellings
Setting the Canterbury Classic and Fitzroy Profile Powerflues apart from standard gas log heaters is their installation flexibility. They are suited to installation on any external wall, including multi-storey apartments. Both are designed to allow venting horizontally — from the back or the side — or vertically — under the floor or through the roof. Because the Canterbury Classic and Fitzroy Profile Powerflue can be terminated horizontally from the rear of the unit, there's no need for the flue to run up through the wall.
Complement your unique style
Contemporary in design and with clean lines, the new Canterbury Classic Powerflue is offered in a black enamel or metallic platinum finish. Like its Fitzroy Profile counterpart, the Canterbury Classic Powerflue has been conceived to embellish and warm a variety of urban contexts, including apartments, warehouses and new residential homes. A stunning feature of the Canterbury Classic Powerflue is the double-glazed curved front fascia. Visually, this allows an unobstructed view of the flames. Options such as remote thermostat controls, mesh fronts and a number of different fascia surrounds allow the Canterbury Classic Powerflue to complement individual lifestyles.
Cannon is designed, engineered and made in Australia, and is Australian-owned. Cannon Gas Log Heaters are manufactured and distributed by Sampford IXL and available from specialist appliance retailers nationwide.
FOR MORE INFORMATION
CANNON GAS LOG HEATERS
Phone 1300 727 421
Website cannonappliances.com.au
Originally from Winter Warmers magazine, Volume 4