For the third part in our sustainable series, Kate St James looks at the first step in creating a stylish and green interior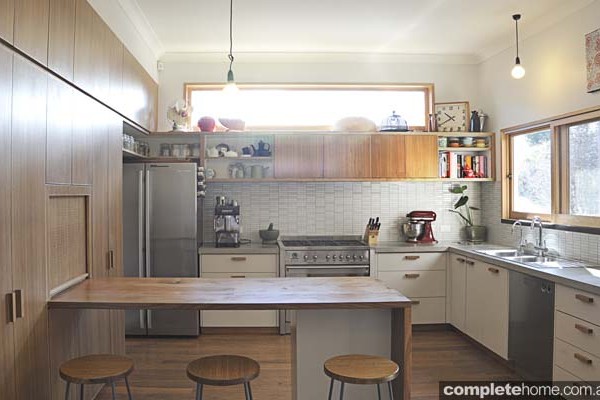 When creating your interiors, one of the first things to decide is in regards to what you will purchase. From new products to renewable sources and Up-cycled and/or recycled products, sustainable products can be sourced and manufactured in so many different ways.
For those interested in upcycling or recycling, visit stores that specialise in recycled materials. After all, you can basically find anything up-cycled; from windows and doors, fireplaces, baths, hand basins to furniture and furnishings, as well as bricks, tiles and roof sheeting. Just look online to find your nearest location. It's amazing what you can find.
Sustainable interior design does not mean that all products need to be recycled unless hippy or historical interior styles are your style! If your look is more contemporary and new, you will find there is a wide range of sustainable products available. Both locally made and imported products that feature manufacturing with sustainable materials and practices can meet sustainable guidelines.
When sourcing new products and materials, consider the manufacturer's green credentials and the lifecycle and manufacturing location of the product.
Furthermore, weigh up the the costs vs. benefits of more expensive items. More expensive items will likely have durability, longevity, sustainability, maintenance and health advantages in time, since they are made with quality in mind. This can meaning less overall long term expenses.
To see the full series on future-proofing your interiors with Kate St James, check out the links below:
Written by Kate St James FDIA
Originally from Grand Designs Australia magazine Volume 3 Issue 1