For the third part in our sustainable series, Kate St James looks at the first step in creating a stylish and green interior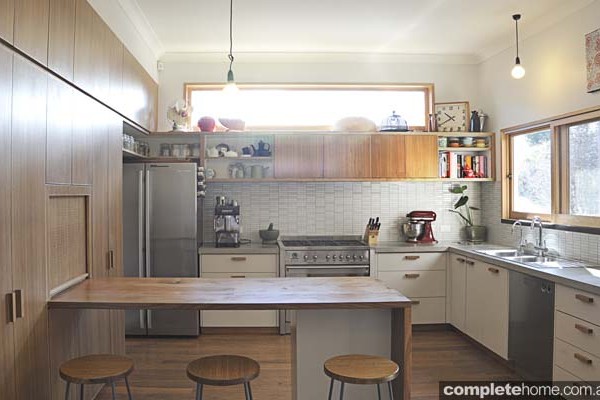 One of the first things to do when creating your interiors is to decide what you will purchase from new, renewable sources and/or from existing products by upcycling and/or recycling.
If you're interested in upcycling or recycling, you can visit stores that specialise in recycled materials such as windows and doors, fireplaces, bricks, tiles, roof sheeting, baths, hand basins and furniture and furnishings. Just look online to find your nearest location. You'll be amazed at what you can find.
But not all products need to be recycled and your interiors do not need to look like historical relics or "hippy" dwellings. If your look is more contemporary and you just have to have new, you will find there is a wide range of new products available, both locally made and imported, that are manufactured from sustainable materials and practices.
When sourcing new products and materials, ensure you consider not only the manufacturer's green credentials but also the lifecycle of the product and where it was manufactured.
And while some products may appear more expensive in the first instance, it's important to weigh up the costs vs. benefits. These are durability, longevity, sustainability, maintenance and health advantages.
To see the full series on future-proofing your interiors with Kate St James, check out the links below:
Part 2 – Why future-proof your home?
Part 4 – How do you find your interior style?
Part 5 – How do you create your interior style?
Part 6 – What sustainable products are recommended?
Written by Kate St James FDIA
Originally from Grand Designs Australia magazine Volume 3 Issue 1