At the recent Melbourne International Flower and Garden Show, we caught up with Cherrie Miriklis from Flowers Vasette for her expert tips on how to decorate your interiors using petals, ferns and fronds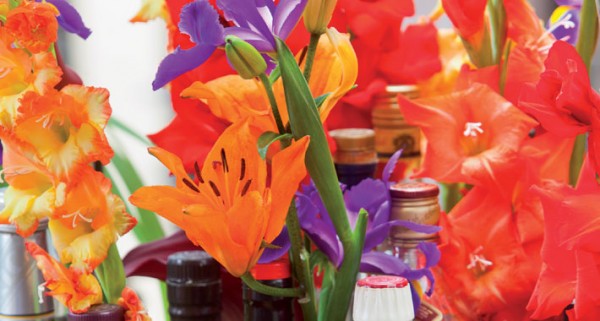 The art of arranging flowers is a true gift "that necessitates having a creative eye". Nothing beats fresh flowers in your home — the smell, the colour and the texture they contribute to an interior is incomparable. Picking up something pre-arranged from a florist who understands flowers — their intense smells, elegant shapes and the minutiae of each species — is certainly worth your while. The work and talent of these creative masters can state so much about a person, convey a sense of occasion or create a stylistic focus of a home. Fresh flowers are nature's colourful gift, so why not take advantage of them?
A Melbourne landmark, Flowers Vasette is one of Australia's floral "pioneers". The business, founded by Cherrie Miriklis, is a huge supporter of the local Victorian flower industry and in its 25-year history, has won countless awards at the Melbourne International Flower and Garden Show (MIFGS). Flowers Vasette is at the forefront of the industry, introducing a number of contemporary floral styles, including massing together single-variety blooms, creating painterly colour groupings, seemingly effortless freeform bunching and the innovative use of unusual varieties and natural greenery.
There are multiple places in a home where you can be creative with your arrangements, such as a hallway, coffee, side and dining tables, mantelpieces, windowsills, fire hearths, benchtops, living areas, bedrooms and bathrooms. Cherrie shares simple floristry skills to ensure you can achieve the visual "wow" factor every time, no matter where you choose to florally decorate:
Design repetition
Use a multiple of the same flowers and/or receptacles positioned in close vicinity.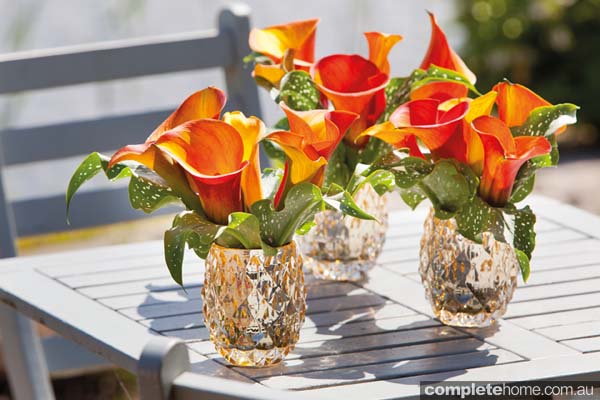 Single colour way
For special occasions, focus on a single colour way. The image below shows a green base palette with lemon and white highlights. Repeat touches of the same flower and colour in other areas.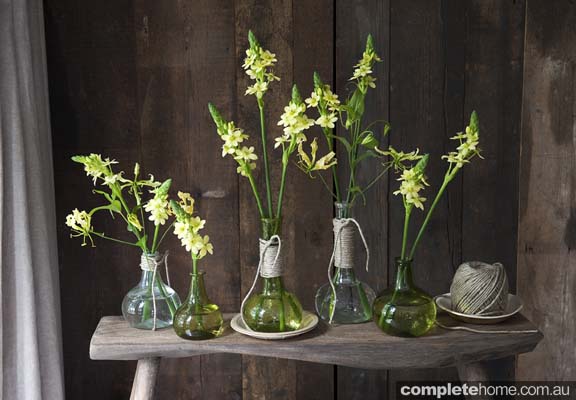 Grouping multiple vases
The arrangement below shows that grouping multiple vases can have a stronger visual effect.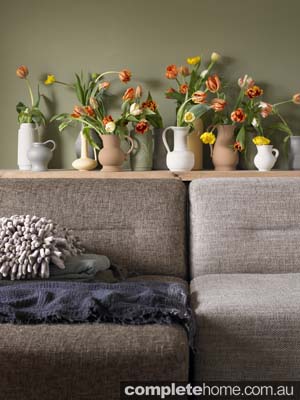 Indulge in the unexpected
In a traditional arrangement, throw in the unexpected. Below shows how a small bowl of flower heads paired with a conventional vase arrangement can add an informal elegance and interest to your decor.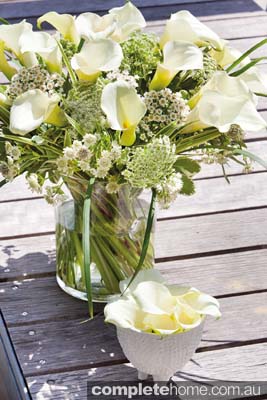 Get artistic
Use amazing painterly and romantic colours all grouped together, as shown in below's arrangement.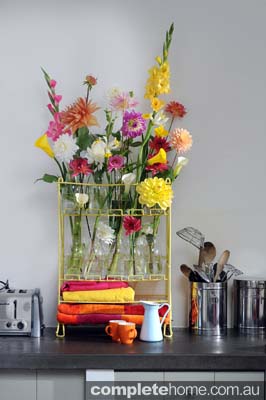 Get a green thumb
A cool yet simple and effective arrangement can be created from greenery, especially when scale is required. Images 9 and 10 show how the arrangements are created — a large leaf lines the vase to hide the stems, the greenery is inserted to provide scale and shape, and then the flowers are added. The finished vase stands at approximately 102cm high and 90cm wide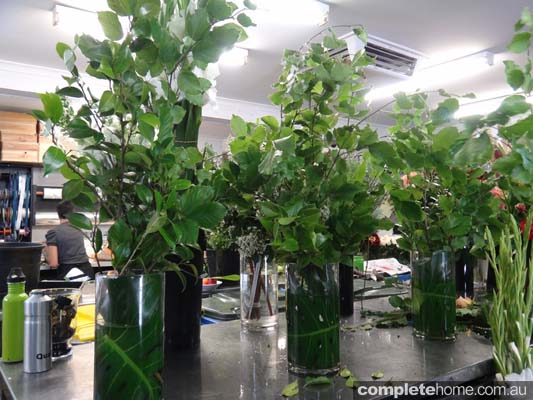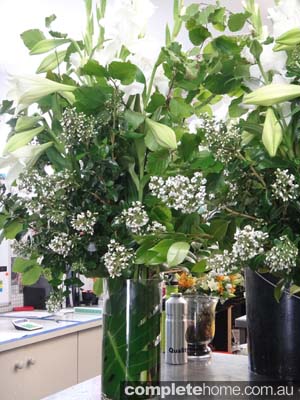 A floral affair
The Melbourne International Flower and Garden Show returned to the Royal Exhibition Building and Carlton Gardens from March 26-30 for its 19th year. MIFGS brings together the best landscape designers, florists and suppliers in a burst of blooms, showcasing stunning floral displays, inspirational landscaping ideas and DIY tips for around the garden. For more information and a look at how it all went, who was there and to sign up to the Botanical Blog, visit melbflowershow.com.au
Originally from Home Design Magazine Volume 17 Issue 2