Add to the enjoyment of your garden with these modern lighting solutions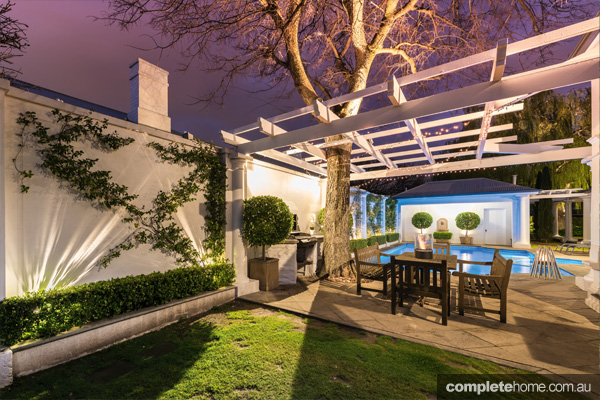 While garden lighting does have a practical role to play, it is also about creating ambience and ensuring your outdoor spaces are just as appealing at night as they are during the day. "Good lighting is about helping you to appreciate your garden and it is an effective design tool that allows you to create depth and interest long after the sun has gone down," says Troy Merchant, owner of LED Outdoor.
"The idea is to create an interesting blend of light and shadow, which is why a trusty old flood light washing over the entire garden won't do you any favours. LEDs offer the perfect design solution and, with their impressive energy efficiency, there is no need to worry about running costs, even if you have them on all the time. Most gardens will cost less than $50 a year to light even if they are on six hours a day, every day of the year."
LED Outdoor specialises in exterior lighting for residential and commercial properties and offers an exclusive range of low-voltage LED solutions for both professional installers and the discerning DIY client. "We only stock quality products that are tried and tested. Most of our clientele are landscapers and electricians, so reliability is paramount," says Troy.
"LED Outdoor is focussed on keeping it simple," he continues. "We have already done the hard work and carefully selected products to suit every application. We also prize simplicity, which is why we have a standardised method of powering our lights. Our entire range of LEDs can be run from a single transformer."
LED outdoor, an Adelaide-based, family-run business, offers a free design service. Says Troy: "All you need to do is send us photos and plans of your garden and we can help guide you through the whole process, from design to installation, regardless of where you live. We also offer free shipping, Australia-wide."
Modern design and contemporary styling can be seen throughout the range, as can versatility, with products suited to every location, including beachfront properties. Two of the latest releases are the Lotus and Willow spike spot lights. The spike attachment makes them simple to move and the adjustable head lights up features ranging from small pots to tall trees. Both lights are fully waterproof so they can also be used in ponds and water features.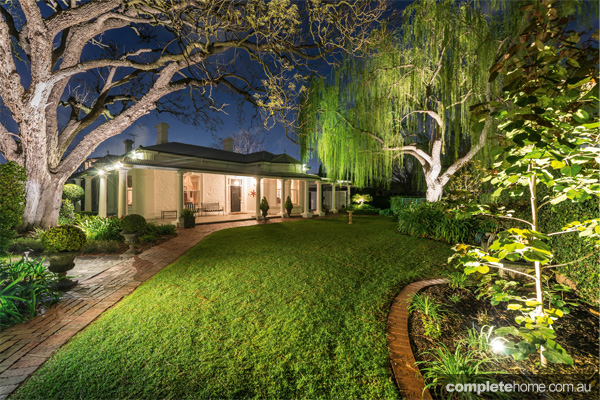 The lights are constructed from high-grade anodised aluminium, which makes them resistant to corrosion from moisture and salt. It also ensures superior thermal efficiency, which leads to a longer life.
The sleek Lotus spotlight utilises a super-efficient 5W Cree LED and is perfect for lighting small garden features and trees up to 5m in height. The Lotus's big brother, the Willow, has an 11.5W Cree LED, which can light trees up to 10m.
For more information
LED Outdoor
Address: 57 Rundle Street, Kent Town SA 5067
Phone: 08 8278 5269
Mobile: 0422 955 986
Email: sales@ledoutdoor.net.au
Website: www.ledoutdoor.net.au
Originally from Outdoor Design Living, issue 30