The first private collection by Simone Viola is completely hand-made, customisable and has just been presented in Mendrisio, Switzerland.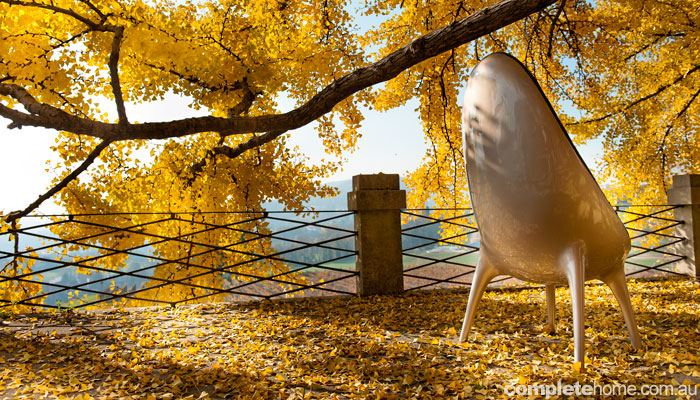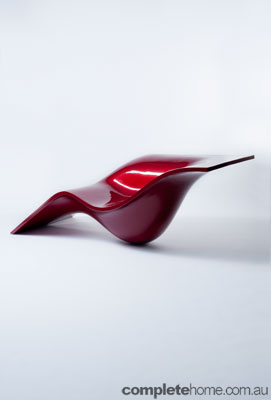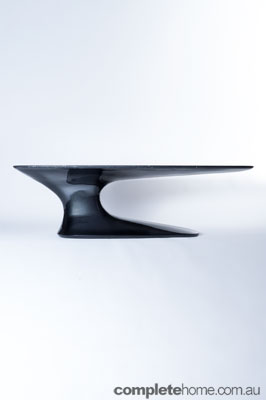 Each item in this four-piece collection by Simone Viola is designed to be attractive, while utilising the flaws of the natural materials it is made from in order to make each piece unique. "My intent was to create objects that seem far too perfect but which unveil marvellous and unique natural imperfections dictated by the limits of the materials used," says Simone.
The pieces are designed to be luxurious and excessive, involving design features such as no visible joints to create fluidity while retaining a certain softness. Simone is a designer who does not like to compromise with any part of his design concept to create the final product; fortunately he credits his collaborators for being able to see this project through. "It was really a challenge because sometimes, from the initial concept to the final object, there are many changes due to production requirements," says Simone.
The collection is composed of four pieces: Anthony I (high-back armchair), Alea (chair), GinKi (coffee table) and Lady Rose (chaise longue). The four pieces have the same aim: to embody strong personalities, able to produce a poetic ambience even if set in an empty room.
In order to make each piece of furniture come alive, this collection goes against the current trend of focusing on perfection and technology. "I tried to recall it in a contemporary way through procedures similar to those used in the industrial world," explains Simone, who has managed to toss aside the monetary incentives that drive so many current designers in order to focus on something that is close to his heart. It is this ideal that he shares with us in his collection.
"I am conscious that my desire might be a fantasy in a modern society," says Simone. "My 'twentytwelve collection' will be the first in a series of private collections that are intended to offer quality products, completely handmade and customisable."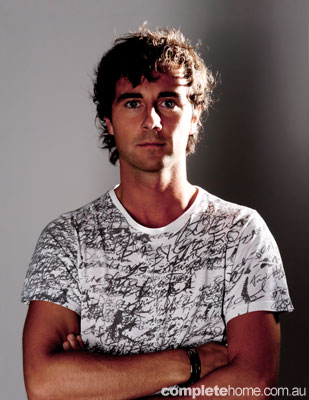 For more information visit simonevioladesign.com
Images:
1. Anthony I is almost other worldly, yet it looks completely at home surrounded by nature.
2. The sleek Alea chair is a simple design that harnesses a certain natural beauty.
3. Elegant and dainty, the Lady Rose sits at a gracious angle.
4. The GinKi table is abstract, yet poetic in its shape.
By Philippa Crampton
From Luxury Home Design magazine Vol. 15 No. 5