Artisan Jeremy Cole's dedication to delivering beauty, elegance and craftsmanship through the mediums of ceramics and light, is yielding some stunning results.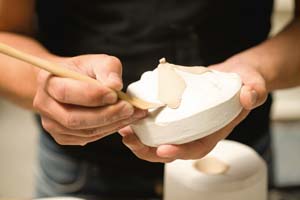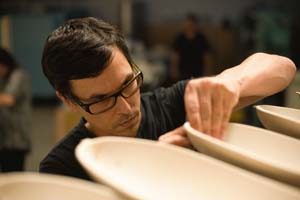 1.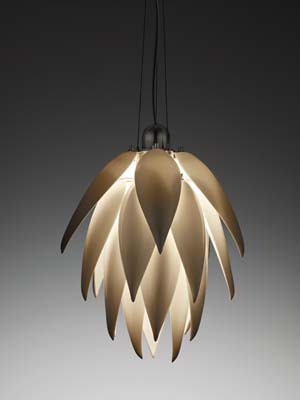 2.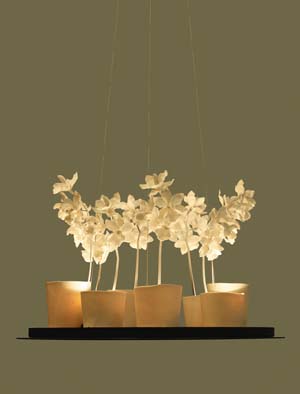 3.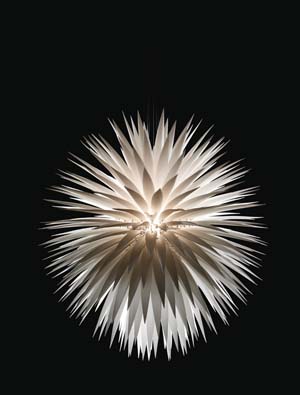 .
There has been significant shift in the way people approach interior design over the last couple of years. The days of mass production and shameless copycatting are on their way out, leaving a clear path for people like Jeremy Cole, who told us, "Discerning, well-educated buyers are looking for more in the works they purchase. Injection-moulded chairs don't seem to cut it anymore. People want a story behind their piece."
This New-Zealand born designer is currently working with a small team of people, who collectively have over 150 years of experiences in ceramics between them, in the UK's traditional home of pottery production, Stoke on Trent, creating exquisite lighting pieces that have the likes of Harry Winston and Bulgari clamouring to work with him.
The self-taught designer was an accounting student in a previous life. His journey into ceramics began in 2004 with a visit to the Tate Modern Art Gallery in London, where he was inspired by the work of Tim Gee. Jeremy set out the very next day to learn about the production of bone china.
It was a steep learning curve and in the early days, the task was all the more challenging because of the constraints that came with working in a makeshift studio in his living room. But his patience and perseverance was rewarded when he was invited to exhibit his first piece, Aloe Blossom, at the Tendence Trade Fair in Frankfurt.
Jeremy's Aloe collection has expanded to included two other styles, Aloe Bud (1) and Aloe Shoot, as well as different sizes and finishes: matt or gloss, black or white and most recently, gold. However, the classic beauty and exquisite craftsmanship of the Cymbidium Chandelier (2) and White Flax (3) can not be overlooked.
Visit http://www.jeremycole.net to check out more of Jeremy's work.