Our top picks of sustainable homewares not only look fantastic, they are also kind to the environment.
1. 
2.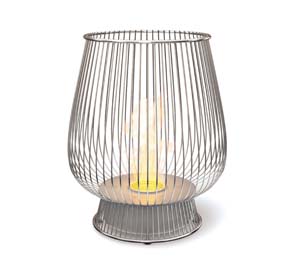 Forget scratchy fabrics and products made from old coke cans, sustainable homewares have come a long way. Take inspiration from this round-up of our favourites.
Sala Verde Tafi Wall Art: This piece of wall art is comprised of unbleached paper made using agricultural waste, such as pineapple leaves. It would be a great statement piece to create a focal point in a living or dining room, or even a passageway.
EcoSmart Fire Bulb: This organic design from EcoSmart Fire is fuelled by environmentally friendly bioethanol. It is fully portable and constructed of weather resistant powder coated steel, making it perfect for outdoor entertaining.
Franke Pyra Light Kitchen Tap: This unique tap from Franke has a water-generated LED light that changes progressively from blue to red as the temperature of the water increases. And it has a 6 star WELS rating (the highest possible), suing only 4.5 litres per minute, so it's not only functional, it's super water-efficient as well.
Sala Verde Tree Stump Ottoman: Pull up a stump! This ottoman is made of hundreds of strips of pleated tinalak (remember the Abaca tree? The sustainably harvested fibres were spun into twine, which is used to create the Sala Verde 'Garlic" Shade that featured at the beginning of our list. Tinalak is the material created when the fibres from the Abaca tree are woven together), hand sewn together to look like tree bark.
And there are matching cushions too!
Flux Chair: Made from a single piece of easily-recyclable polypropylene resin, the Flux Chair can easily support the weight of a person and when you're not using it, it folds up in an easy-to-store, envelope-shaped package. They are weather-proof and available in 8 gorgeous colours.
Luminescent Baddy Polyethylene Sculpture from PLUST Collection:  This polyethylene resin sculpture absorbs light momentarily and then releases it for up to several hours. A couple of these would make for excellent mood lighting when you're entertaining outdoors.
Sala Verde Garlic Shade: This stunning sculptural light shade is made of sustainably harvested fibres from a species of banana tree that is native to the Phillippines, the Abaca. Besides its strong aesthetic, it is also an effective source of light.
Hemp Gallery Fabrics:

 These gorgeous hemp fabrics in solid colours are ideal for curtains, as well as cushion and upholstery. They're rich in texture, provide protection from UV rays, have good insulation properties and drape beautifully.

Café Culture Fuga Chair:

 A beautifully designed chair made from European beech, which is grown in sustainable, managed hardwood timber plantations in Europe. It can be stained or painted according to your wishes.
3.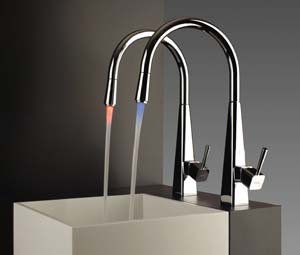 4.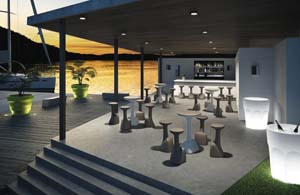 5.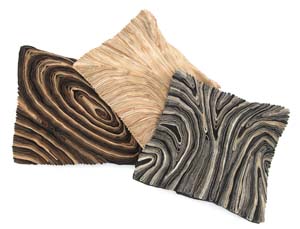 6.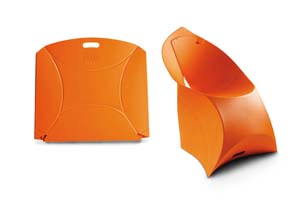 7.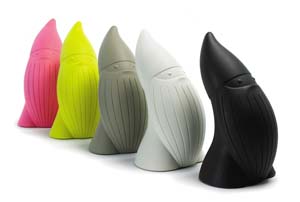 8.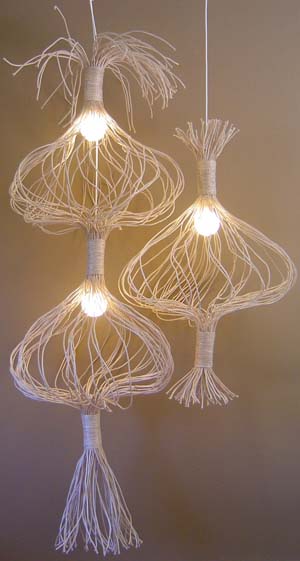 9.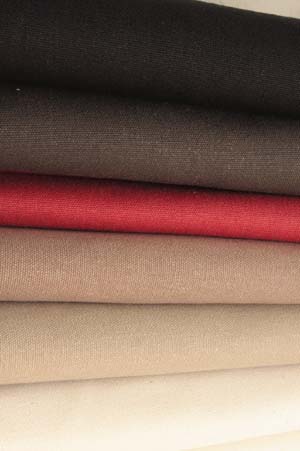 10.