Hailing from Italy, Barazza has been setting the standard for fine, co-ordinated designer cookware for more than 30 years as a supplier to Europe's elite designers and leading kitchen companies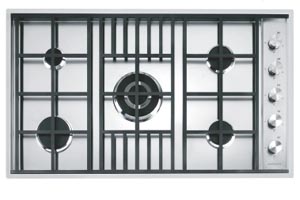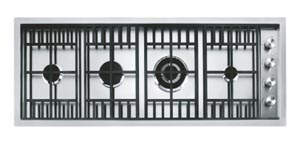 But you don't have to travel halfway around the world to experience the luxury of Barazza products in your kitchen, as the exquisite appliances, sinks, taps and accessories are all available here in Australia, exclusively through Abey.
Barazza is an exemplary display of the Italian way. It combines ultimate design and elegance with flawless quality to deliver a wide range of desirable kitchen products. This mix of substance and style is evident in the flagship LAB hob, which is the result of meticulous ergonomic research. Its chic suite of sunken burners and integrated knobs is complemented by either a stainless-steel or cast-iron flush pan. The LAB hob is able to support heavy pots and pans to allow you to move them about without lifting, while the single line of burners makes cooking access safe and easy.
The new range of LAB flush and built-in hobs from Barazza are the new benchmark by which all others will be judged. Thanks to Abey, you can have an insight into the kitchens of the future or take a piece home for your own kitchen.
For more information