Ensure a clean home and relaxed family with this powerful little robot vacuum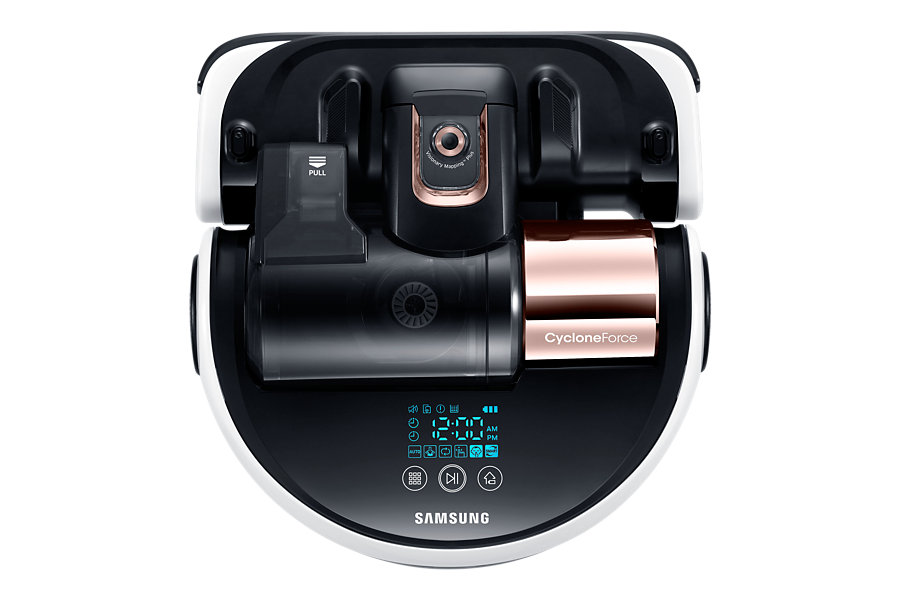 The Samsung POWERbot (VR9000 ROBOT VC with Cyclone Force, 70 W) is the latest offering in robot vacuum technology from the team at Samsung. Encased in a slick combination of black and metallics, this appliance is as effective as it looks. Using Digital Inverter technology, this model has very powerful suction, leaving your floors clean as can be.
We tried the POWERbot out on my heritage 1885 Cremorne apartment. While the timber flooring is beautiful, the age of the flooring in the kitchen has led to slight gaps between each floorboard, allowing dust and crumbs to build up out of reach (period style living can have its charms!). Our regular vacuum had not made a dent in the year we had been living here, but after one hour of the Samsung POWERbot, this flooring was cleaner than it had probably been in decades.
The second wow factor is the smart technology creating the FullView Sensor™ where the vacuum scans the area thoroughly and operates accordingly. Only minor supervision was necessary with this little robot, rather than the less-than-stellar performances of the early robot vacuums which were always running into walls and trying to duck under low couches. This was not the case with the PowerBOT.
In all, we loved this little vacuum, and in its test run it kept our apartment as clean as ever, while creating minimum noise and hassle.
Rating: 5/5