The kitchen is where a majority of time in the home is spent – preparing and cooking food, eating, connecting with family members and entertaining friends. So when designing a new one, you want to ensure it is filled with personality and charm
This doesn't necessarily mean a certain style or theme – it simply means to ensure your kitchen has an idea or theme behind it. The kitchen has come from a past as a functional space to the present where it is the heart of the home – and the centre of all interaction in the main living areas. So, as a key area of the home, the kitchen needs to be designed with the importance of a living room or dining room.
Here's three different option for infusing some strong personality into your kitchen
1. Eclectic and fun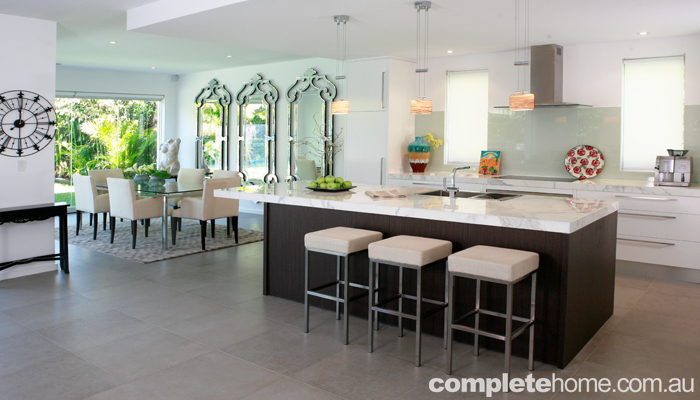 This kitchen takes a contemporary look and feel, and carries a quirky theme throughout. The inclusion of the oversize elaborate mirrors, hanging pendant lights, the iron clock and decorative touches throughout creates a layered and eclectic style to the space.
We love the way these strong elements are mixed with clean lines and quality materials – this kitchen is charming in it's contemporary style and chic.
2. Modern minimalism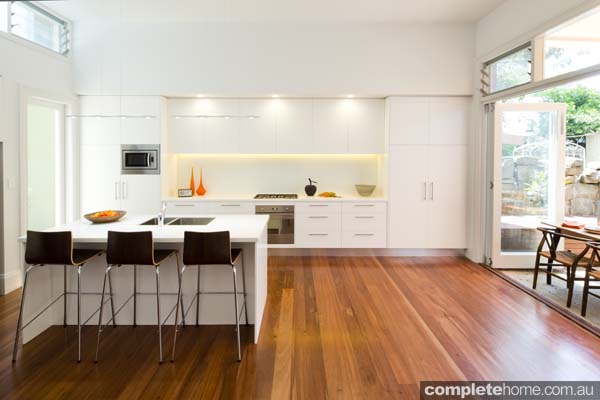 All you need in this is clean lines, simple styles and minimal extras. The use of white is particularly important in minimalism – very little in colours, with monochromatic palettes dominating. The use of timber floorboards ensures the kitchen keeps it's warmth against all this white.
3. Vintage style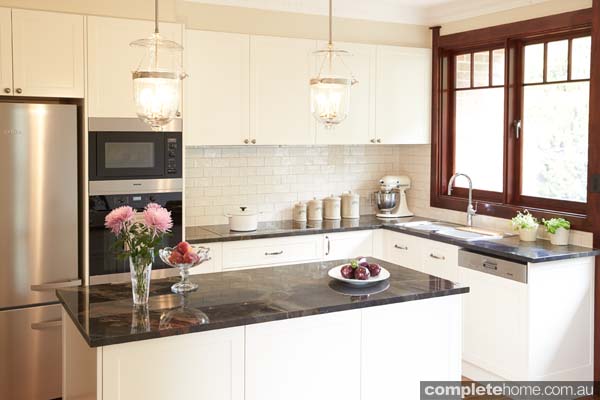 This design takes a traditional vintage country kitchen look and translates it for the modern home. Infusing the kitchen with more industrial elements, such as the stainless steel fridge and the unusual pendant lights, this kitchen combines modern and historical elements for a gorgeous edge.
For more information
aplankitchens.com.au
Written by Lauren Farquhar