Alfresco dining and open plan living are the hottest trend right now. Learn how to get the right balance of indoors and outdoors in your new kitchen
In recent years, entertaining friends and family at home has had a true resurgence. Now our homes are following, with integrated open-plan designs dominating the kitchen and dining room landscape. Long gone are the formal separations between the messy area of the kitchen and the traditional dining room – now we're creating kitchens that are suitable for cooking, eating and entertaining. And a part of this is creating kitchens that open up to the outside world.
There's many benefits to a kitchen that's seamlessly integrated with your outdoor area. It allows more light and air into the home, creating a clean and natural atmosphere. Also it creates a far larger entertaining space for dinners and parties. It also creates an easy and relaxed design that you can enjoy 24/7.
Integrating your outdoor design with your interior can be a challenge. There's a whole host of considerations – how to arrange doors and structural elements, how to distribute features throughout both areas so they work individually and together, and how to make sure it becomes a seamless and natural progression of space.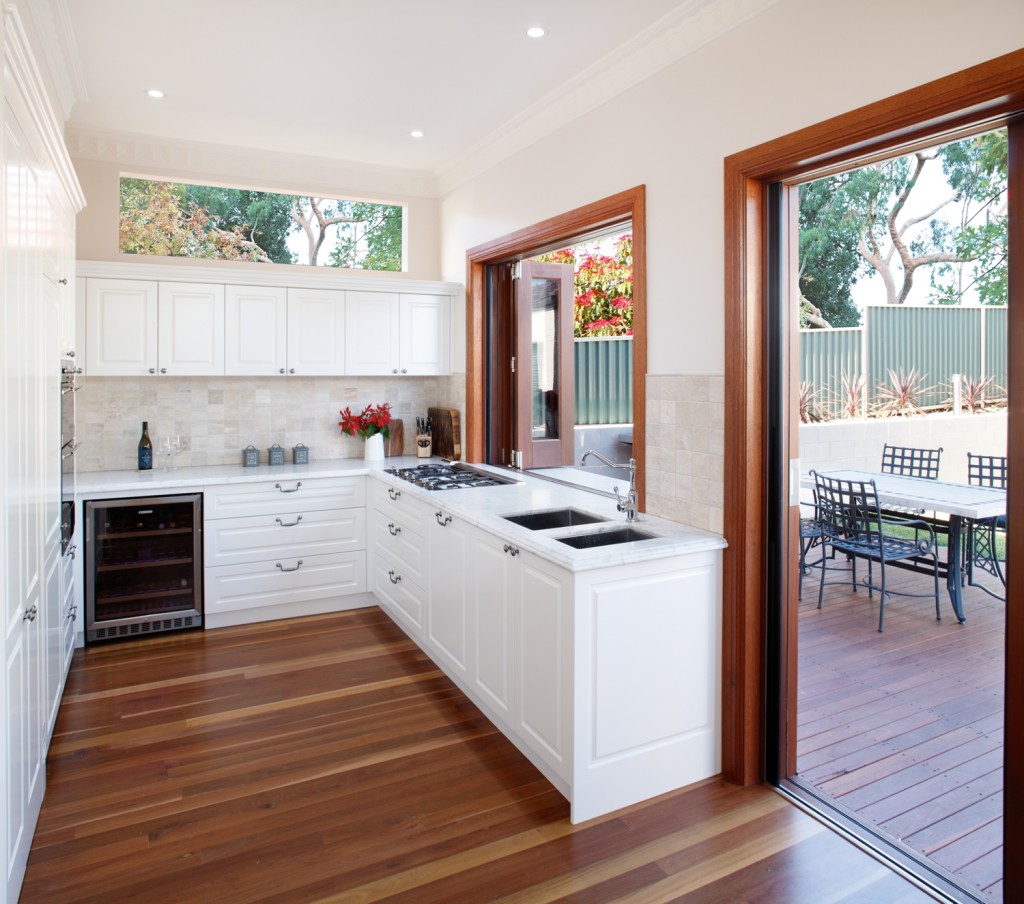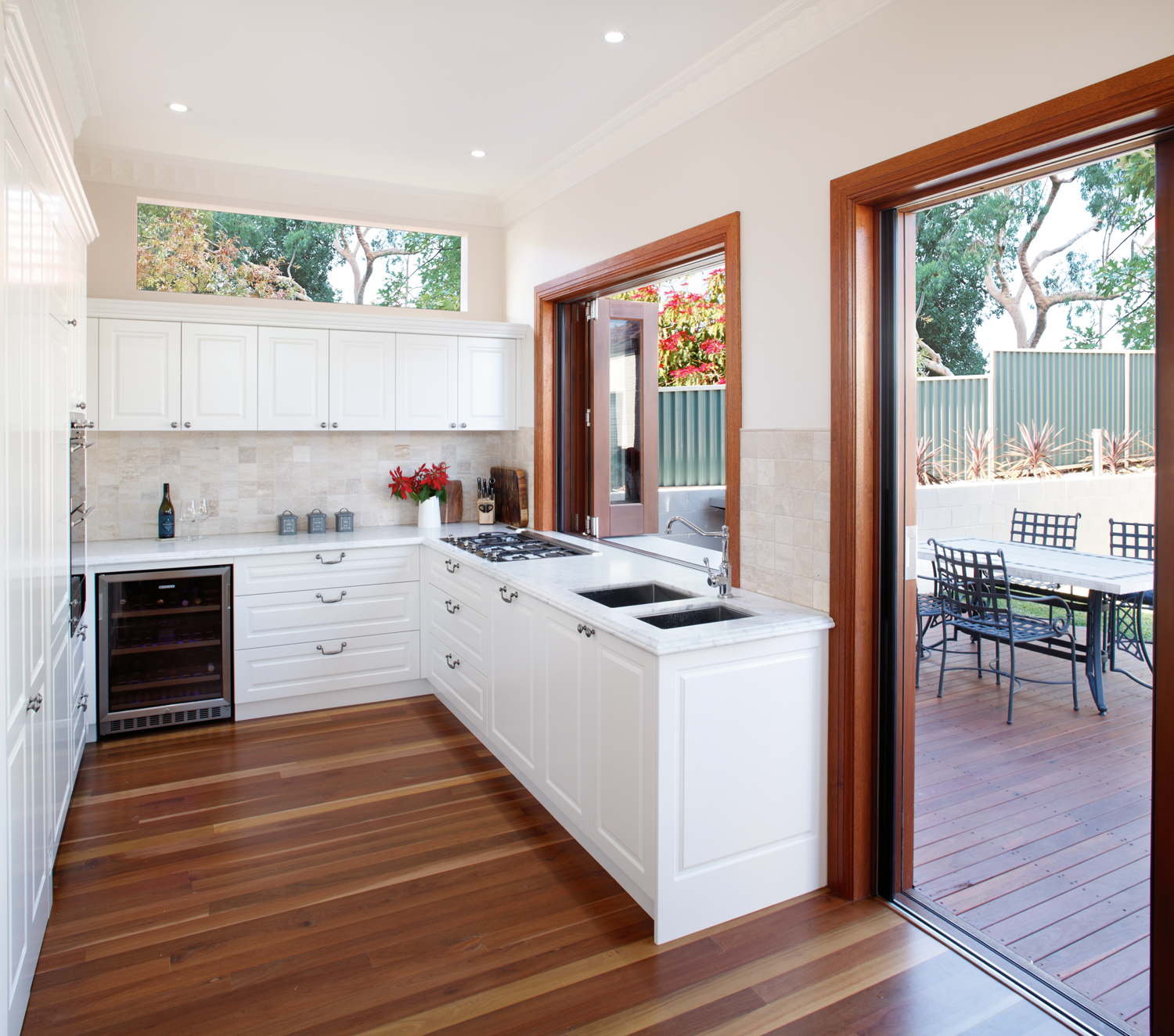 We love the way the kitchen design above achieves this seamless look and feel. This has been achieved through continuing the theme of timber across both spaces, in both the flooring to decking, and the framing on the doorways and windows. The folding window over the kitchen bench is especially useful, as it creates an easy path to pass plates of food. The simplicity of both spaces and use of quality materials has created a living area perfect for eating or entertaining.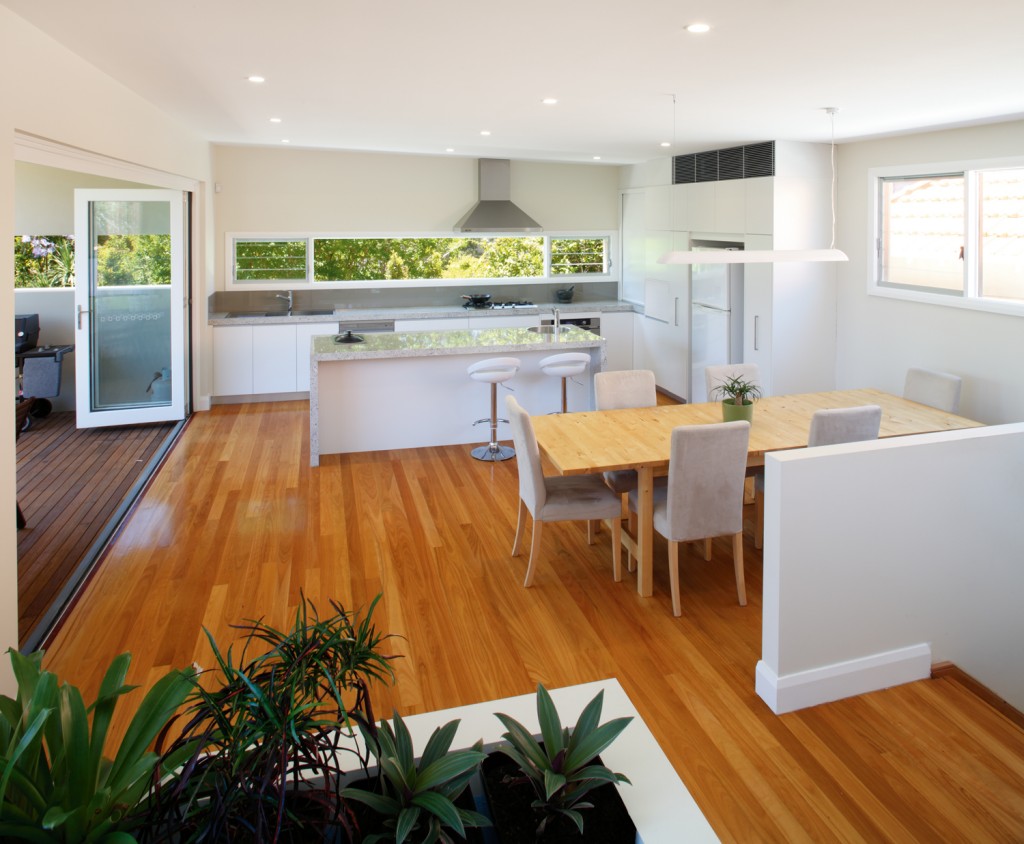 This kitchen takes a a far more radical approach to the integration of spaces – using glass bi-fold doors, the family are able to open up both spaces entirely, and open up their options – whether to barbecue, or cook in the kitchen. Or whether to sit inside or outside. With the inclusion of potted plants inside and a clean design aesthetic, this space perfectly embodies contemporary integrated kitchen design.
For more information
attards.com.au
Written by Lauren Farquhar