Surfaces, benchtops and stone can be features and focus points of the modern kitchen design. Here's three designs enhanced by the use of interesting surfaces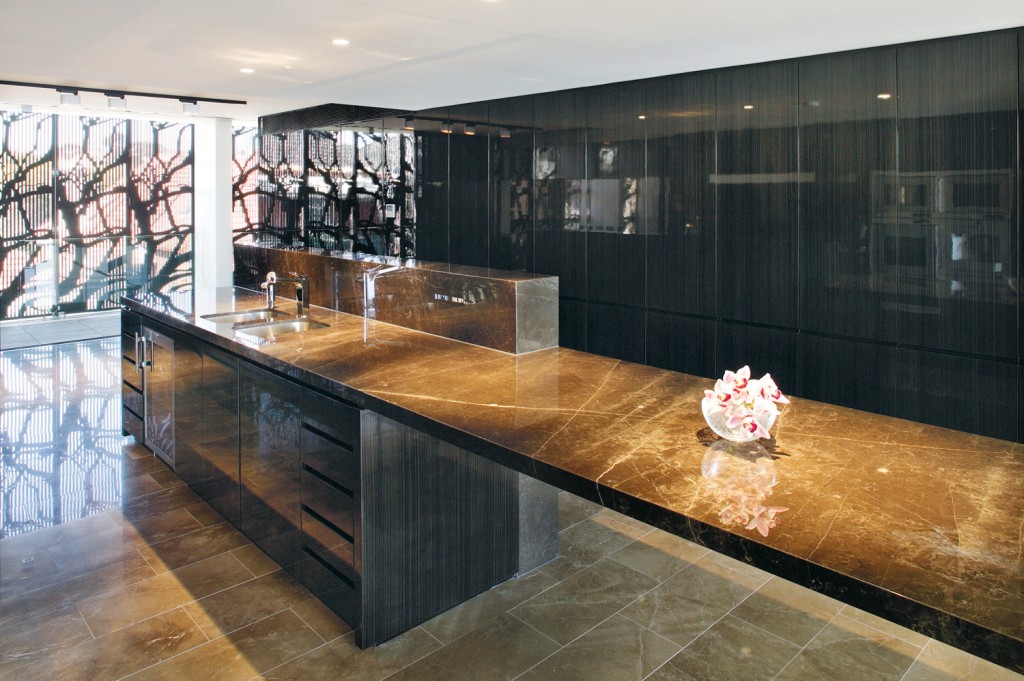 This sleek, dark hued kitchen design is enhanced greatly by the use of a dark marble benchtop – the surfaces throughout the kitchen reflect this, with dark, shiny materials being utilised perfectly.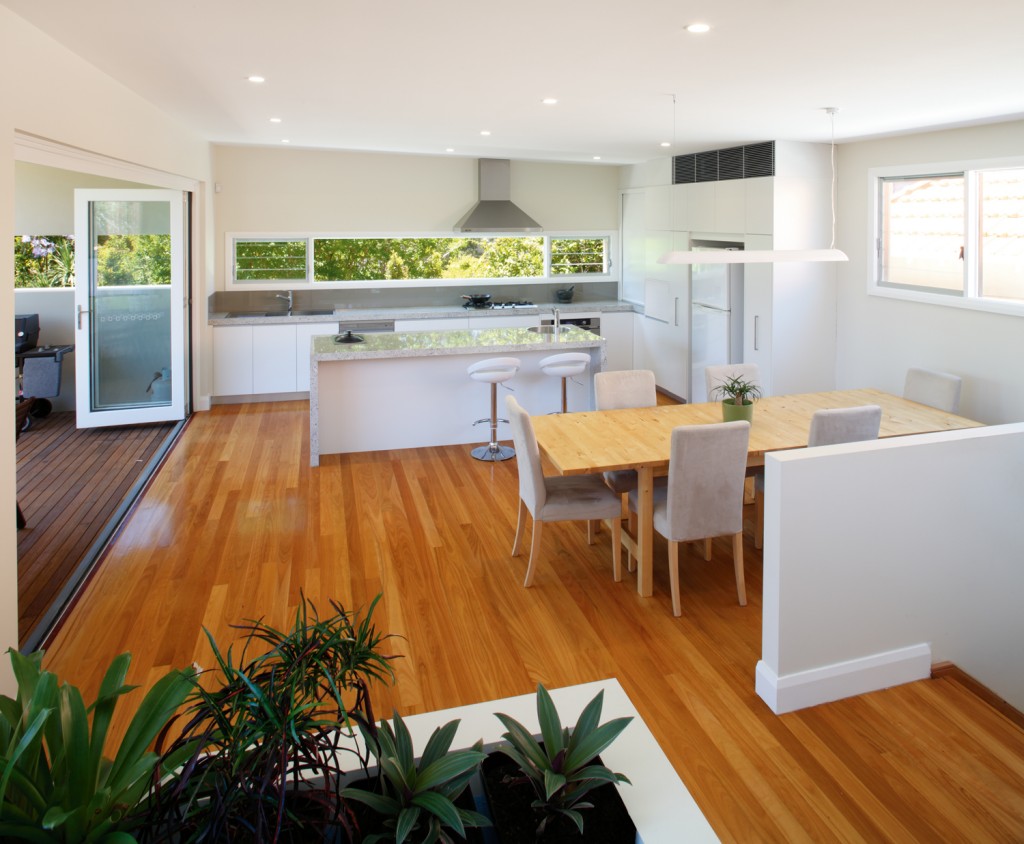 This kitchen takes a lighter, subtler design route, with a white and gray granite benchtop. Contrasted with the simple matte white cupboards and polished timber flooring, this use of surfaces and design creates a lovely and light kitchen design.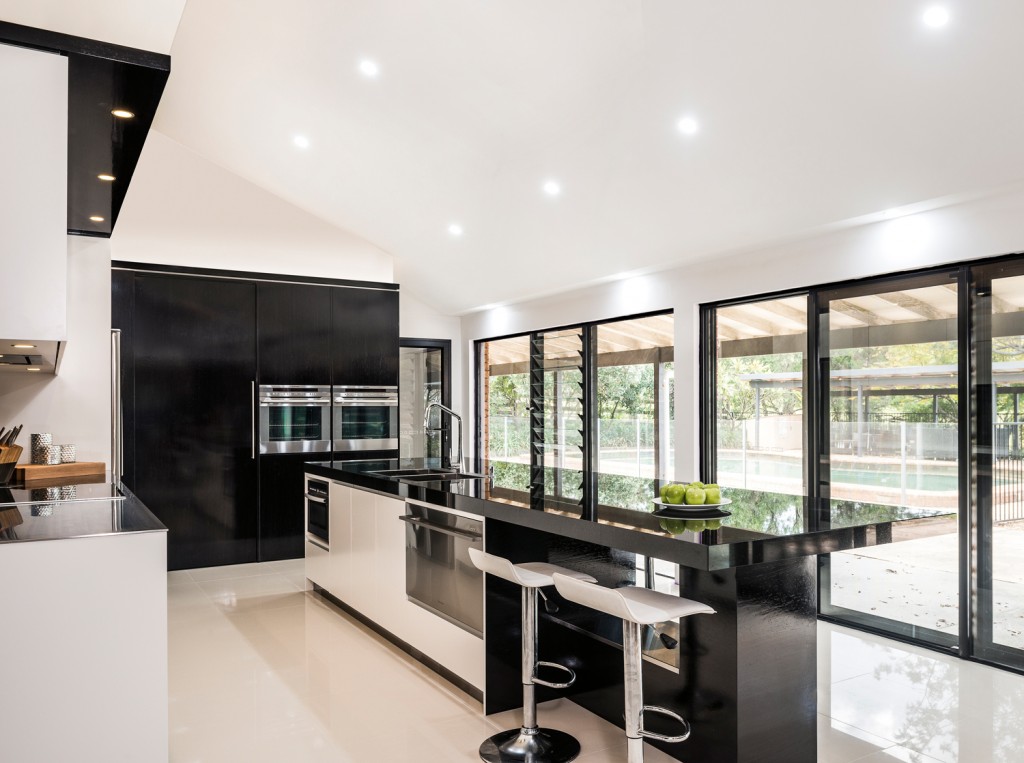 This kitchen takes a bold black and white palette to another level – utilising reflective black surfaces in the form of a granite and stainless steel benchtop. Matching the floor-to-ceiling window frames and the spotted black surfaces throughout the kitchen, this design is perfect monochrome.
Written by Lauren Farquhar