The Block's Darren Palmer gives us the low-down on what to expect when it comes to kitchen design in 2016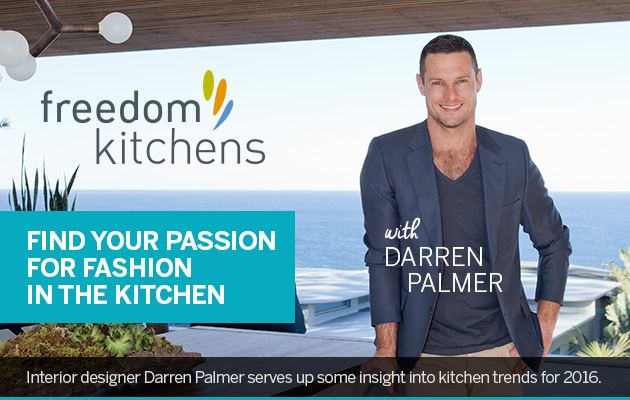 Presenting Darren's five top tips to an on-trend kitchen in 2016:
1. Personalisation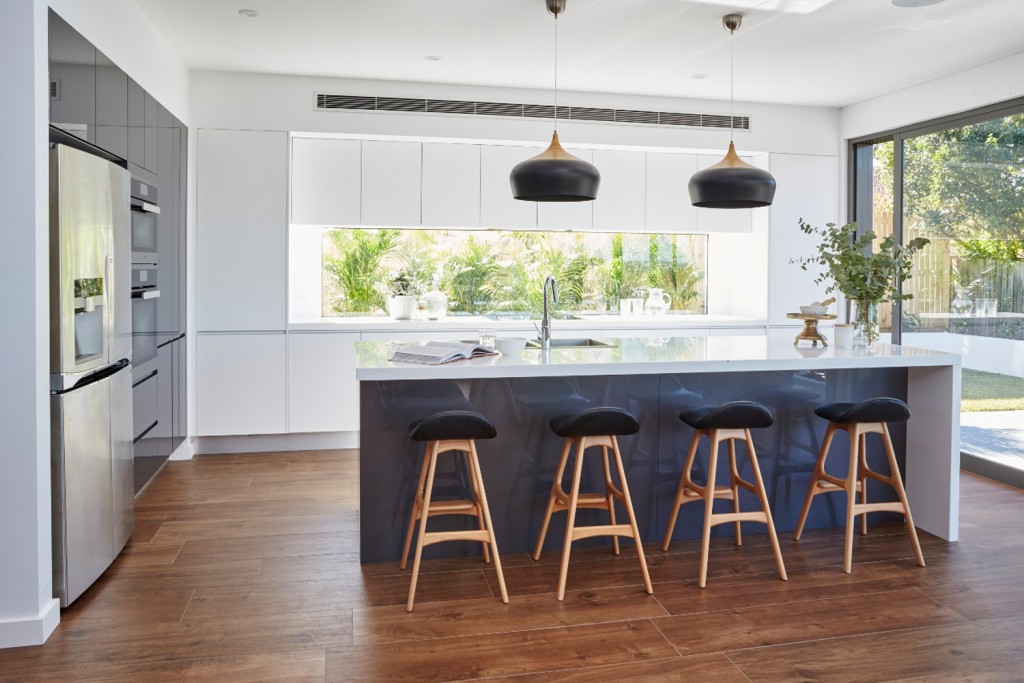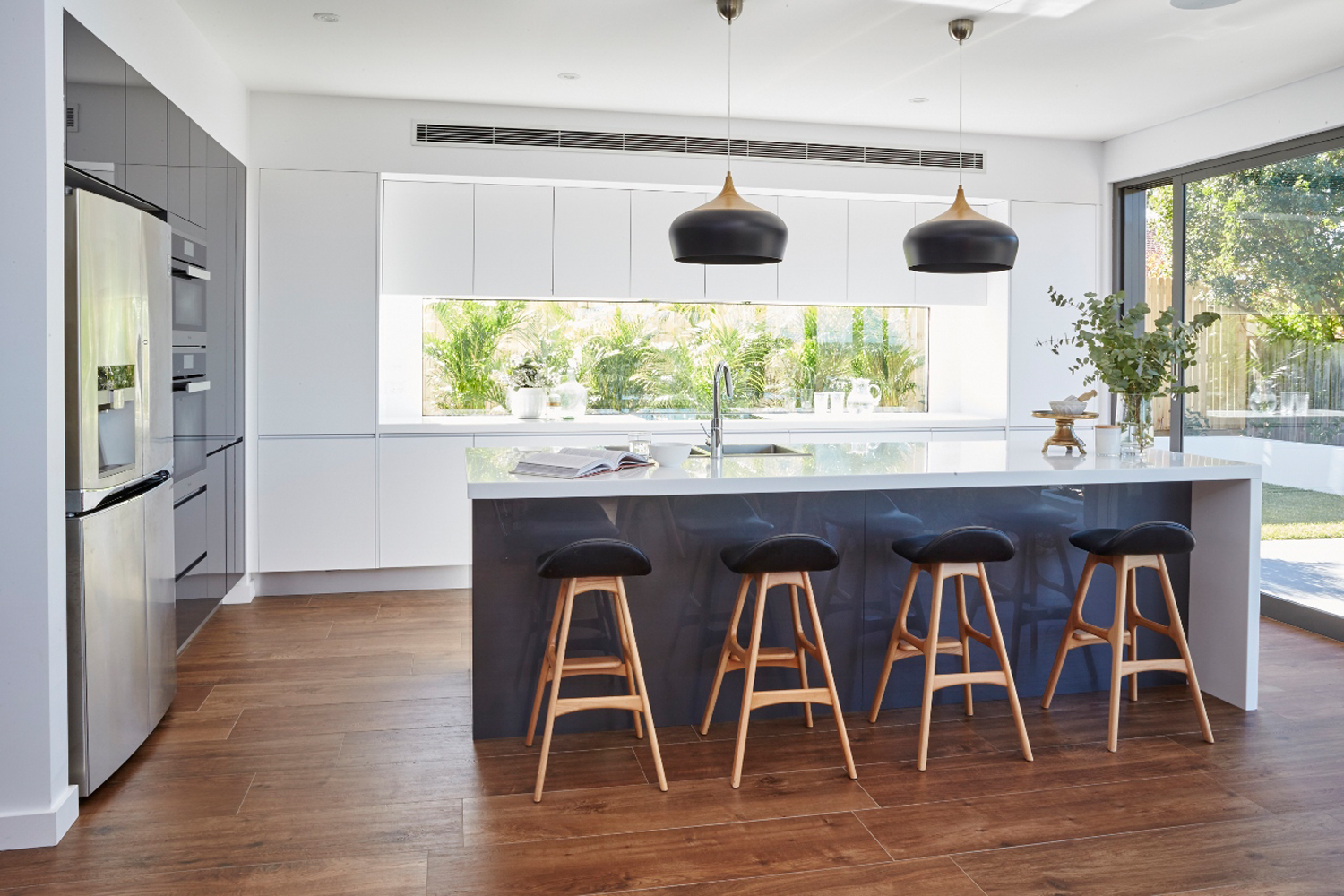 Kitchens are the perfect blank canvas for creating a unique space of personal touches. This trend of personalisation means that classically 'boring' white kitchens are actually a great asset due to their versatility.
Contrasting benchtops, beautiful handles and floating shelves are great ways of showing your creativity!
2. Handles as jewellery
Handles are back in vogue, thanks to the release of some exciting designs, such as those from Freedom Kitchens.
Avaliable in all shapes and sizes, handles are a great way to add some excitement to your kitchen. Some of their decorative effects and finishes include copper, rose gold, brass, gold, black, white and timber.
3. Benchtops as Art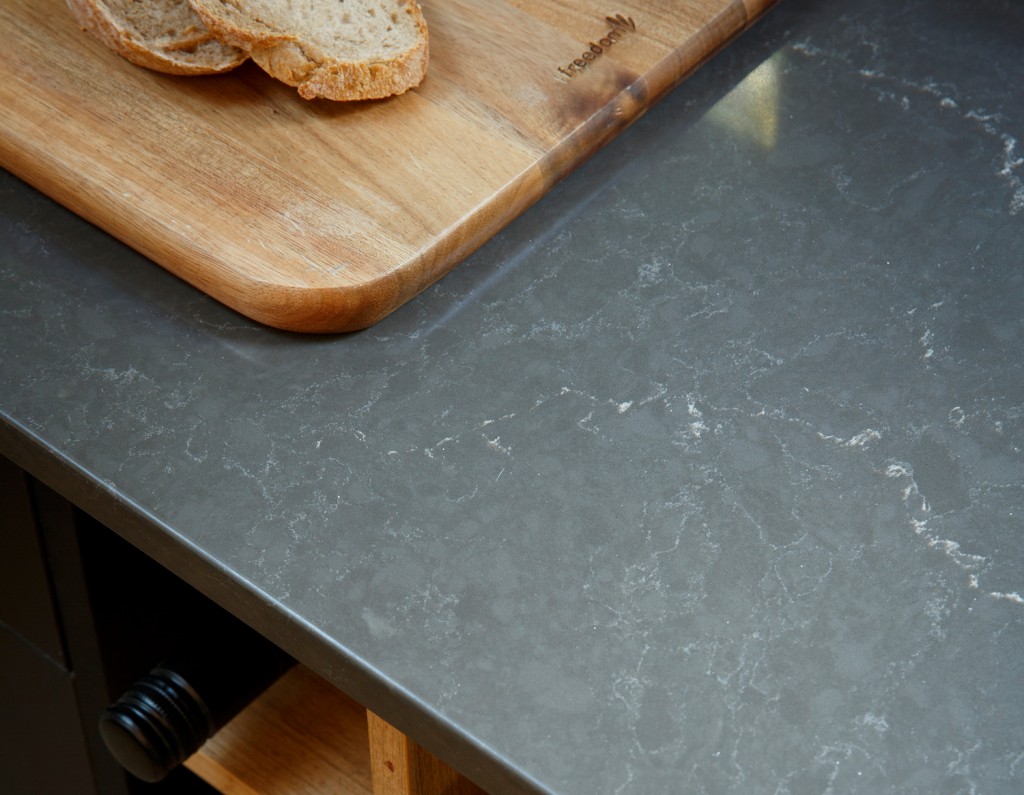 In 2016 natural-look bencthops dominate, thanks in part to Caesarstone, who have released fantastic new colours that replicate the natural stone look and feel, adding luxe-luster to everyday kitchens.
Also being replicated to great effect (and popualrity!) is polished concrete, with Caesarstone adding a number of colours from warm, cool and mid-greys.
Meanwhile, laminate options are proving an economical way of bringing in natural stone looks as well as realistic and hard wearing timber top finishes.
And in terms of thickness, expect eitehr wafer think or like 12mm thin tops or dramatic slabs up to 150 or 200mm in thickness. While not for everyone, these looks create a dramatic and substantial tone, especially in a textured material like timber (or timber look) or natural stone (or stone look).
4. Splashbacks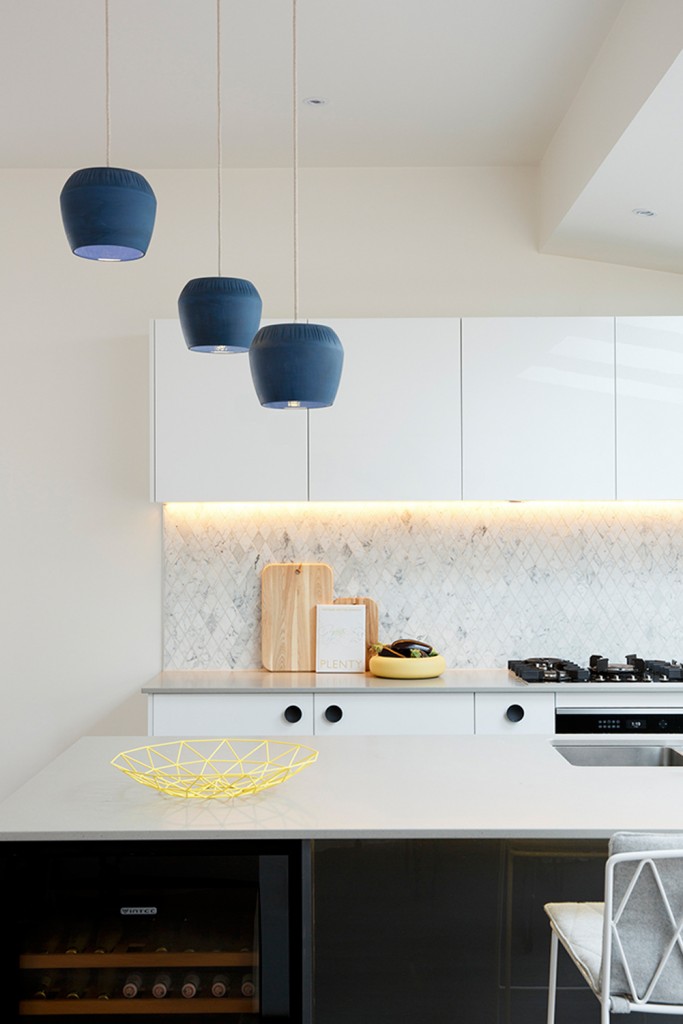 Out is colour backed glass and customisable options like tiles are in. Tiles provide a wonderful opportunity to bring in pattern, colour, shape and texture and are fantastic starting point to adding some difference and interest to your kitchen.
For those preferring a sleek finish, mirrored splashbacks are being used to stunning effect in contemporary kitchen designs, with designers favouring silver, charcoal (or smoked) and bronze finishes.
5. Expressing Your Style
Some of the most popular styles this year are the Hamptons and Industrial styles, while making a comeback is the retro stylings of the Mad Men era, with curvy kitchen appliances and gelato colours coming into kitchens through accessories as well as cabinetry.
Whether it's the simplicity of the profiles used on panelled door fronts of the Hamptons look or the rustic appeal of timber meets metal of the modern industrial style, adding the right details to the basics is the key.
And remember, that even though your personal style may favour a particular look, be sure that that look will actually suit your home, its style, geographic location and the detailing of your home's architecture.
"Have fun with your kitchen design this year, and remember to call in the professionals from Freedom Kitchens to help you finesse your ideas and bring your vision to life!" – Darren Palmer