Gold, silver and bronze — there's a reason these metallics appeal to the senses, and incorporating them into your kitchen will work wonders
One of the hottest trends of 2016 is the use of metallics in interiors and kitchens, spaces that are perfect for a bit of bling.
As any kitchen designer can tell you, the biggest difference between a basic kitchen and a designer one is found in the small details, such as inserts, insets, handles and tapware, details that can elevate a kitchen from forgettable to iconic.
Metallics are a growing trend in interiors and kitchens, spaces perfect for introducing a little bit of bling in almost any colour scheme. The difference between a basic kitchen and a designer one is all in the details. Details like door fronts, benchtops, kickboards and appliances are your staples but it's the inserts, insets, handles and tapware that can elevate the ordinary to the extraordinary.
For example, metallics in a plain white kitchen will create drama, no matter the colour, be it brass, copper, aged brass, gold, chrome, stainless steel or bronze.  The more detailed your kitchen cabinetry, the more considerate you need to be of your kitchen's palette as a whole, and it's of essential importance that you consider the materials, appliances and accessories to ensure everything works perfectly.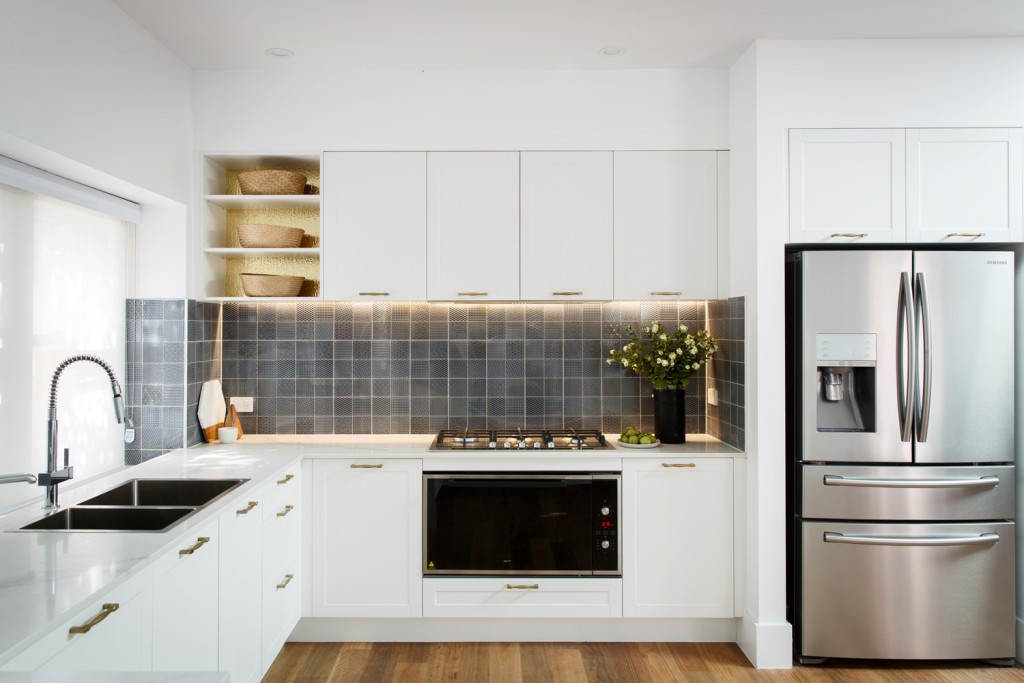 For example, greys work nicely with the silver tones of chrome or stainless steel, though you need to decide whether you will keep your kitchen looking cool and sleek by working with a predominantly grey, black and white palette, or if you're going to warm up the look of your kitchen, by introducing elements like timber or colour.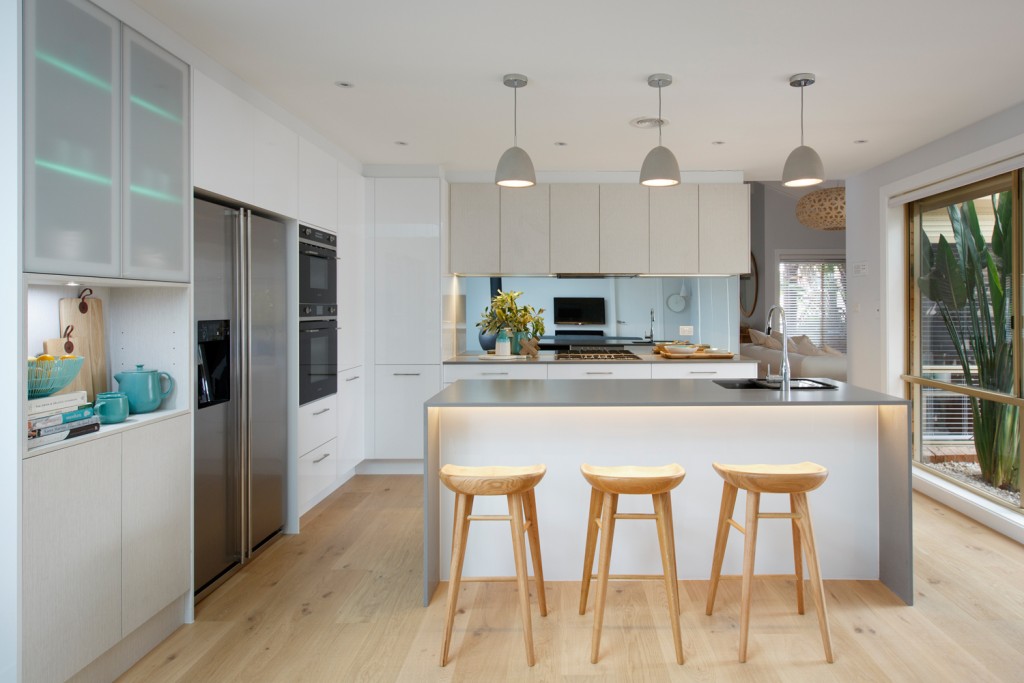 At this year's EuroCucina fair in Milan, kitchens with metal featured prominently. From shelving units to cupboard and drawer fronts to sheet metal forming the benchtop and sides of whole island benches, metals are at the forefront of modern kitchen design.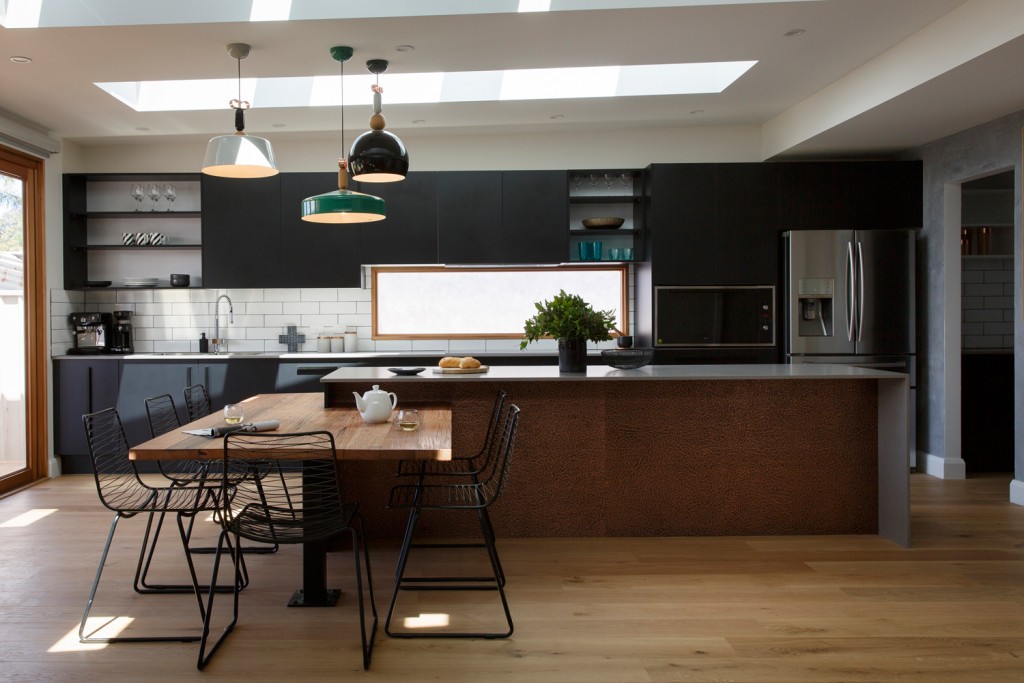 If the idea of a full metal kitchen is too much for you, look to your accents for inspiration. Handles in brass, chrome, gold or silver tones are an excellent way of introducing colour and personality into your kitchen space. Adding metallic pendant lights, accessories and serving ware is another brilliant way to add in that little something extra in the metallic department, injecting a hint of Olympic style and adding interest to any kitchen palette.
Be sure to talk to Freedom Kitchens about booking a free in-home design consultation. Designers with passion and experience will work tirelessly to ensure that your kitchen is worth gold!
For more information