When it comes to your home, it's important to choose surfaces that are durable and also look and feel fantastic. Technology leader Samsung shares eight stylish kitchens and bathrooms featuring innovative Staron surfaces.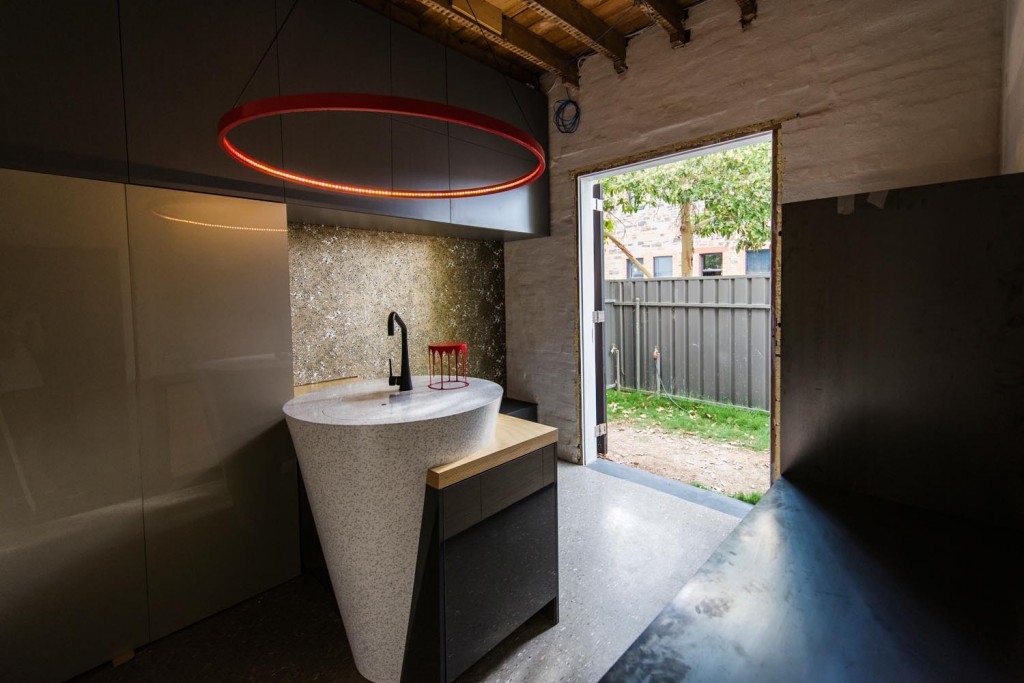 1. A stylish, one-of-a-kind kitchen bar made with thermoformed Staron in Mosaic Dalmation. We love the simplicity of this contemporary curved bar, with its bold red accents. Design by Eliza Rudkin, Lane Walker Rudkin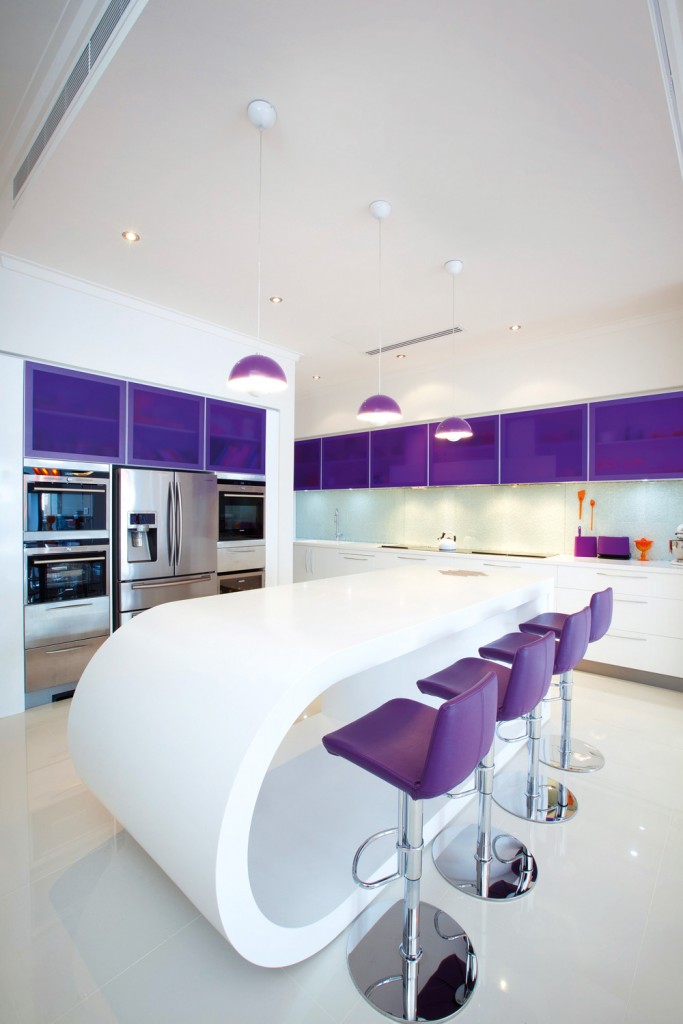 2. This curvy, wave-inspired kitchen island featuring white thermoformed Staron is an entertainer's dream. Plus, because Staron is non-porous and doesn't stain, the surface will always remain crisp and bright. Design by: Richard Cardy, Richard Cardy Design
3. Warm up in this stunning pared-back tub designed by Simone Micheli, in Staron Bright White. Its sleek circular design makes it ideal for long, soaking bubble baths while soaking up the views.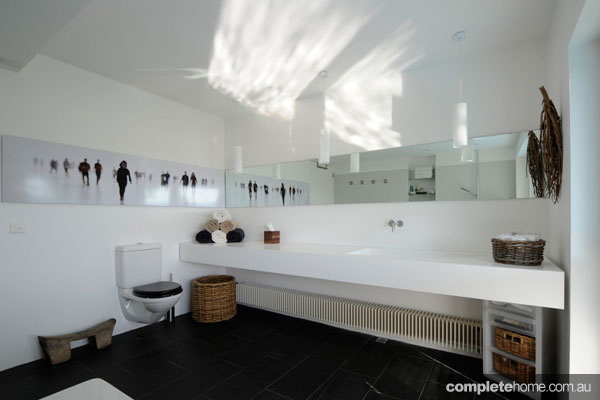 4. Zen-like simplicity of style sets this bathroom apart. The long, slender custom Staron benchtop offers plenty of space and the paired long-line mirror and artwork add a sense of depth to the room.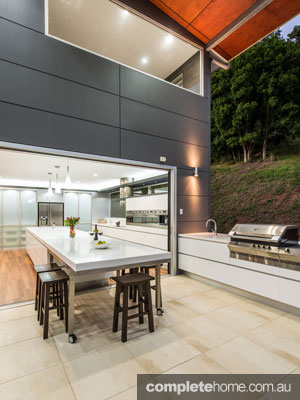 5. This indoor-outdoor entertainment area is truly something. Its airy, open-plain design is accentuated by sleek, contemporary Staron glossy white cabinetry, stainless steel appliances and polished timber floorboards. Design by: Kim Duffin, Sublime Architectural Interiors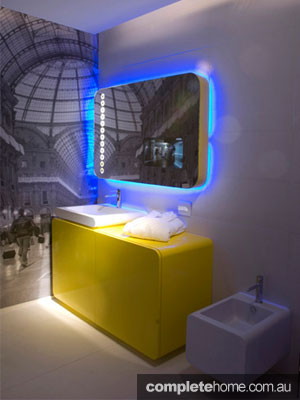 6. A bright yellow vanity adds an element of fun to this quirky and compact bathroom, perfectly complementing the black-and-white wallpapered feature wall and blue-lit retro mirror.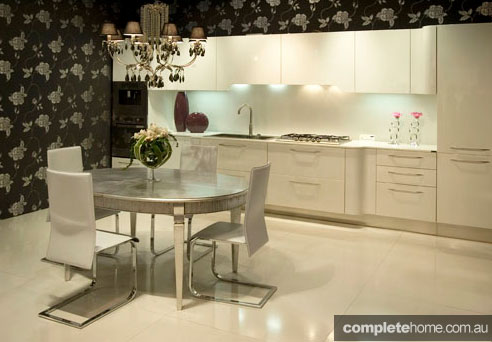 7. Romantic flourishes meld perfectly with contemporary design in this luxe kitchen. Dark, embellished wallpaper creates depth, throwing the crisp, white, glossy surface of the kitchen benchtops and cabinetry into stark relief.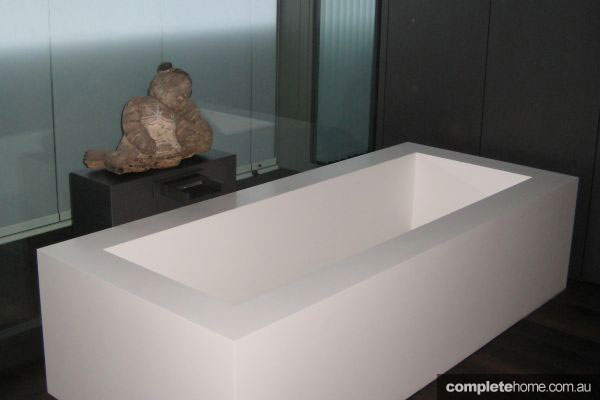 8. A bathtub such as this is pure style. Its clean lines, highlighted by Staron surfacing in Bright White, are perfectly offset by the dark chocolate timber flooring.
Written by Danielle Kirk