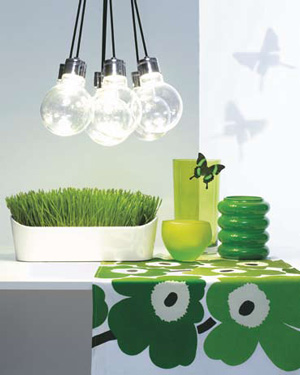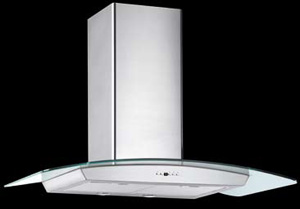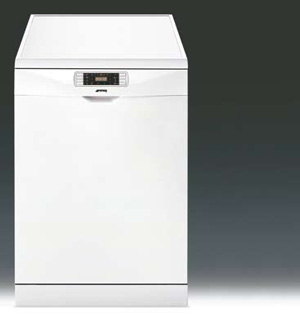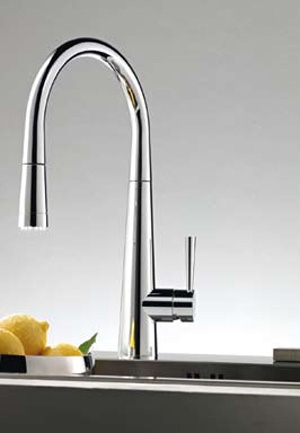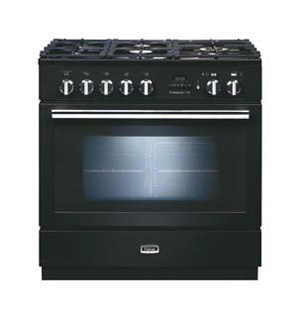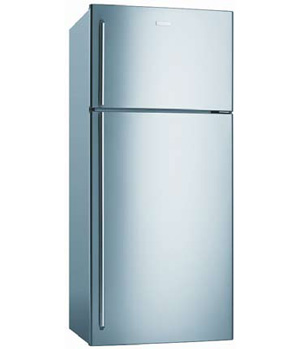 Smart accessories and appliances to minimise your footprint

Image 1:
The energy-efficient three-watts-per-globe LED pendant from Beacon Lighting is a sensible solution to lighting your kitchen space.
It features black cloth cable and chrome detail and is also available in a one-light pendant and three-light pendant variation.
Image 2:
The Schweigen silent rangehoods from Prestige Appliances feature a unique Isodrive motor and fan unit that sits at the very top of your ventilation system, on your roof, allowing it to focus all its power on extracting impure air from your kitchen, without loss of power, until it reaches the outside air.
The entire system operates under 70 watts — less than a light globe!
Image 3:
Smeg's new range of intelligent dishwashers features a five-star WELS water conservation rating, using as little as 11.6 litres of water for a full load, and four-star energy rating. Its Aquatest technology monitors the dirt levels present in the water and automatically adjusts the wash program accordingly.
It boasts endless energysaving features such as EnerSave — an innovative option that reduces the temperature of the final rinse — thus saving energy, and FlexiZone that allows you to place items anywhere in either basket and still only use the water of a half load.
Image 4:
The water-efficient Franke Rolux Tap Series provides high-quality performance and reliability. The series includes three chromeplated ceramic mixers — pullout with light, pullout and swivel.
Each tap has a four-star water rating and 7.5-litres-perminute consumption. It's available from Winning Appliances
Image 5:
The Professional+ FXP Falcon Range Cooker comes with energy savings and practical solutions to your entertaining dilemmas. It features an ESP energy saving panel that slides in and out of the centre of the cooker to create one small working cavity or one large cooking space.
The aim of this panel is to ensure the user keeps the energy use to a minimum when cooking for a few people.
Image 6:
Using advanced technologies, the Electrolux modular refrigeration collection provides best-in-class energy efficiency and attempts to reduce the level of gas emissions. The Electrolux ETM4200SC fridge is a 420L topmount refrigerator that features an energy star rating of 3.5.