DecoSplash® is launching a new collection of aluminium splashbacks and the kitchens of Australia are rejoicing.
The new DecoSplash® collection includes more than 50 classic designs as well as a range of bold and daring options that showcase the endless possibilities aluminium splashbacks provide.
The most unique aspect of the collection is its ability to be personalised. Customers can select a custom image to be applied to the aluminium before sealing it with one of three finishes (gloss, satin and the new chrome-effect finish for anyone looking to emulate a moody, metallic aesthetic). The flexibility of aluminium means it will not break. Unlike glass splashbacks, which can scratch or crack, and which pose trickier installation scenarios, aluminium is
in it for the long haul.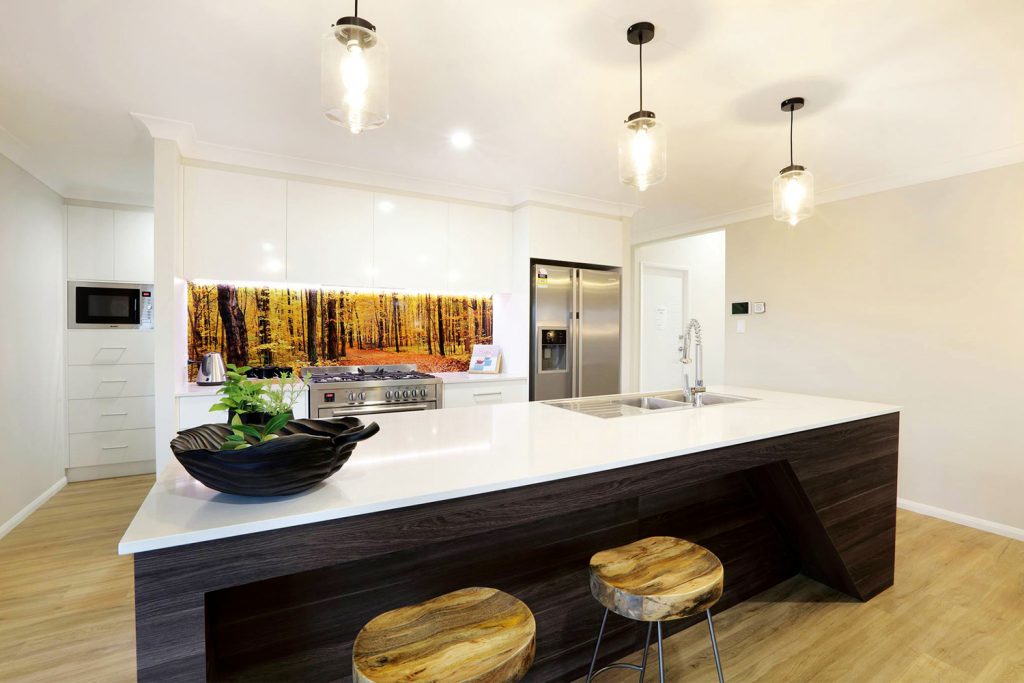 A bubbling pasta sauce and its volcanic splutterings are no match for these easy-clean splashbacks. From enticing landscapes and timeless tiles, opulent marble to flamboyant florals, DecoSplash® designer collections offer a stylish solution for every setting.
Designers and homeowners are spoilt for choice when it comes to selecting a customised kitchen, bathroom or laundry splashback, but not all solutions offer the level of customisation and creative freedom DecoSplash® is renowned for. An impressive trifecta of quality, affordability and visual appeal defines all DecoSplash® products, which are made from 100 per cent non-combustible aluminium and coated in a Super Durable™ finish. Simple and safe to install behind gas and electric cooktops, they are hygienic and scratch-resistant, meaning they can be used in both domestic and commercial settings.
For more information